Scoop: Israel has detailed plan for allowing fuel into Gaza if more hospitals run out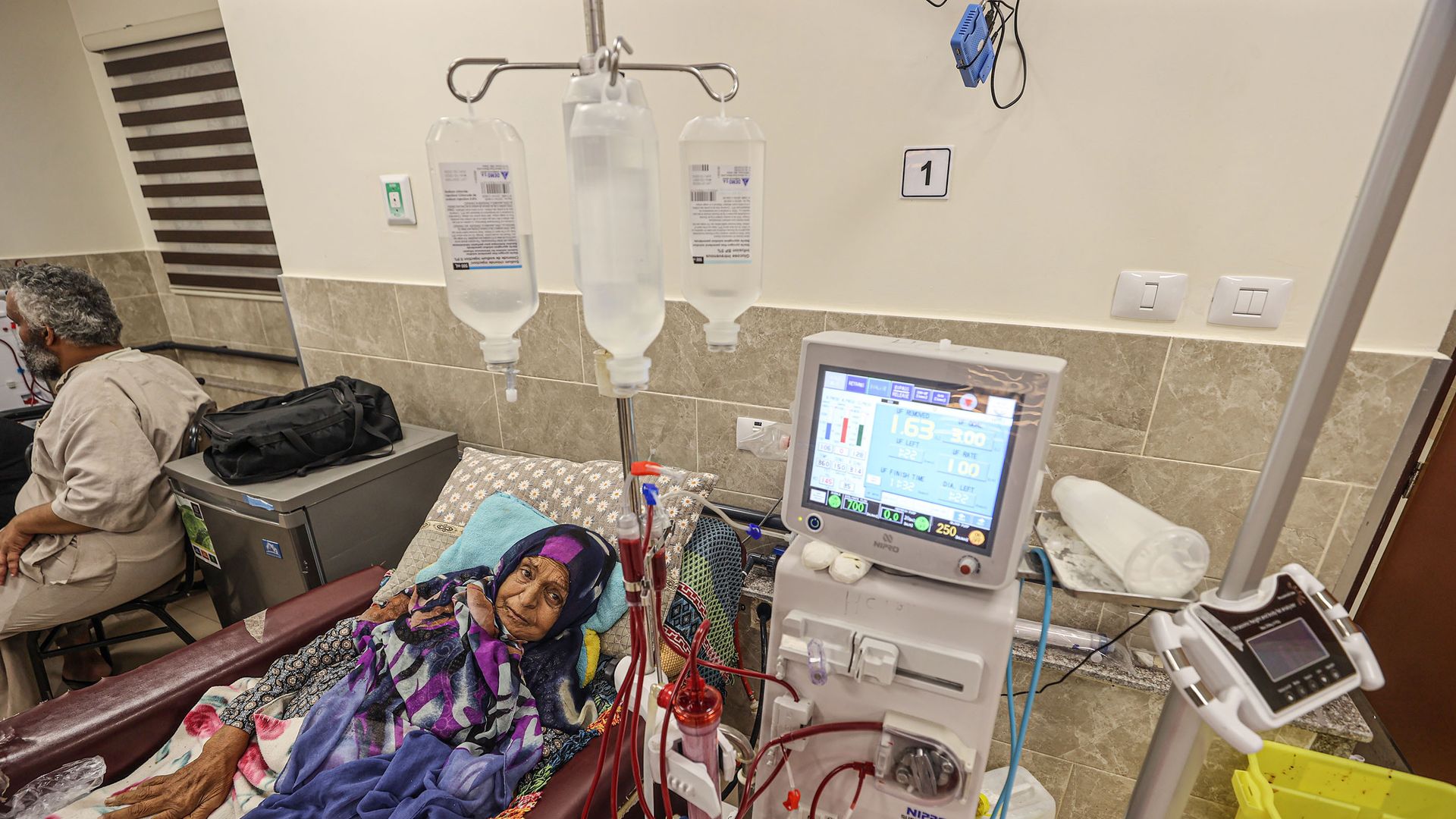 Israel told the U.S. about a contingency plan for getting fuel into southern Gaza under international monitoring if more hospitals run out, two Israeli officials told Axios.
Why it matters: Humanitarian organizations have been calling for weeks for fuel to be allowed into the Strip, pointing to hospitals that have shut down or are at risk due to dire shortages.
Following the Oct. 7 Hamas terrorist attack, Israel imposed a "complete siege" on Gaza, cutting electricity and blocking the passage of fuel, food and medical supplies into the enclave.
In recent weeks, Israel has allowed a limited number of trucks carrying supplies into Gaza from Egypt, but it has so far refused to allow fuel into the Strip, citing concerns Hamas would take the fuel.
Where it stands: The Israeli Defense Forces (IDF) chief of staff Lt. Gen. Herzi Halevi said on Thursday that Israel would transfer fuel to hospitals, with monitoring, when needed.
But on Friday, Israeli Prime Minister Benjamin Netanyahu said after his meeting with Secretary of State Tony Blinken that Israel won't allow any fuel into Gaza.
Nevertheless, Israel's COGAT — the Coordinator of Government Activities in the Territories — is preparing for a way to provide fuel to Gaza if Israel determines it is needed, the sources said.
Behind the scenes: Israeli officials together with experts from international aid organizations calculated how much fuel will be needed to operate hospitals and other critical facilities for a short and limited period of time.
According to the plan presented to the U.S., which would require approval from the Israeli war cabinet, fuel tankers from Egypt would enter the Gaza strip with a specified quantity of fuel sufficient to operate hospitals and other humanitarian facilities for a set amount of time, the Israeli officials said.
Each fuel tanker would be accompanied by a UN team that would closely monitor it and make sure the fuel is delivered to hospitals for the intended purpose.
When the fuel runs out again, the process would take place again for another short and limited period of time, Israeli officials said.
A spokesperson for COGAT declined to comment. The UN didn't immediately respond to a request for comment.
State of play: Israeli officials claim there is currently enough fuel in Gaza to operate generators in hospitals and other humanitarian facilities.
On Friday, the UN Palestinian refugee agency (UNRWA), citing the Ministry of Health in Hamas-run Gaza, said 16 hospitals and 51 primary health care centers are "out of service due to conflict or the lack of fuel."
The officials said Hamas is providing fuel to hospitals in northern Gaza from its fuel stockpiles, which Israel estimates at half a million liters. Israeli officials say hospitals in southern Gaza receive fuel from UNRWA.
U.S. special envoy David Satterfield told reporters in Amman on Saturday that there is an agreed mechanism to bring fuel into Gaza when it runs out but didn't provide further details.
Go deeper