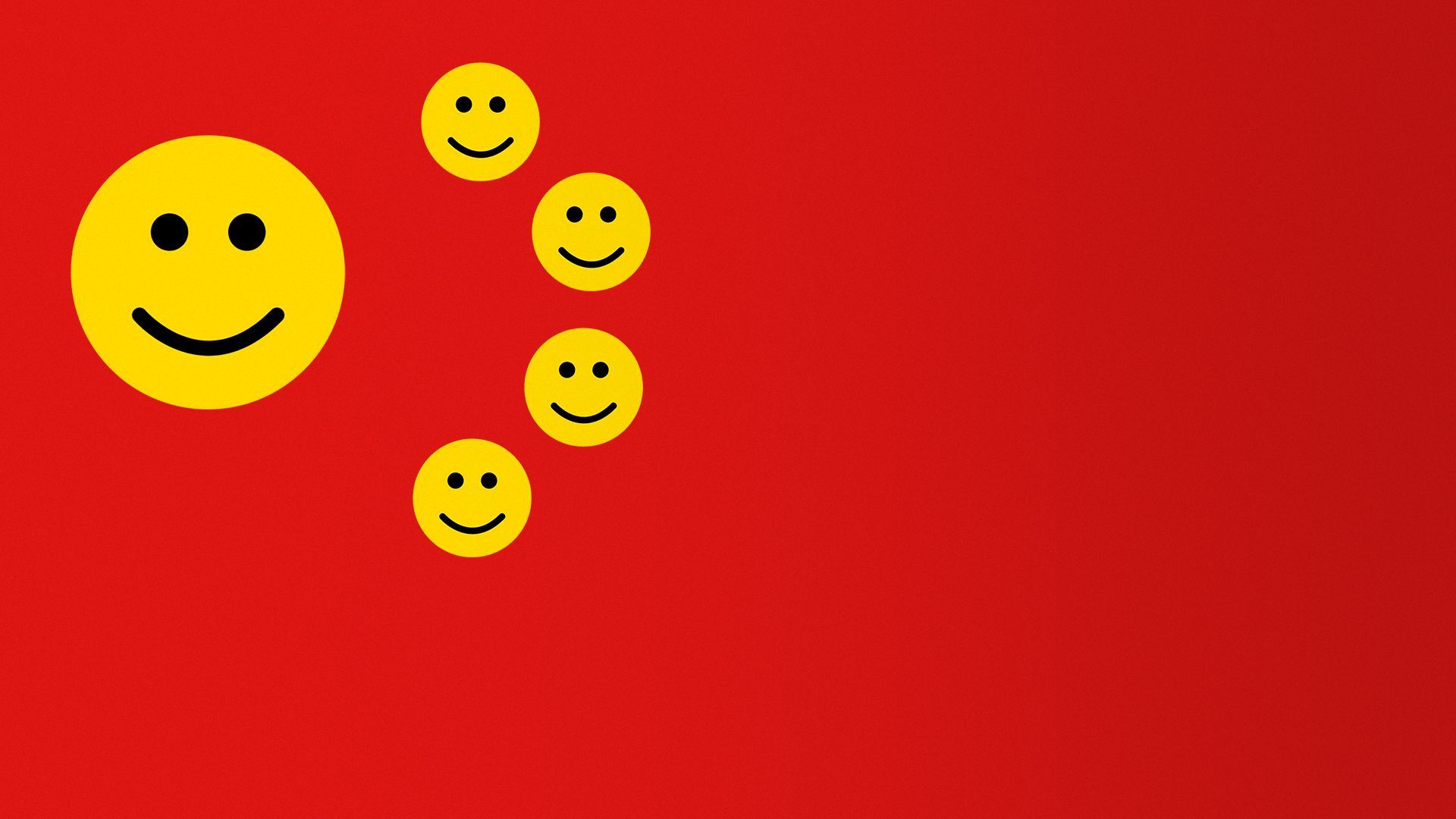 Chinese leader Xi Jinping adopted a more conciliatory tone this past week during his visit to San Francisco, the culmination of a year-long trend away from harsh rhetoric from top Chinese officials.
Why it matters: The meeting this week between President Biden and Xi may mark the beginning of a period of relative calm in the U.S.-China relationship, but fundamental divisions between the two countries means the detente may not last, analysts tell Axios.
What's happening: Xi's remarks at the Asia-Pacific Economic Cooperation (APEC) summit, both in public and in his meeting with Biden, were less critical and nationalistic than at times in the past.
Chinese state media changed its tune as well, pumping out articles all week that praised U.S.-China people-to-people ties.
Xi's remarks at a dinner with American CEOs were particularly warm. He repeatedly highlighted the benefits of economic cooperation, and suggested China might send more pandas to the U.S. — a line which got a round of applause from the audience.
"China is pursuing high-quality development, and the United States is revitalizing its economy," Xi said, per the Wall Street Journal. "There is plenty of room for our cooperation."
What they're saying: Attendees of the dinner with Xi said it was the friendliest tone they'd heard from him in years.
"It did strike me that it was a speech that could be given seven or 10 years ago in the era of engagement," Michael Froman, a former U.S. trade representative who attended the dinner, told the New York Times.
"It was as if the era of 'wolf-warrior diplomacy' had never happened, and some of the events of the past few years had not occurred."
Flashback: Some of China's most prominent "wolf warrior" diplomats —former foreign ministry spokesperson Zhao Lijian and former foreign minister Qin Gang — were removed from their positions this year. At the same time rhetoric from Chinese diplomats has lost some of its sharp edge.
Between the lines: The softer tone comes as China is facing its most difficult economic conditions in decades, foreign direct investment in China is falling, and U.S. export restrictions have hobbled parts of China's tech sector.
Yes, but: Fundamental disagreements between the U.S. and China remain.
"I think this was a lot of nice talk — and talk is better than no talk — with some very modest deliverables, but in reality the meeting is going to change virtually nothing about the nature of the U.S.-China relationship, and its continued competitiveness," Joshua Kurlantzick, senior fellow for Southeast Asia at the Council on Foreign Relations, told Axios.
"The achievement of the Summit lies in the stabilization of U.S.-China relationship, not its improvement," Yun Sun, director of the China Program at the Stimson Center, told Axios.
"Nothing fundamentally has changed in both countries, including their defined national interests, leaders' preferences, the structural conflict between the two countries, as well their definition of each other. So moving forward, it will continue to be highly contentious," Sun added.
Go deeper