Chinese state media turns on the charm ahead of Biden-Xi meeting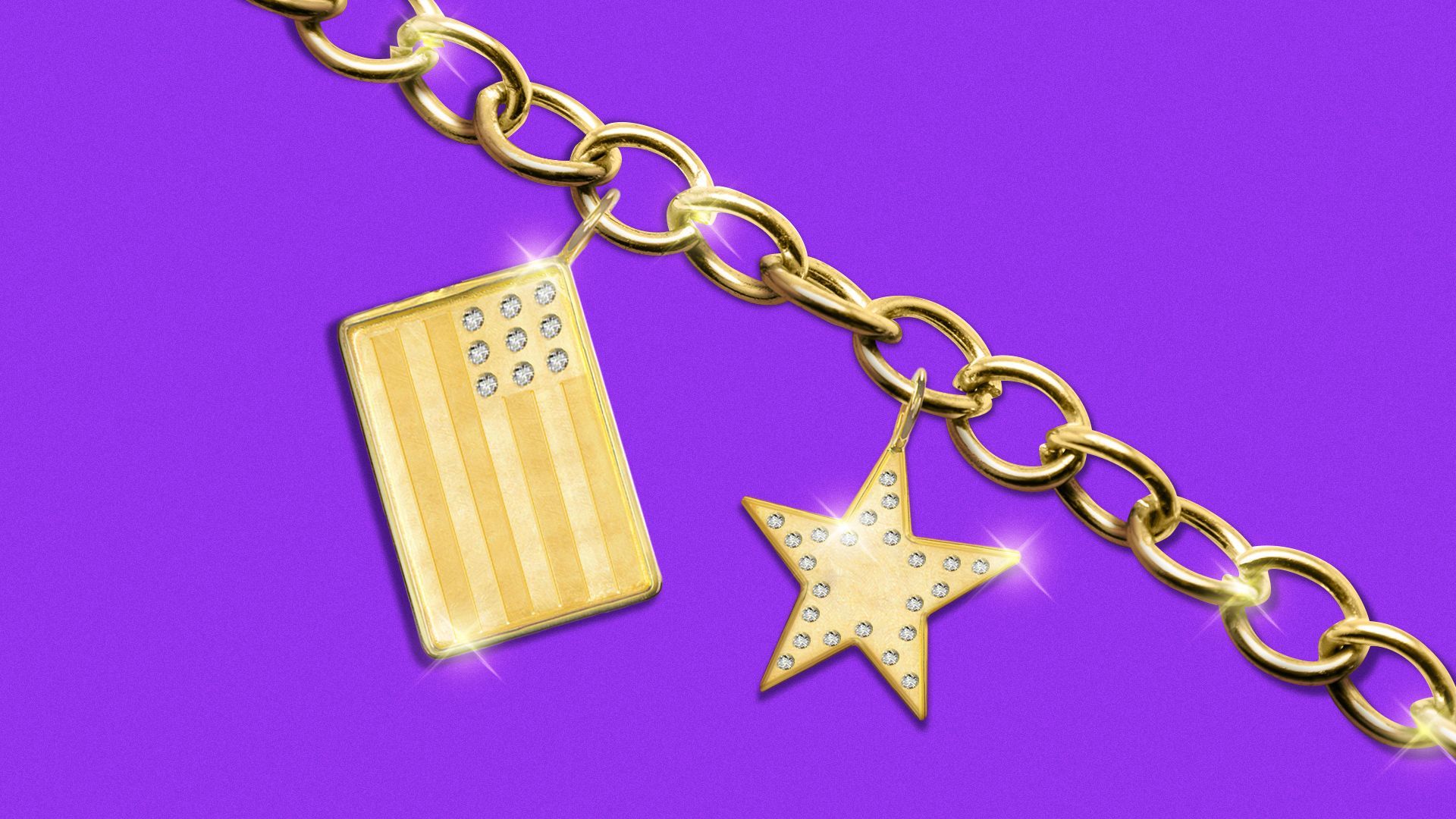 Chinese state media is highlighting the history of U.S.-China people-to-people ties and Chinese leader Xi Jinping's own positive experiences in the U.S. ahead of his meeting with President Biden this week.
Why it matters: It's the first time since Biden became president that Chinese state media has launched a sweeping pro-U.S. messaging campaign. The propaganda push, aimed at charming both domestic and U.S. audiences, signals Beijing may be serious about getting the U.S.-China relationship on more stable footing.
It's a dramatic about-face from the steady drumbeat of state media headlines in years casting the U.S. as a dangerous hegemon trying to contain China.
Warmer people-to-people ties can have a tempering effect on any extreme swings in state-to-state ties and can help foster business and trade between local areas.
Beijing has an uphill battle: New polling data from the Chicago Council on Global Affairs found 58% of American respondents view China's rise as the greatest threat to U.S. interests — the highest level recorded since the survey began in 1990.
What's happening: Xi wrote a letter to a 103-year-old U.S. World War II veteran who was a member of the Flying Tigers, a group of fighter squadrons formed to help China defeat the invading Japanese army, Chinese state news service Xinhua reported.
"In the past, our two peoples fought the Japanese fascists together, and forged a deep friendship that withstood the test of blood and fire," Xi's letter stated.
A group of Flying Tigers veterans and their families flew to China in late October in a delegation, visiting sites where the Chinese and American militaries had worked together to fight the Japanese army.
The visit and the history of the Flying Tigers were also given premium placement in the official People's Daily on Tuesday.
Between the lines: Chinese leaders have previously highlighted the struggle shared between the U.S. and China against the Japanese army as a way to appeal to a sense of historical U.S.-Chinese solidarity.
"At times when China's current leadership is looking for common ground and shared history, this is one of the totems they go to," Katie Stallard, author of "Dancing on Bones: History and Power in China, Russia, and North Korea," told Axios.
"It's regular Americans and regular Chinese fighting alongside each other."
Details: Chinese state media is lauding numerous other highlights in U.S.-China people-to-people ties as well.
Last week, the Philadelphia Orchestra performed in Beijing to mark the 50th anniversary of its first visit to China in 1973, and Xi wrote a letter to the orchestra's president thanking the group for its role in fostering warm U.S.-China ties, the People's Daily reported. A Chinese Foreign Ministry spokesperson also praised the orchestra in a press briefing.
Xinhua also wrote about Xi's visit to Muscatine, Iowa, back in 1985, when he stayed with a host family — a visit that state media also lauded in 2012 as Xi assumed power and which some U.S. observers took at the time to be a sign that China's new leader wanted to foster warm relations with the U.S.
Xi invited his "old friends" from Iowa to a dinner on the sidelines of APEC.
What they're saying: "This has been a heck of a journey — we can't figure it out. We don't even know why he likes us!" Sarah Lande, who first met Xi in Muscatine in 1985 and who has helped maintain the city's ties to Xi over the years, told Bloomberg.
Between the lines: It seems "increasingly clear that Xi and team have decided their best chance for a tactical stabilization in U.S.-China relations" is by "appealing straight to Americans at local and sub-national levels," China watcher Bill Bishop wrote in Sinocism this week.
What to watch: The tone of Chinese domestic propaganda efforts can provide early signals about the Chinese Communist Party's policy shifts, Weifeng Zhong, an analyst at the Mercatus Center at George Mason University, told my Axios colleague Matt Phillips.
"If you want to reengage with the U.S., you need to change the public opinion, yet again, to explain why America or the American people are suddenly good people again," he said.
Go deeper