TikTok shifts to aggressive communications strategy as criticism mounts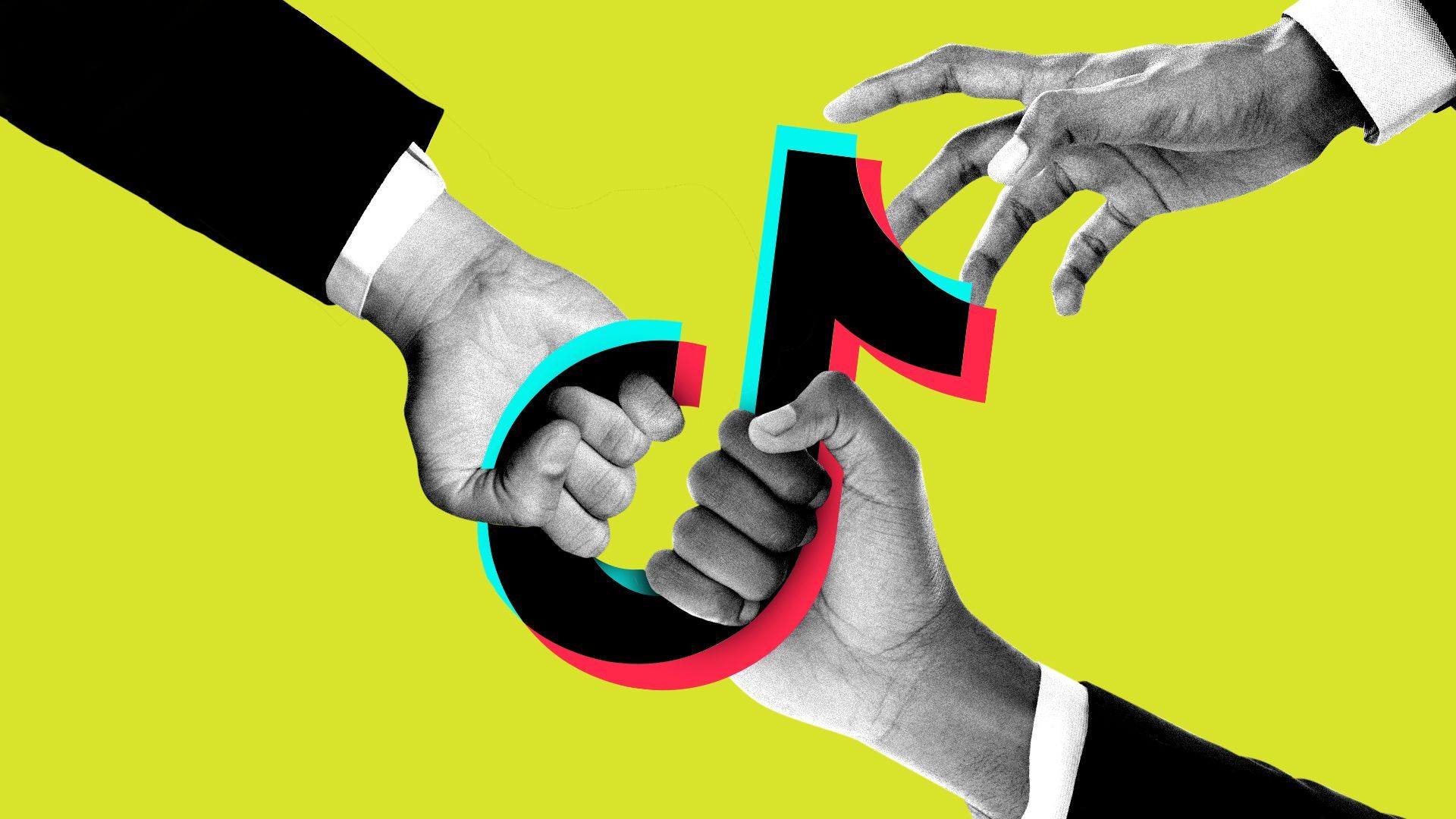 As TikTok draws more eyeballs, it also draws more criticism — prompting it to respond with forceful communications.
Why it matters: TikTok is the latest organization to deploy aggressive communication tactics to counter untrue or unflattering allegations as a way to influence public opinion and protect corporate reputation.
Between the lines: This is part of a broader shift toward a type of more aggressive communications, often seen in political playbooks.
TikTok recently hired well-known political communicator and former Disney CCO Zenia Mucha to oversee brand and communications.
Catch up quick: The social media giant came under fire after news outlets pointed out the disproportionate amount of pro-Palestinian hashtags on the platform compared to that of pro-Israel hashtags.
Elected officials have since accused TikTok of brainwashing young Americans by pushing "rampant pro-Hamas propaganda."
TikTok then published a blog post pushing back against the "mischaracterization" of how its algorithms and hashtags work.
"Blunt comparisons of hashtags is severely flawed and misrepresentative of the activity on TikTok," states the blog.
TikTok used it as an opportunity to point out the disproportionate number of pro-Palestinian posts on competing platforms like Instagram and Facebook as well.
What they're saying: "There was a fast moving, false narrative that the publicly available data simply didn't support," says a TikTok spokesperson.
"We thought it was important to set the record straight, making a clear apples-to-apples comparison. In light of misinformation about how TikTok actually operates, we thought it was important for everyone to have the facts."
Of note: TikTok has also removed more than 925,000 videos in the region since Oct. 7 for violating policies about violence and misinformation, per the blog.
The big picture: TikTok isn't alone when it comes to swiftly countering a public narrative. If an outside event or issue could threaten corporate reputation, then communications teams are increasingly stepping in.
What to watch: As AI-generated content becomes more easily accessible, so too will the opportunity for mass dis- and misinformation to spread, meaning social media platforms like TikTok will be under heightened scrutiny.
TikTok's response to the Israel-Hamas hashtag issue offers insight into how the platform could respond to future criticisms.
Go deeper