Interview: Embattled Activision Blizzard plans to be more outspoken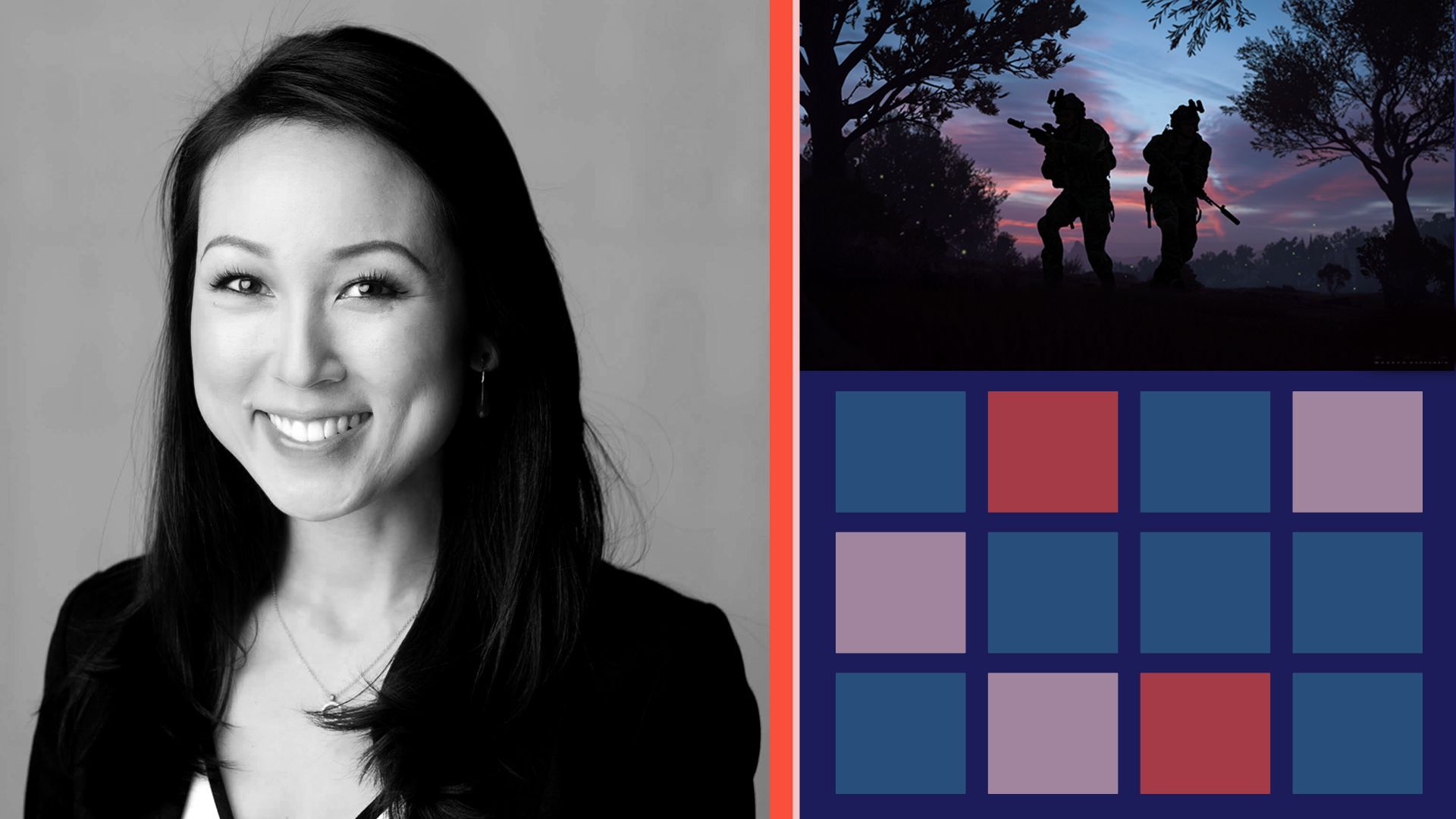 Get ready for a more outspoken Activision Blizzard, the company's head of corporate affairs Lulu Cheng Meservey tells Axios.
Driving the news: Mersevey, in her role as Activision's top comms person since October, surprised many people last week when she tagged the Federal Trade Commission on Twitter, asking the regulator if it watched HBO's hit adaptation of the PlayStation game The Last of Us.
In a thread viewed more than 1 million times, she made the case that the show's breakout success was proof the FTC didn't need to block Microsoft's $69 billion Activision bid to preserve game industry competition between Sony and Microsoft.
"In gaming, Sony is "the first of us" - and they will be just fine without the FTC's protection," she tweeted.
What they're saying: "Probably going to do more like that," Meservey tells Axios regarding the Twitter thread. "It's like, if there are things that we think people should know about, we should just go ahead and say it out loud."
She acknowledged some internal worry about the thread, specifically over whether it would anger Sony, which opposes the deal but also works with Activision to bring Call of Duty and other top company franchises to PlayStation.
"We're a partner to them," she says. "Were they worried about pissing us off when they tried to kill a really good deal that our employees wanted and that players wanted? Were they worried about pissing us off when they made all these claims that seem to be pretty disingenuous? And we didn't take it personally. … They're making the case for what's best for their business."
Between the lines: Meservey joined Activision Blizzard last April, initially as a member of its board. She was well aware of the company's reputation in light of mid-2021 lawsuits from the state of California and the federal government over alleged gender discrimination and sexual misconduct.
"The company was not perfect," she said. "It's a company of over 10,000 people. Things did happen to real human women." But, she said, some of it had "snowballed" in the press and she decided the company was "good at its core."
Initially, Meservey served on the board's workplace responsibility committee, charged with assessing company reforms. It was also empowered to restore CEO Bobby Kotick's salary — which Kotick had lowered to a minimum at the height of the scandal — and even grant him a $22 million bonus if reforms were deemed sufficient. She says neither has happened because neither Kotick nor the board has pushed for it.
Meservey acknowledges there are company employees who have questioned the kind of place they work at and says her approach to open communications is intended to help restore trust.
The big picture: Meservey says she's pushed for a "vibe shift" at Activision Blizzard, which had been keeping a lower profile and generally saying less as the temperature rose around the company.
The company launched its own Substack, where it promotes its work culture. Its reorganized comms team more proactively alerts the press about the company's various dramas (they pitched us on talking to Mersevey about her The Last of Us tweets). Meservey's directive to her team: be more direct, speak plainly and be more transparent.
On Tuesday, fresh off a strong earnings report, the press-averse Kotick gave a rare interview on CNBC, using his time to warn U.K. regulators that blocking the Microsoft deal would work against the country's goal to become the Silicon Valley of Europe.
What's next: The company has more to say about unionization, too, given the prominence of organizing efforts at multiple Activision Blizzard studios.
Through statements, the company has visibly sparred with the Communication Workers of America, the union repping most of these works. It has accused the CWA of intimidation, while the CWA says the company is union-busting.
"We haven't agreed with their approach and their style," Meservey says, elaborating that she's heard other unions spoken about positively within the company. She says Activision doesn't oppose unionization and even recognizes that workers "have a legal right and arguably a human right to choose their association, to choose whether to be represented."
"I want us to write this out so that it's clear," she says, "because I think that what we haven't done in the past is just plainly write it down somewhere."
Sign up for the Axios Gaming newsletter here.
Go deeper