George Santos says he won't seek re-election after damning ethics report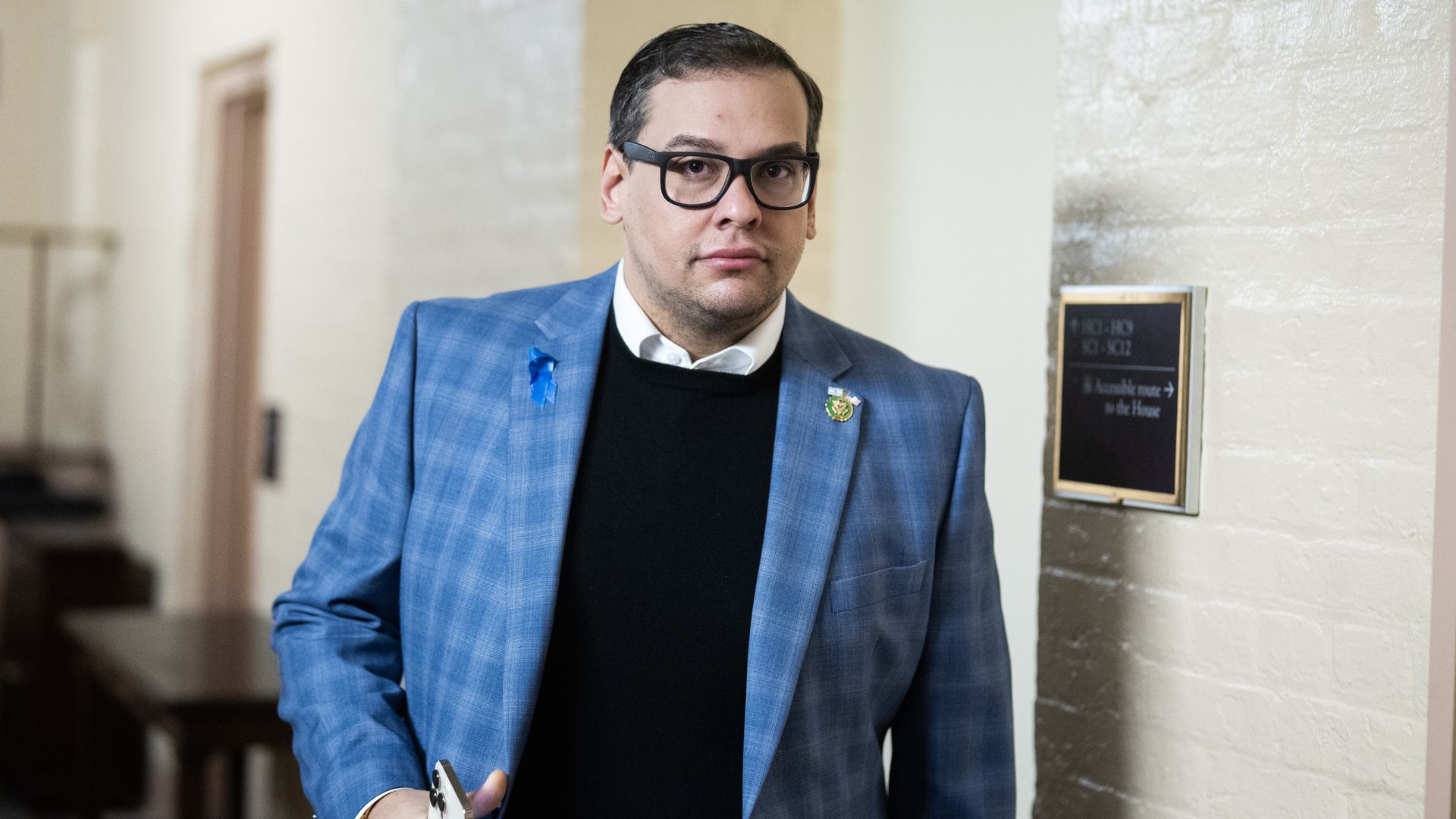 Embattled Rep. George Santos (R-N.Y.) announced Thursday he won't seek reelection after the House Ethics Committee released a long-awaited report saying it found "substantial evidence" of "uncharged and unlawful conduct."
Why it matters: In addition to the committee's referrals to the Justice Department, the bombshell report will likely touch off fresh efforts to remove the New York Republican from Congress.
Santos slammed the report — which included accusations that he misused funds for things including lavish trips, botox and OnlyFans — as a "grave miscarriage of Justice."
He asserted that he will continue to serve his constituents before retiring at the end of his term.
What they're saying: The 56-page report said the panel's bipartisan investigation uncovered a "complex web of unlawful activity involving Representative Santos' campaign, personal, and business finances."
The report says Santos "blatantly stole" from his campaign by pocketing donors' contributions, by repaying himself for "fictitious" loans to the campaign and making "fraudulent or otherwise questionable business dealings" with donors.
The panel also found that Santos "withheld or falsified information" in filings to the Federal Election Commission and the House, the report said.
Santos' claim that he would cooperate with the committee's investigation was "another lie," the report said: "Throughout this matter, Representative Santos evaded the ISC's straight-forward requests for information."
Zoom in: The committee decided to "not bring specific charges" against Santos to "avoid substantially interfering with the Department of Justice's ... ongoing and active prosecution," the report said.
Instead, the committee referred evidence of crimes not included in Santos' two federal indictments to the DOJ.
The report also publicly condemned Santos for his conduct, which the panel "found to be beneath the dignity of the office and to have brought severe discredit upon the House."
What's next: A new expulsion effort is expected after the House returns from its Thanksgiving recess, a House Republican familiar with the matter told Axios.
Rep. Gerry Connolly (D-Va.), one of 15 Democrats who voted "present" in a vote earlier this month on expelling Santos, said in a statement following the release of the report that "he should be expelled from the House without delay."
Rep. Jamie Raskin (D-Md.), one of 31 Democrats who voted against expelling Santos, told Axios he would now vote to expel him.
Editor's note: This story and headline have been updated with the news Santos won't seek re-election and additional details from the report and comment from lawmakers.
Go deeper