AI helps defense attorneys sift through police body cam videos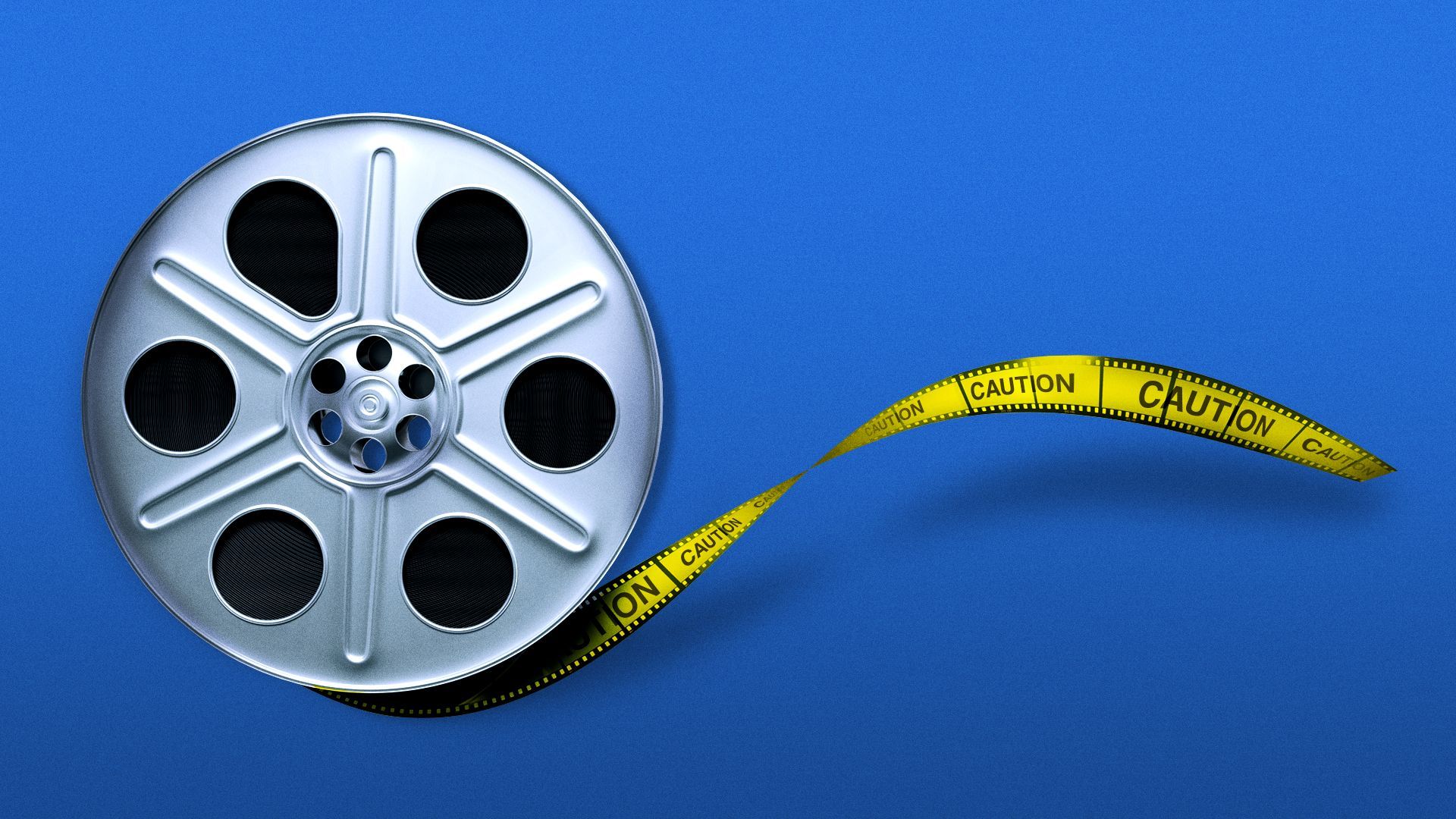 A new tool that uses artificial intelligence to quickly sift through thousands of videos is helping defense attorneys comb through mountains of police body cam footage to find videos helpful to defendants' cases.
Why it matters: Police departments nationwide now require officers to wear body cams that capture their interactions with the public — and take videos that have been used to prove or disprove police misconduct.
The catch: Many departments now have hundreds of thousands of hours of videos that attorneys have struggled to sift through and analyze before trials.
Zoom in: JusticeText, a company founded by two University of Chicago undergraduates, has developed technology that uses generative AI to help overworked public defenders and defense attorneys quickly get through all that video footage.
The company's software allows attorneys to quickly review transcripts of body cam footage, as well as interrogation videos and jail phone calls.
So far, the software has helped defense attorneys with cases in Wisconsin and Texas, and attorneys in other states now are looking into using the software.
How it works: Defense attorneys load audio and video files into the JusticeText software and the app converts the audio into text.
The core of the transcription is AI-powered, allowing attorneys to search the text, and match it with the video.
Lawyers can type in keywords such as "hands up" or "get down" to find crucial moments during police encounters — and see whether the recorded events match police reports.
If a discrepancy is found, attorneys can present the transcripts and matching videos in court to poke holes in criminal cases against their clients.
What they're saying: "Public defenders are dealing with a very, very intense workload challenge. Not only do they have hundreds of clients at any given moment, but they have hours and hours of footage they need to get through," JusticeText CEO Devshi Mehrotra tells Axios.
"We can use natural language processing to flag moments, field sobriety tests, when Miranda rights are read, etc."
State of play: Police departments have spent more than $100 million on body cams in recent years, thanks to state and federal grants.
That figure is expected to continue increasing as more states and cities pass laws requiring police officers to wear body cams.
Yes, but: Some departments have faced criticism over how footage is collected and for varying policies on when officers can turn cameras on — or off.
Philadelphia's police department has spent more than $20 million on its body cam program during the past decade. But an analysis by Axios found that thousands of officers violated body cam policies, Axios' Isaac Avilucea reports.
Zoom out: The JusticeText tool is among many new AI tools making it easier to review massive amounts of video.
So far, JusticeText is the most advanced because it can read multiple formats of audio and video files used by police across the country — and is easy to search, Jessa Nicholson Goetz, a defense attorney in Madison, Wisconsin, tells Axios.
She says that JusticeText — which she's used for a year — has become indispensable to her.
Goetz says she recently was given 30 hours of audio and video for a case just hours before jury selection.
"Because JusticeText was able to transcribe everything, I was able to locate some substantial and significant problems with the police conduct that have led to a serious motion to dismiss" a case, Goetz tells Axios.
About 40 public defender offices — including the Harris County (Texas) defender's office in Houston — also use JusticeText, an Axios review found.
The intrigue: Michael Tubbs, a former mayor of Stockton, California, who became a progressive hero during Donald Trump's presidency, is among JusticeText's investors.
"Leveraging tech to balance the scales of justice was really exciting to me," Tubbs tells Axios.
Go deeper