Trump's "vermin" comment echoes Nazi Germany, Biden says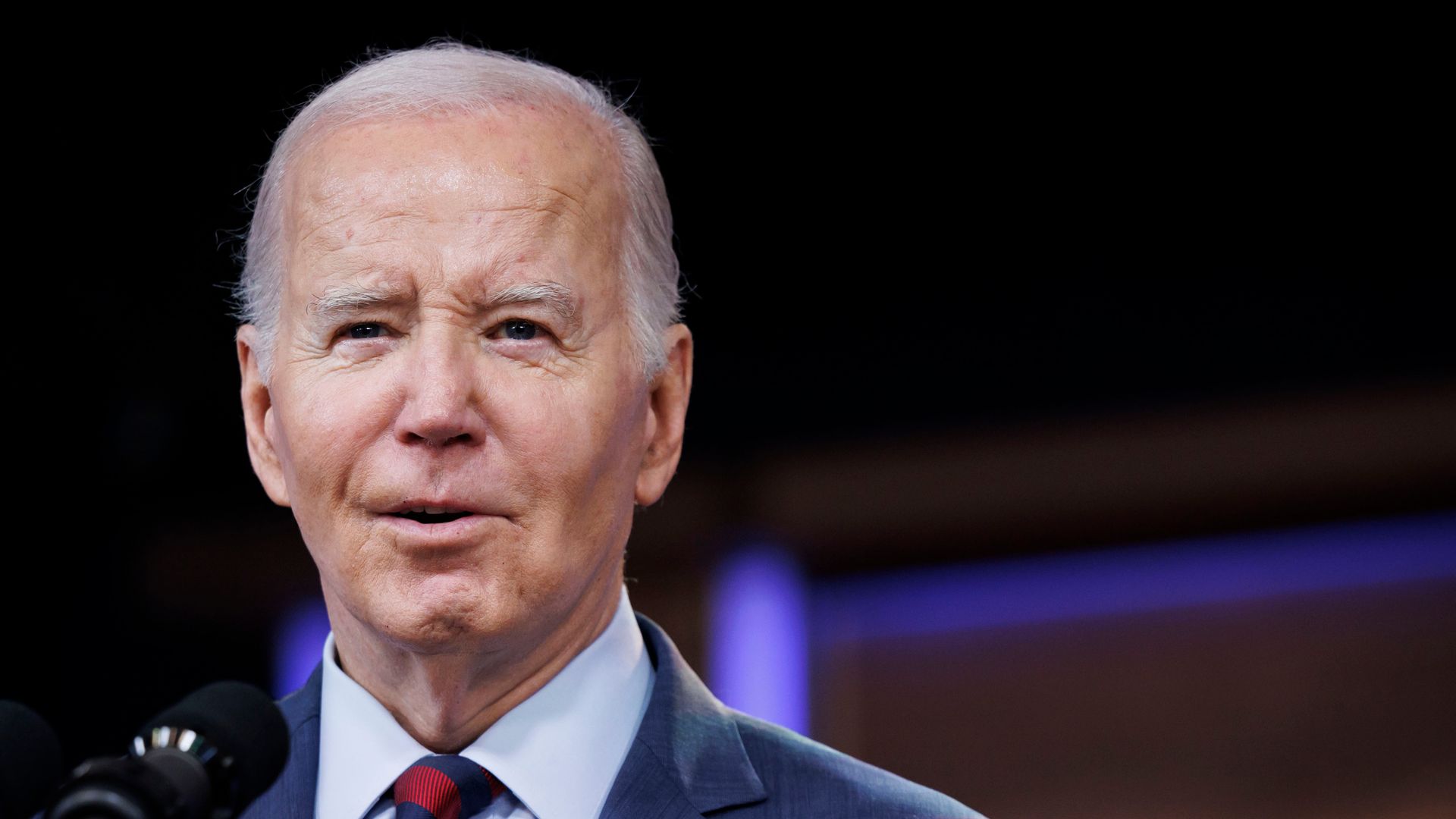 President Biden on Tuesday condemned former President Trump's use of the term "vermin" to describe his political opponents and compared the language to the kind used in Nazi Germany.
Why it matters: Trump's use of the term "vermin" — the latest example of the GOP frontrunner's increasingly violent rhetoric — drew warnings from historians, who said it echoed the dehumanizing language of fascist dictators such as Adolf Hitler and Benito Mussolini.
Catch up quick: Trump told a crowd in New Hampshire earlier this month that he planned to "root out the communists, Marxists, fascists and the radical-left thugs that live like vermin within the confines of our country, that lie and steal and cheat on elections."
State of play: Biden on Tuesday addressed Trump's use of the term, telling attendees at a campaign fundraiser that the word "vermin" echoed "language you heard [in] Nazi Germany in the '30s," per a White House pool report.
Biden also called out a another statement Trump recently made about undocumented immigrants. Trump said he thinks they are "poisoning the blood of our country."
"Trump also recently talked about blood of America has been poisoned. The blood in America has been poisoned. Again, echoes the same phrases used in Nazi Germany," Biden said, per the pool report.
"There's a lot of reasons to be against Donald Trump but damn he shouldn't be president," Biden told donors at the event.
Zoom out: Top Republican officials have not condemned Trump's recent rhetoric when given the opportunity.
When pressed in an interview over the weekend whether she was comfortable with it, RNC chair Ronna McDaniel said she wouldn't comment on candidates' campaign messaging.
Former congresswoman Liz Cheney, a vocal Trump critic, called out McDaniel's stance on Monday, writing on X that "history will judge Ronna McDaniel and every Republican who is appeasing this dangerous man."
Go deeper