Trump's words turn violent as pressure on him builds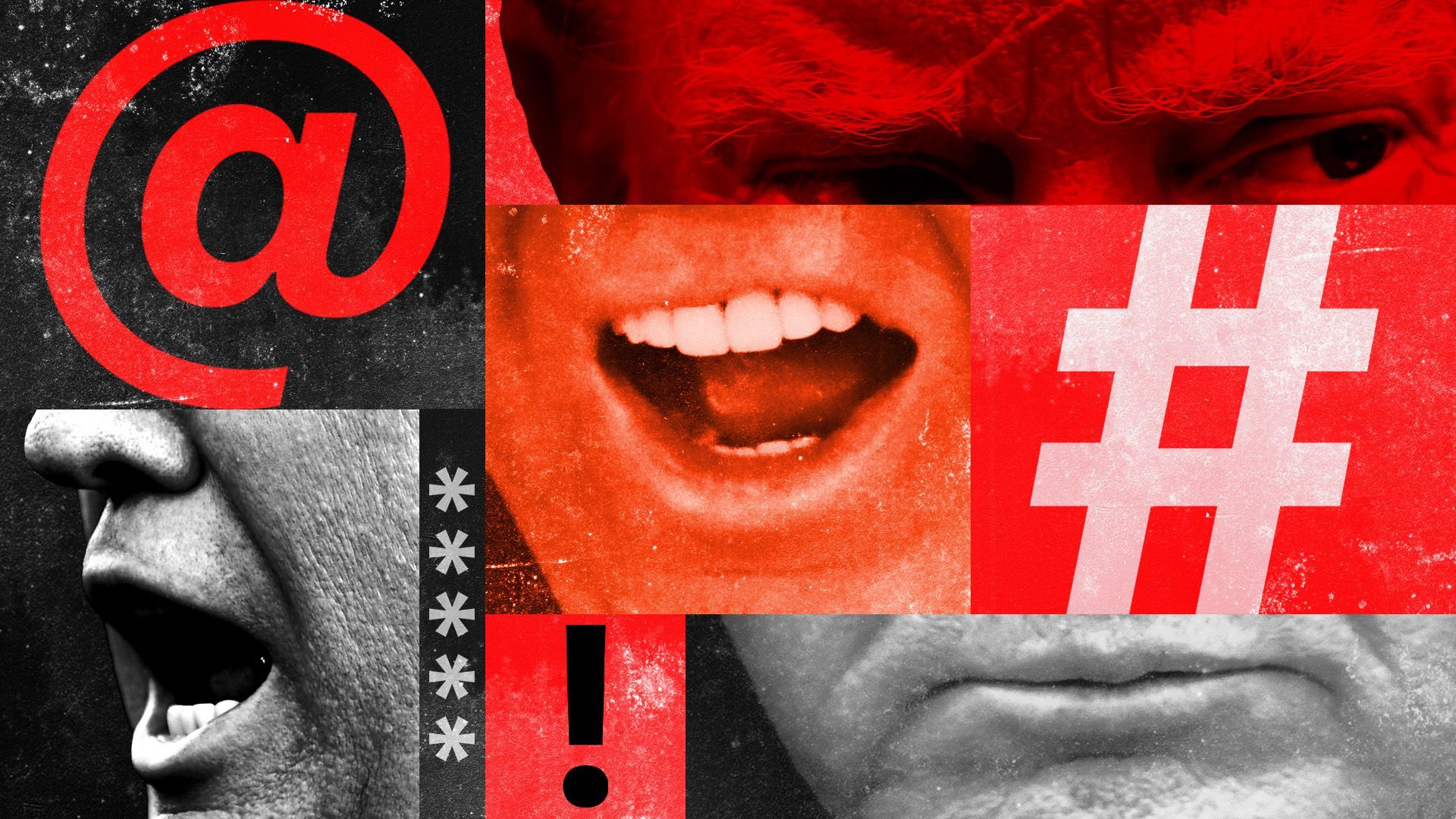 Former President Trump's violent rhetoric — a staple of his political brand dating back to 2015 — has grown more extreme as the walls have begun to close in on his business empire, livelihood and personal freedom.
Why it matters: Since he left office, Trump's erratic behavior has been masked, numbed and normalized by the political fatigue permeating the media and the public.
But his words' violent turn in recent weeks — calling for a U.S. military leader to be executed, mocking a potentially fatal assault on a congressional spouse, urging police to shoot shoplifters — suggest a line has been crossed.
On Tuesday, Judge Arthur Engoron, who's presiding over Trump's civil fraud trial in New York, imposed a gag order on Trump after the defendant attacked Engoron's clerk online and posted a link to her Instagram account — while sitting in the same courtroom as her.
Zoom in: Political scientist Brian Klaas has coined it "the banality of crazy," arguing that the press has wrongfully elevated concerns about President Biden's age and frequent gaffes while downplaying Trump's extremism.
Much of the public may not be aware of Trump's darkening rhetoric, Klaas writes, but "the people most likely to be radicalized by him or to act on his incitement already hear him, loud and clear."
"Maybe, just maybe, it would be better for all of us if they knew about the other insane, dangerous rhetoric he spews on a daily basis," Klaas says.
In speeches, interviews and on social media in recent weeks, Trump:
Between the lines: Mainstream media rarely carry Trump's campaign speeches live anymore, so many Americans likely missed out on his expletive-laden impersonation of President Biden and his rambling musings last week about preferring death by electrocution to being eaten by a shark.
Trump's migration from Twitter to Truth Social also has shrouded his daily broadsides from mainstream view, as well as his routine elevation of users that traffic in QAnon conspiracy theories or white nationalism.
Elected Republicans rarely are asked or feel compelled to answer for Trump's extremism, offering tried-and-true excuses such as, "I didn't see it," or "It's just Trump being Trump."
Trump's team did not respond to a request for comment.
Zoom in: The normalization of political violence — or at least the threat of it — has been one of the most jarring and lasting impacts of Trump's dominance of the GOP, especially in the wake of his four indictments this year.
Between April and June, the percentage of Americans who agreed that "the use of force is justified to restore Donald Trump to the presidency" increased from 4.5% to 7%, according to the Chicago Project on Security and Threats.
Threats to FBI personnel have risen more than 300% since agents executed a search warrant at Mar-a-Lago in August, according to the New York Times.
Sen. Mitt Romney (R-Utah), a prominent Trump critic in the GOP, revealed recently that he paid $5,000 a day for private security for his family after Jan. 6: "It only takes one really disturbed person," he told The Atlantic.
The bottom line: Trump's courtroom debut this week provided a glimpse of whether he would tone down his rhetoric once his trials began. The early verdict is a resounding no.
Go deeper