Furious Trump tests campaign bluster at courthouse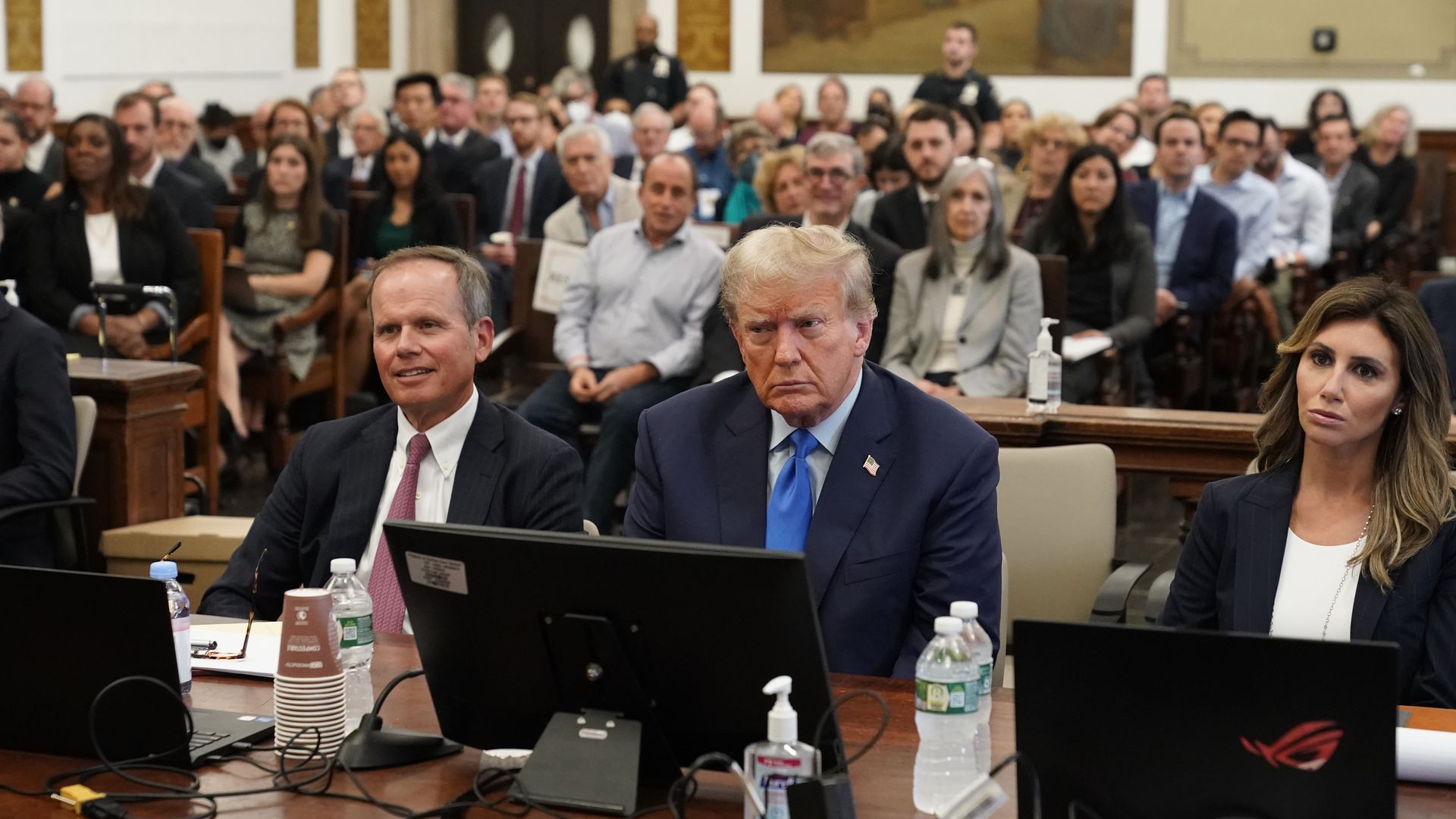 A livid former President Trump attended the first day of his civil fraud trial Monday in New York, where he used every free moment as a chance to excoriate the judge who will determine the fate of his business empire.
Why it matters: Trump's palpable anger on social media and at the courthouse offered a sampling of how his combative rhetoric on the campaign trail could play out — and potentially backfire — in his legal defense.
Politically, Trump's grievance campaign in the wake of his four indictments has been a success — catapulting him to a 40-point lead over the rest of the GOP field.
Legally, the wisdom of provoking judges and prosecutors with endless claims of a "witch hunt" will now face a critical test — especially with Trump himself vowing to take the stand.
Driving the news: Manhattan Supreme Court Justice Arthur Engoron — who ruled last week that Trump committed fraud by inflating his wealth and assets on financial records — will preside over a non-jury trial to determine damages in the case brought by New York Attorney General Letitia James.
Depending on the outcome of the trial, Trump could lose control of some of his flagship New York properties — striking at the heart of the real estate empire that vaulted him into the national and political spotlight.
Trump claimed outside the courtroom that he is the one who has been "defrauded," accusing Engoron of drastically undervaluing his properties and failing to account for the prestige of the Trump "brand."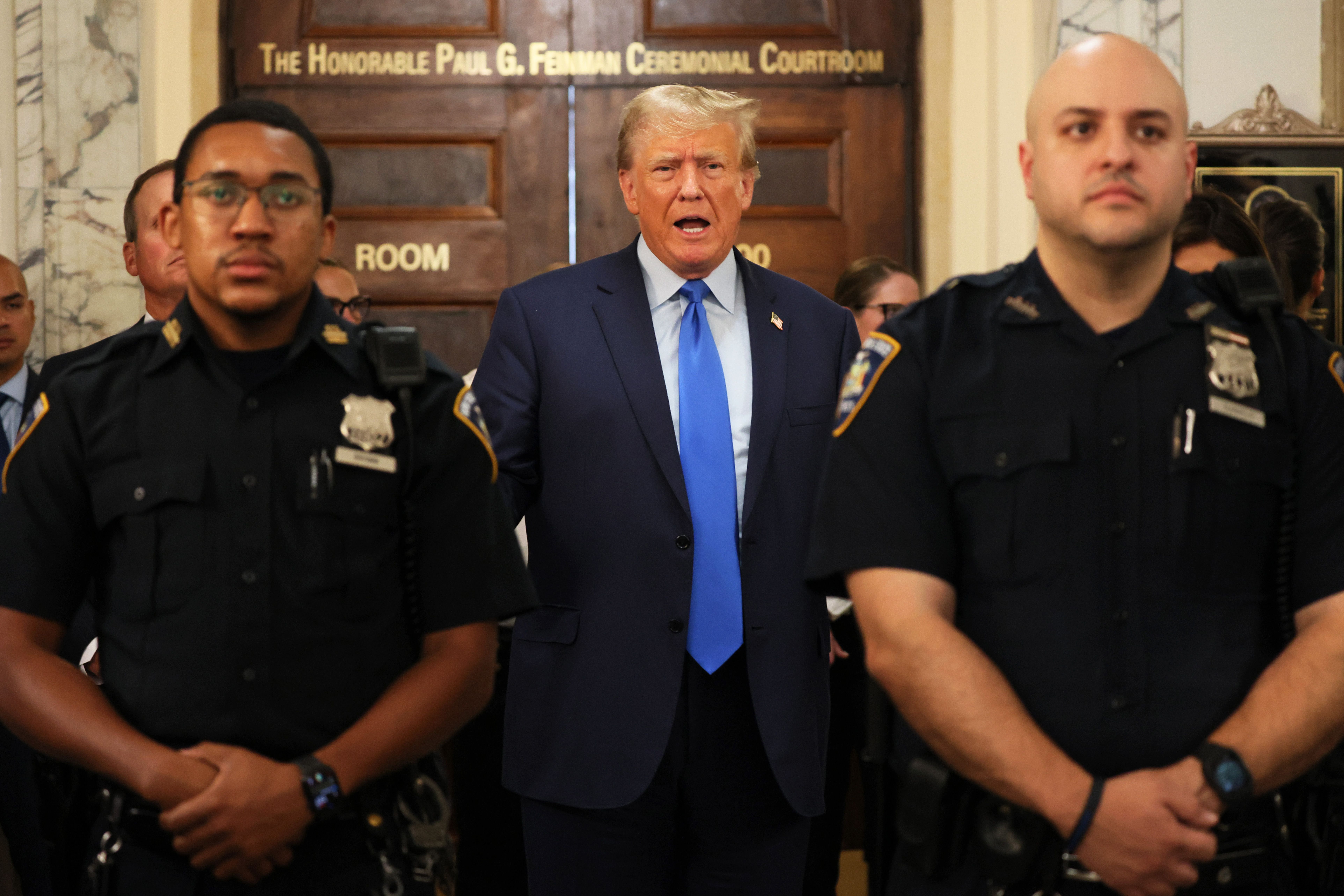 What they're saying: "This is a judge that should be disbarred. This is a judge that should be out of office. This is a judge that some people say could be charged criminally for what he's doing," an indignant Trump told reporters at the courthouse.
Between the lines: While this is a civil trial, Trump has made no such distinction when comparing the case brought by James to the 91 criminal charges he faces in New York, D.C., Florida and Georgia.
"It all comes down from the DOJ. They totally coordinate this in Washington," Trump baselessly declared, accusing James and other prosecutors of coming after him for political purposes.
Asked why he decided to attend the trial in person, Trump replied: "Because I want to watch this witch hunt myself."
What to watch: Engoron appears to have ignored Trump's incendiary rhetoric so far. But the former president may not be so lucky at his federal trial in D.C., where prosecutors have again called for a gag order in light of his threatening statements on social media.
Go deeper