Trump's "vermin" speech again draws scrutiny to extreme rhetoric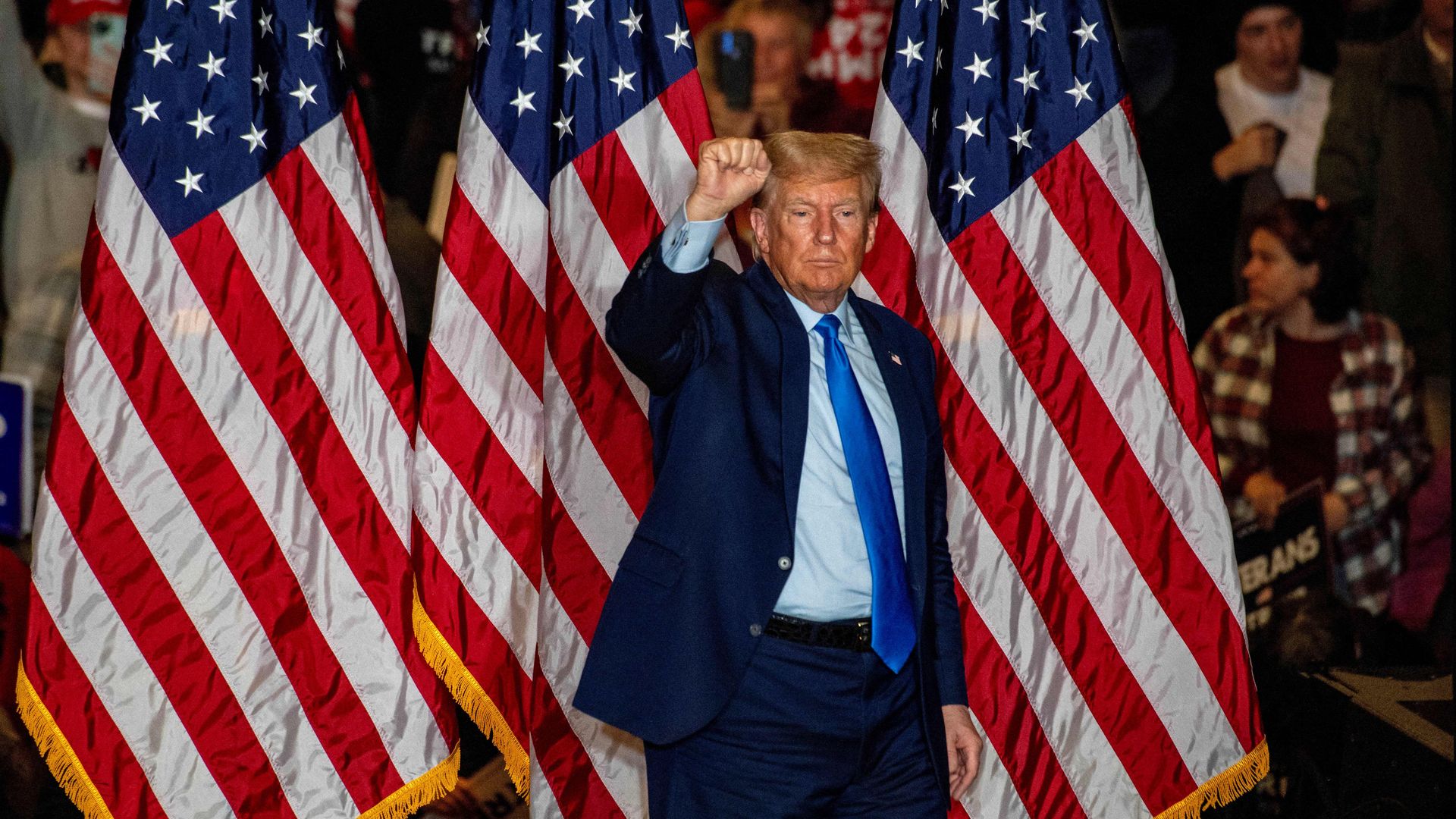 Former President Trump's new description of his political enemies as "vermin" — and his vow to "root out" what he called "the threat from within" — has drawn outrage from Democrats, warnings from historians and silence from Republicans.
Why it matters: Trump's increasingly extreme rhetoric will be a central issue in the 2024 election, especially as he inches closer to the Republican nomination and the Biden campaign spends millions to define the race as an existential test for U.S. democracy.
Driving the news: In a Veterans Day speech in New Hampshire on Saturday, Trump pledged to "root out the communists, Marxists, fascists and the radical-left thugs that live like vermin within the confines of our country, that lie and steal and cheat on elections."
The big picture: The vengeful rhetoric at the heart of Trump's campaign message isn't just bluster.
Between the lines: Alarmed by polls showing Trump is leading President Biden in key battleground states, some Democratic strategists have urged the Biden campaign to more aggressively spotlight Trump's extreme rhetoric and proposals.
Go deeper