Jeffries on GOP fighting: It's "Republicans gone wild"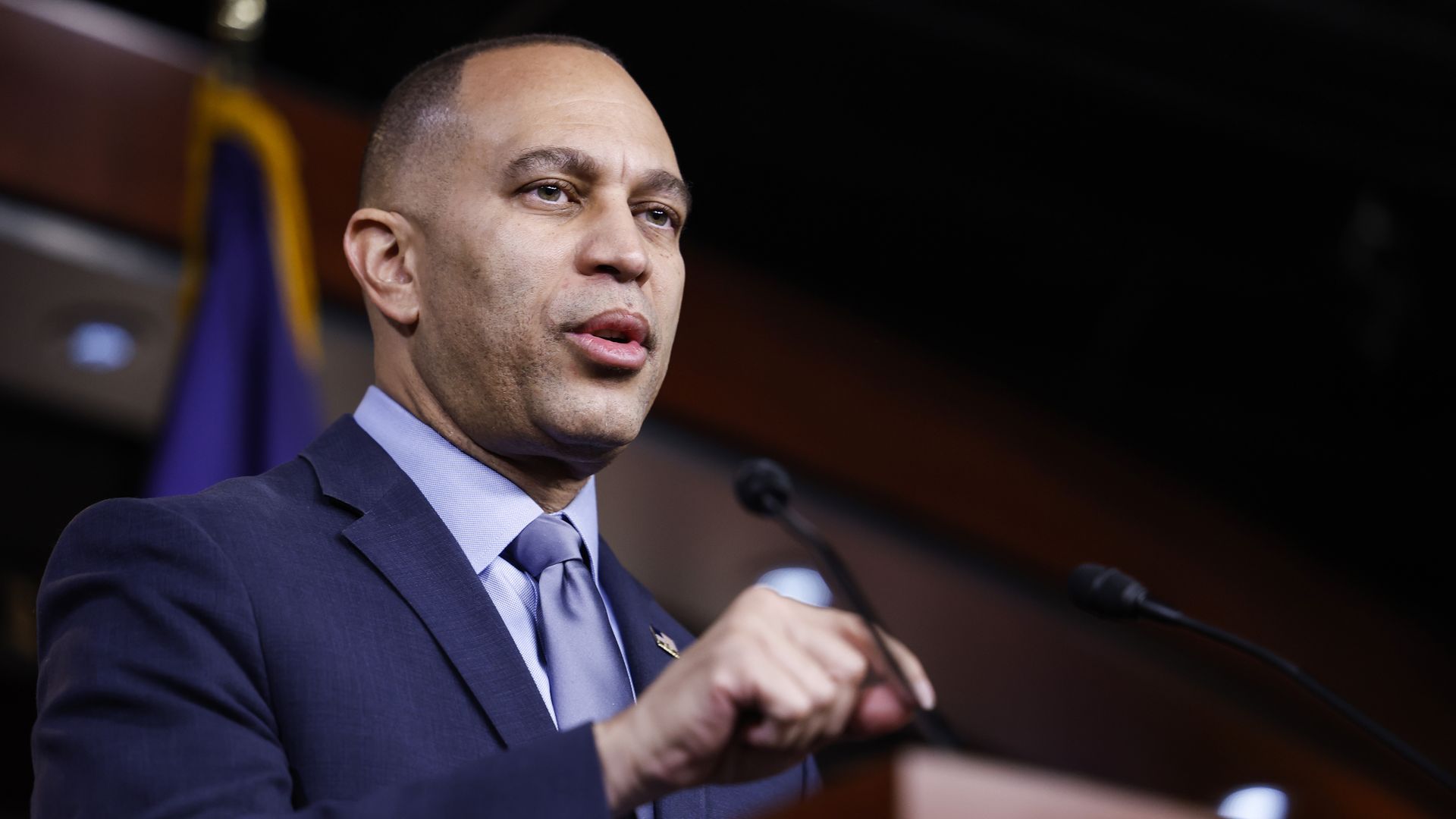 House Minority Leader Hakeem Jeffries (D-N.Y.) on Wednesday chided Congressional Republicans for engaging in a series of physical and verbal altercations.
Driving the news: "Yesterday was another episode of Republicans gone wild," Jeffries said in an interview on MSNBC's "Morning Joe." "And unfortunately, it wasn't the season finale, because we're going to continue to see it."
Jeffries said the behavior was concerning "because our focus should be on solving problems for hardworking American taxpayers."
Catch up quick: Rep. Tim Burchett (R-Tenn.) on Tuesday accused former Speaker Kevin McCarthy of elbowing him in the back. Burchett was one of the eight GOP lawmakers who voted to oust McCarthy from the House speakership.
At a congressional hearing later in the day, Sen. Markwayne Mullin (R-Okla.) and Teamsters president Sean O'Brien came close to a physical fight, with each challenging each other to "stand your butt up."
"I'm still a guy," Mullin, a former mixed martial artist, told a reporter later when asked if senators should be held to a higher standard. Mullin also told Fox News that he was representing "Oklahoma values."
Tuesday also saw members of Congress sling verbal insults, including House Oversight chair James Comer (R-Ky.) telling Rep. Jared Moskowitz (D-Fla.) that he looked like a "smurf," seemingly on account of his blue suit.
Go deeper