House GOP starts Thanksgiving recess early after hardliners revolt on spending bill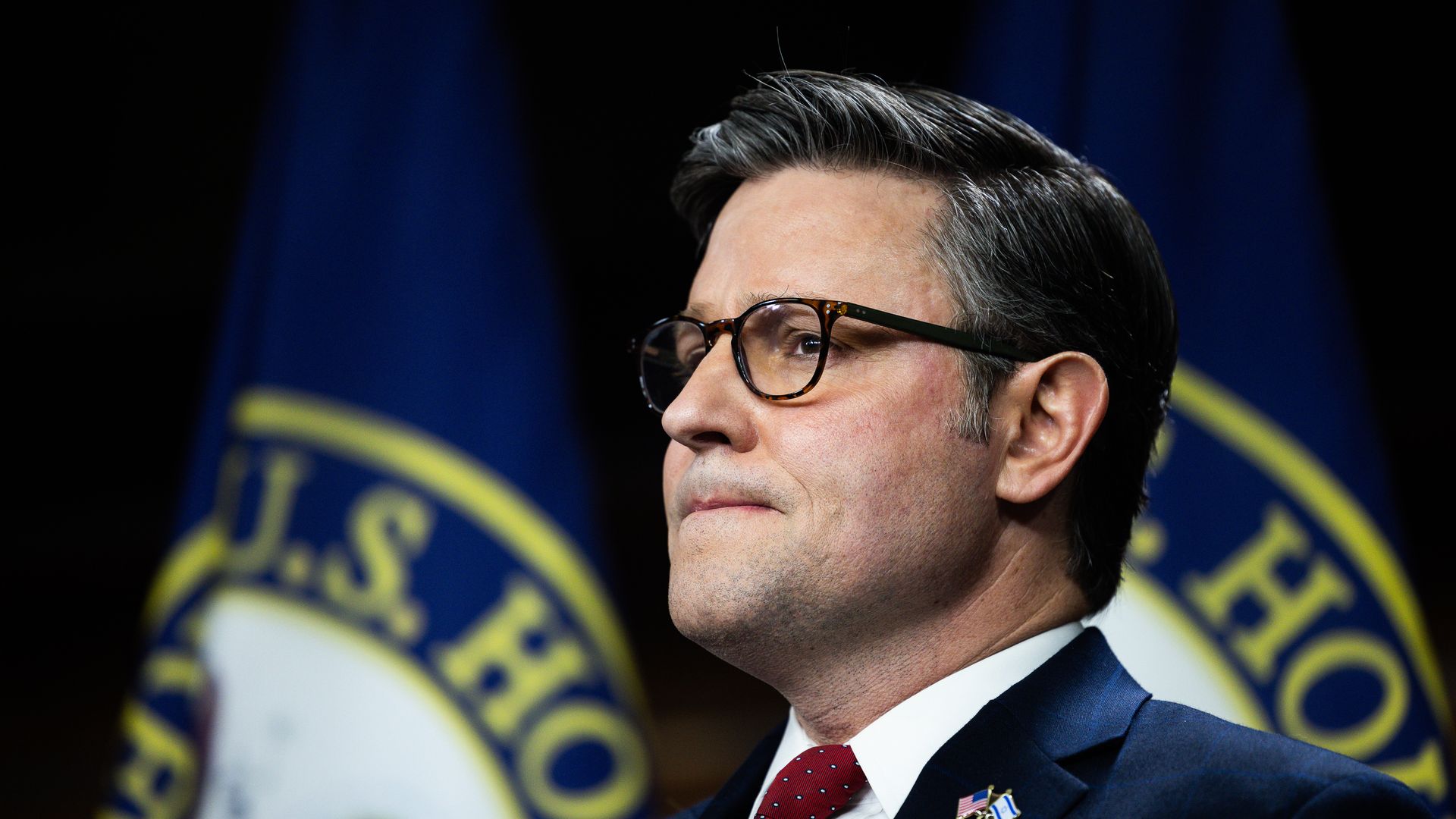 House Republicans are leaving D.C. early for Thanksgiving recess after a group of conservatives brought down a procedural vote on an appropriations bill.
Why it matters: House Republicans have struggled to unify as they attempt to complete their appropriations process, citing frustrations with the approach leadership took in attempting to avert a government shutdown.
Nineteen conservative hardliners bucked party lines on a procedural vote for the Commerce, Justice, Science, and Related Agencies Appropriations bill, with the rule failing in a 198-225 vote on Wednesday.
Its failure comes a day after the House passed its two-tier stopgap spending bill, which conservatives blasted for keeping spending levels intact from the previous fiscal year.
What they're saying: House Freedom Caucus Chair Scott Perry said Wednesday the vote was "a response to our dissatisfaction and our unwillingness to comply and play a part in this failure theater."
"We support our speaker, we're behind him, the country needs him to be successful. We just disagree emphatically" on the handling of the stopgap bill, Rep. Bob Good (R-Va.) told Axios.
"It's never easy to get work done around here. It's a lot harder when you have people who I think are prone to emotionally immature decisions," said Rep. Dusty Johnson (R-S.D.).
Between the lines: Leadership has recently been forced to pull rules votes on different spending bills due to disagreements between the different factions.
The big picture: Speaker Mike Johnson (R-La.) has vowed against moving forward with more stopgap funding bills this Congress, but reconciling bills between the House and Senate won't be an easy task due to the narrow margins and fractures within the party.
The House has struggled to pass its individual spending bills and the Senate has only passed bills to fund a handful of agencies.
Congress will have until mid-January to come together on the appropriations or risk an automatic 1% cut going into effect this spring if they have to pass another stopgap bill.
Go deeper