Trump's Truth Social records $35M operating loss since inception, filing shows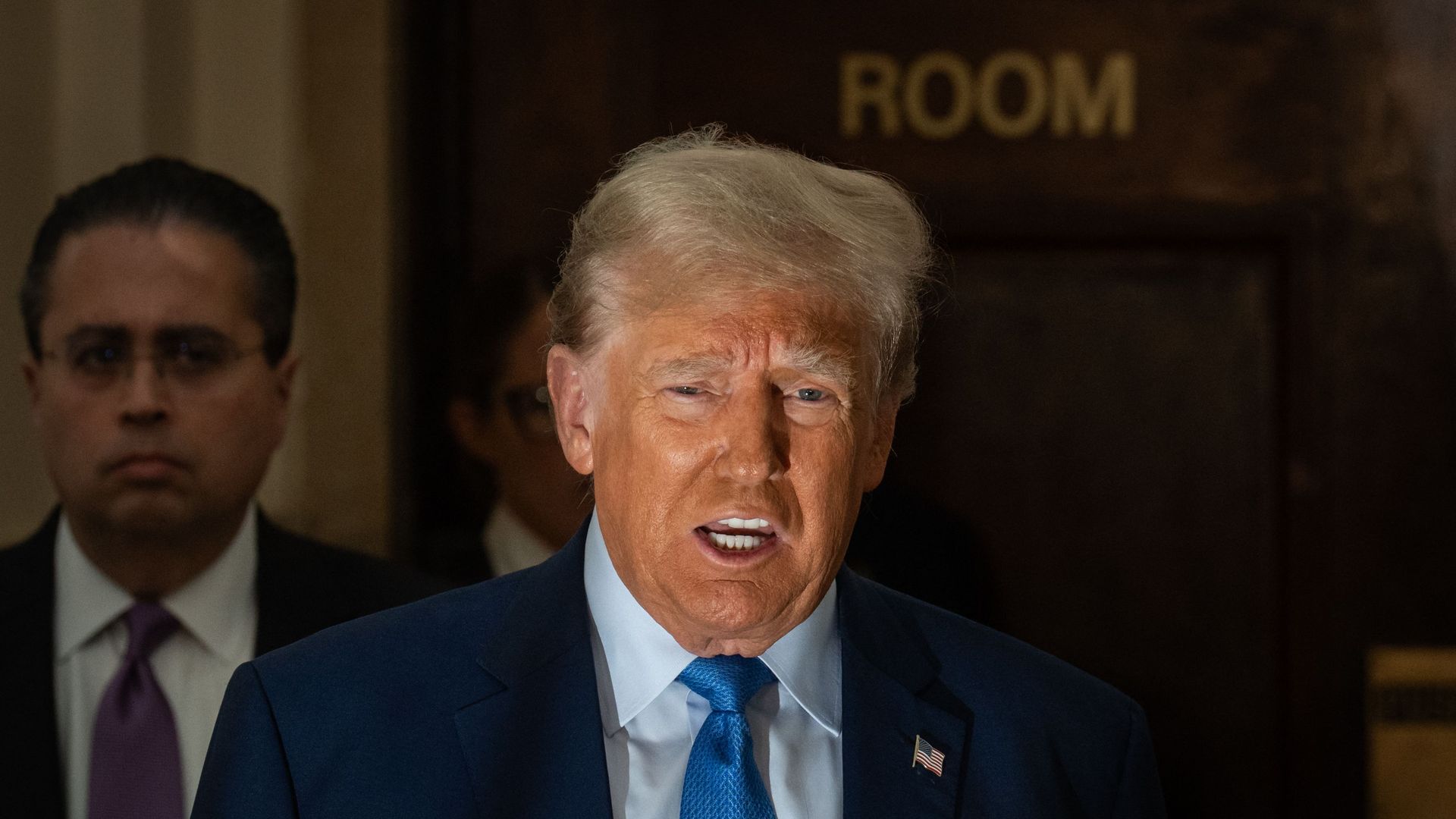 Editor's note: The story, headline and URL have been corrected to show Truth Social recorded an operating loss of $35 million (not $73 million) since its inception. It was also updated to include additional context on the SEC's investigation into the potential merger between DWAC and TMTG, including that a settlement had been reached.
Former President Trump's social media platform Truth Social reported an operating loss of over $35 million since its inception in early 2021, according to an SEC filing on Monday.
Why it matters: This is the first public financial disclosure for Truth Social, which has been seeking for more than two years to go public via a blank-check company called Digital World Acquisition Corp.
State of play: The filing from DWAC discusses potential hurdles to that proposed deal with Truth Social owner Trump Media & Technology Group, including "regulatory delays."
One major roadblock — an investigation into alleged improper communications between DWAC and Trump — has now been removed. The SEC announced a deal in July to settle fraud charges around the proposed merger, with DWAC agreeing to "pay an $18 million penalty in the event it closes a merger transaction," per the SEC.
TMTG CEO Devin Nunes called Monday's filing a "monumental milestone" toward completing the agreement, adding: "we look forward to working with the SEC to bring this deal to a close as quickly as possible."
Yes, but: Monday's filing also states that "TMTG believes that it may be difficult to raise additional funds through traditional financing sources in the absence of material progress" toward completing the merger.
The big picture: Truth Social launched in February 2022 as a free speech app for conservatives and Trump has become the face of the platform, but it has for months faced financial stress and been mired in legal and regulatory limbo, per Axios' Sara Fischer and Dan Primack.
Representatives for TMTG did not immediately respond to Axios' request for comment.
Worth noting: The disclosure also reports a second sort of operating loss, $31.55 million since inception, which includes unrealized gains and losses tied to convertible securities.
Total sales from 2021 through the first half of 2023 were just under $6 million, per the filing.
Go deeper: DWAC fires its CEO amid stalled deal to buy Trump's Truth Social
Go deeper