Trump's Truth Social troubles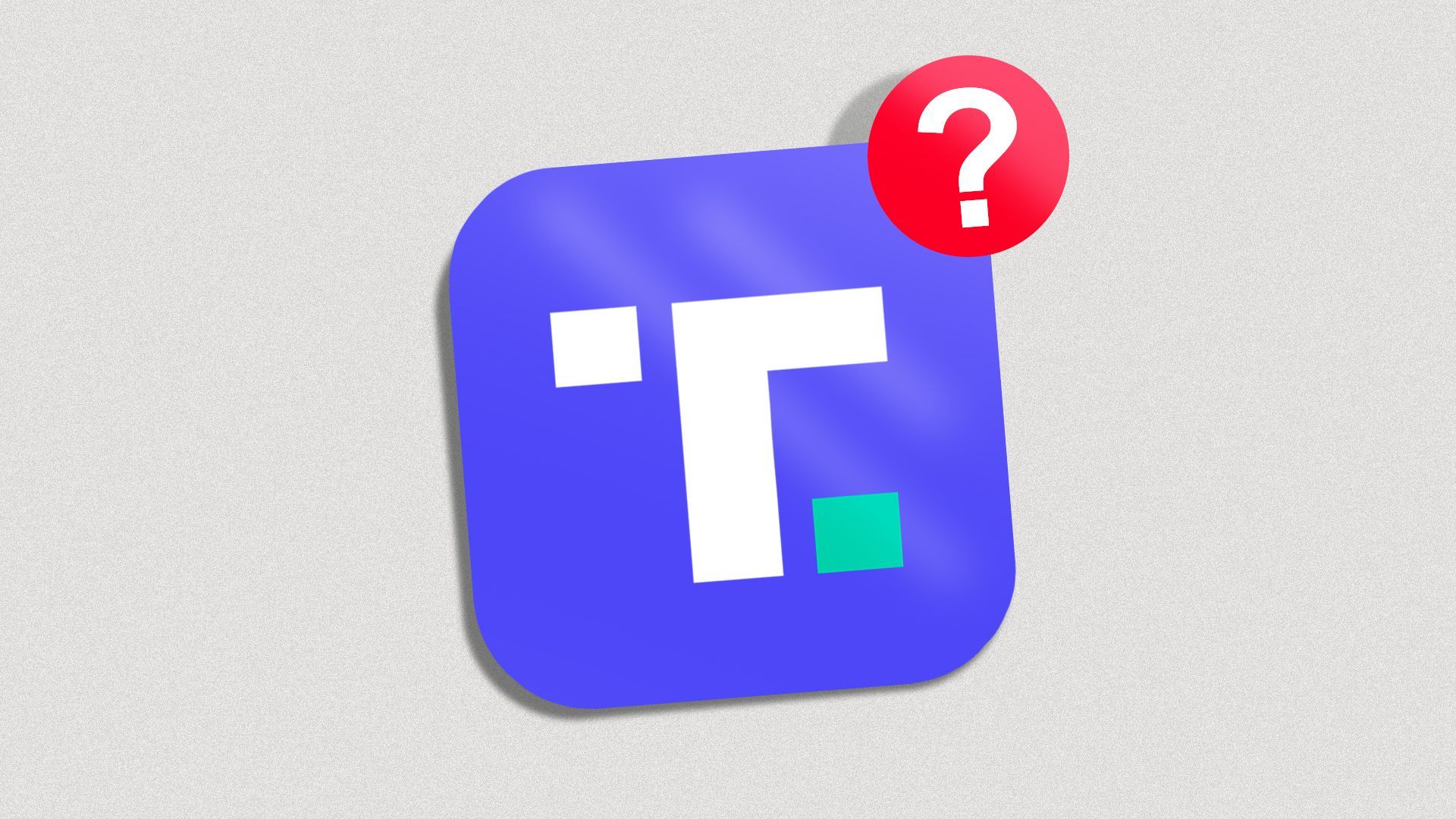 When former President Trump in October 2021 agreed to merge his fledgling social media company with a SPAC, it made tons of sense.
State of play: Twenty months later, with the deal mired in legal and regulatory limbo, it would make sense for both sides to walk away.
Why it matters: Truth Social is the presumptive Republican nominee's primary medium for written communication, as he hasn't returned to Twitter despite being reinstated by Elon Musk.
There's also been a lot of money at stake.
The acquiring SPAC, called Digital World Acquisition Corp. (DWAC), at one point had around a $3 billion market cap, while outside investors originally committed $1 billion to support the merger.
Why it made sense: This was a merger of convenience.
Truth Social was still months away from launch in October 2021, let alone generating revenue or installing a management team. Merging with DWAC would help Trump capitalize his company without spending much of his own money, as has been his wont.
DWAC was one of more than 500 SPACs launched in 2020 and 2021, most of which were indistinguishable from one another. Truth Social was a way to stand out, plus attract nontraditional retail investors who were likely to remain loyal.
But, but, but: Shortly after the merger was announced, the NY Times reported that DWAC's CEO and Trump had discussed a potential merger before DWAC itself went public — which could have violated federal securities laws.
Soon there was an investigation by the U.S. Securities and Exchange Commission, and then by the U.S. Justice Department.
All DWAC directors all received subpoenas by last July for a federal grand jury in New York.
All of this left the merger hanging, unable to receive SEC approval to proceed. DWAC did manage to secure an extension through to this September, but around a quarter of that $1 billion in outside financing has already dissipated.
The big picture: Truth Social remains small and niche. Trump, by far the platform's most popular account, has only 5.4 million followers — just 6% of his Twitter follower count.
For Truth Social to grow, it needs investment. But that seems increasingly unlikely to come from DWAC, given the molasses-like speed at which the legal investigations are proceeding. Remember, it's DWAC that might be in legal hot water, not Truth Social.
For DWAC, why does it still want to buy a slow-growth app that keeps clinging to an albatross? Let alone one whose entire value could be eviscerated were Trump to resume tweeting? There are other potential merger targets. If it's just about supporting Trump, there are alternative routes.
Behind the scenes: There's talk that Truth Social has considered the idea of being acquired by someone else, such as its strategic partner Rumble, but thus far it doesn't appear to be too serious.
Axios unsuccessfully reached out for comment to Truth Social CEO Devin Nunes, interim DWAC CEO Eric Swider, and Rumble CEO Chris Pavlovski.
The bottom line: Either side can terminate the merger without penalty. They should.
Go deeper