Fani Willis predicts Georgia election case could go into early 2025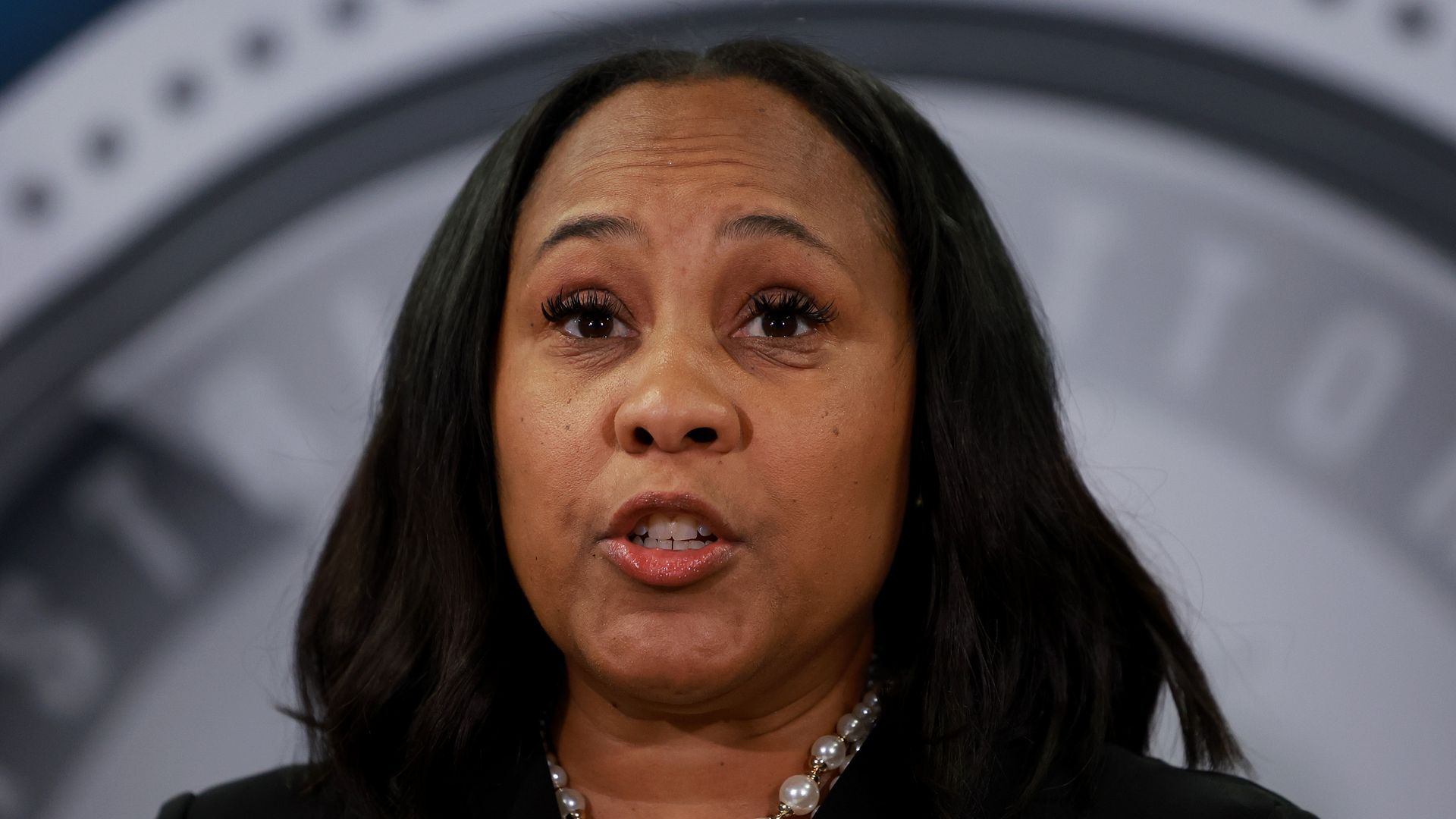 Fulton County District Attorney Fani Willis said during an interview on Tuesday that Georgia's 2020 election interference case may extend into early 2025.
Why it matters: That trial proceedings in the sprawling racketeering case could be playing out at the same time as next year's presidential election.
The trial start date has not yet been set in the case.
Trump was charged in August in the sweeping racketeering case alongside 18 co-defendants. Four of the co-defendants have accepted plea deals in the case.
Driving the news: "I believe in that case there will be a trial. I believe the trial will take many months," Willis said during an interview Tuesday at the Washington Post Live's Global Women's Summit.
"And I don't expect that we will conclude until the winter or the very early part of 2025."
Between the lines: Trump, who has been indicted four times in four different jurisdictions this year, has repeatedly tried to delay his numerous legal cases until after the 2024 presidential election.
The tactic has been seen as his best strategy for avoiding prison time.
Willis dismissed the 2024 presidential election as a consideration in determining the timeline in the case.
"I don't, when making decisions about cases to bring, consider any election cycle or an election season," Willis said.
"That does not go into the calculus. What goes into the calculus is: This is the law. These are the facts. And the facts show you violated the law. Then charges are brought."
The big picture: The GOP presidential frontrunner is already facing the prospect of at least two criminal trials slated to start in March, when Super Tuesday takes place.
Go deeper: Trump's 2024 collision: Court dates disrupt his campaign calendar
Go deeper