Disney's "The Marvels" flops at box office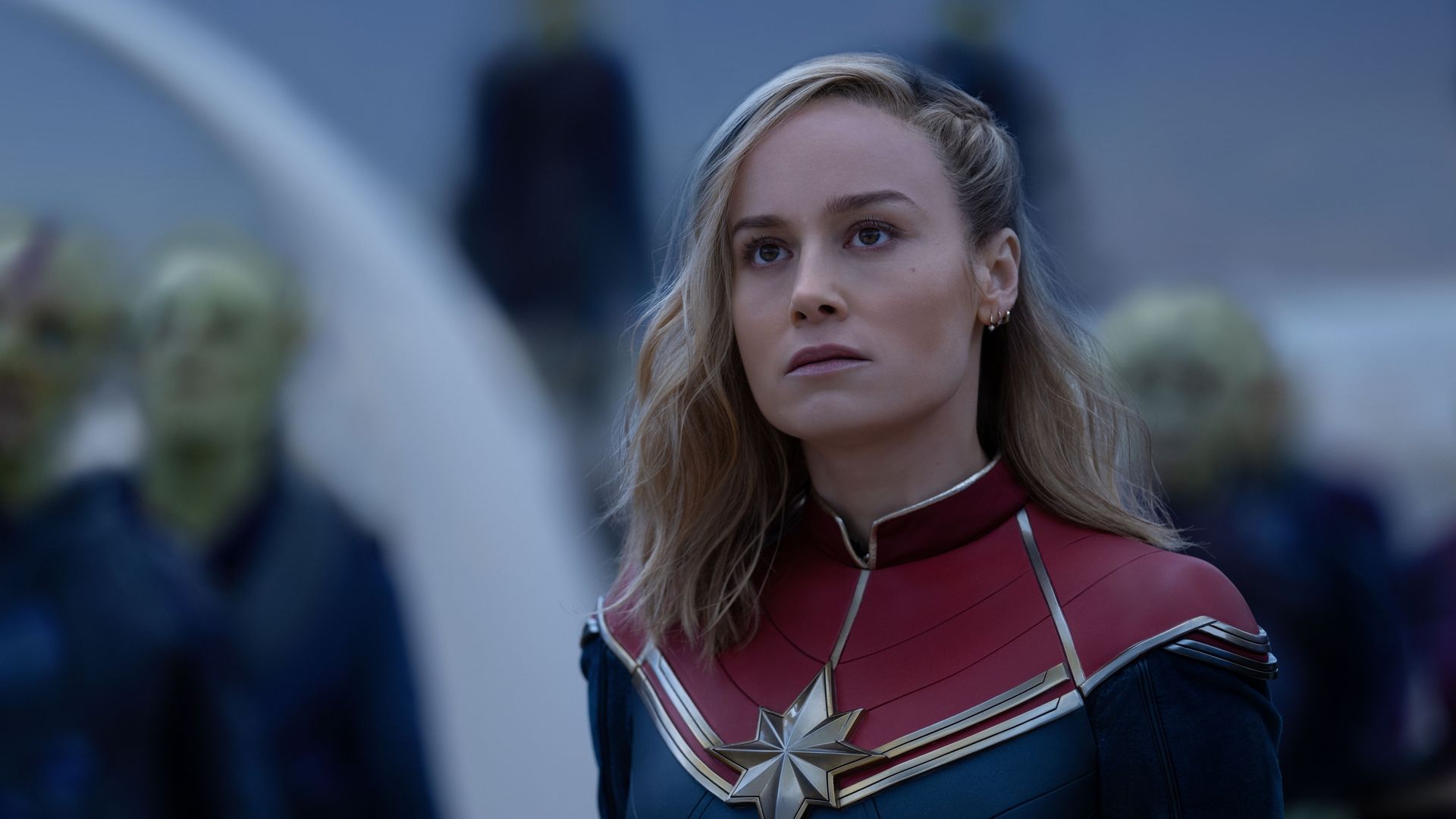 Disney's latest superhero flick, "The Marvels," brought in around $47 million at the domestic box office in its weekend debut, according to Comscore — marking the worst domestic weekend debut in Marvel franchise history.
Why it matters: The film's poor performance is yet another sign of super hero and comic book fatigue hitting theater-goers as pressure for profits increases at major entertainment companies.
By the numbers: "The Marvels" reportedly cost $220 million to produce and another $100 million to market, but it didn't come close to hitting initial projections.
The movie was initially expected to bring in roughly $80 million domestically, nearly double its actual domestic debut.
It brought in just $63 million internationally, bringing its worldwide gross sales to $110 million in its first weekend.
Yes, but: Film stars were unable to promote the movie until it was essentially ready to debut.
Between the lines: Marvel movies were once seen as Disney's theatrical silver bullet. But the franchise has struggled to maintain the extraordinary momentum it had prior to the pandemic.
"Avengers: Endgame," which debuted in 2019, is still the highest-grossing Marvel movie of all time.
While there have been a few post-pandemic hits, such as 2022's "Doctor Strange in the Multiverse of Madness" and "Black Panther: Wakanda Forever," there have also been expensive under-performers.
Marvel's latest Ant-Man sequel, for example, crashed at the box office this Spring after what seemed like a promising debut.
Between the lines: The franchise fatigue has also hit Warner Bros. Discovery's theatrical presentations of DC Comics.
Yes, but: There are still a few super hero franchises that have proven to be routine successes, including "Avengers," "Spider Man" and "Batman."
Marvel's "Guardians of the Galaxy Vol. 3" also had a solid debut this Spring.
The big picture: Overall, strike-driven film delays and disappointing box office results for several super hero and comic franchises have caused the amount of U.S. box office revenues for action films to crater this year compared to last.
Go deeper