Bloomberg Industry Group to shutter K Street office amid layoffs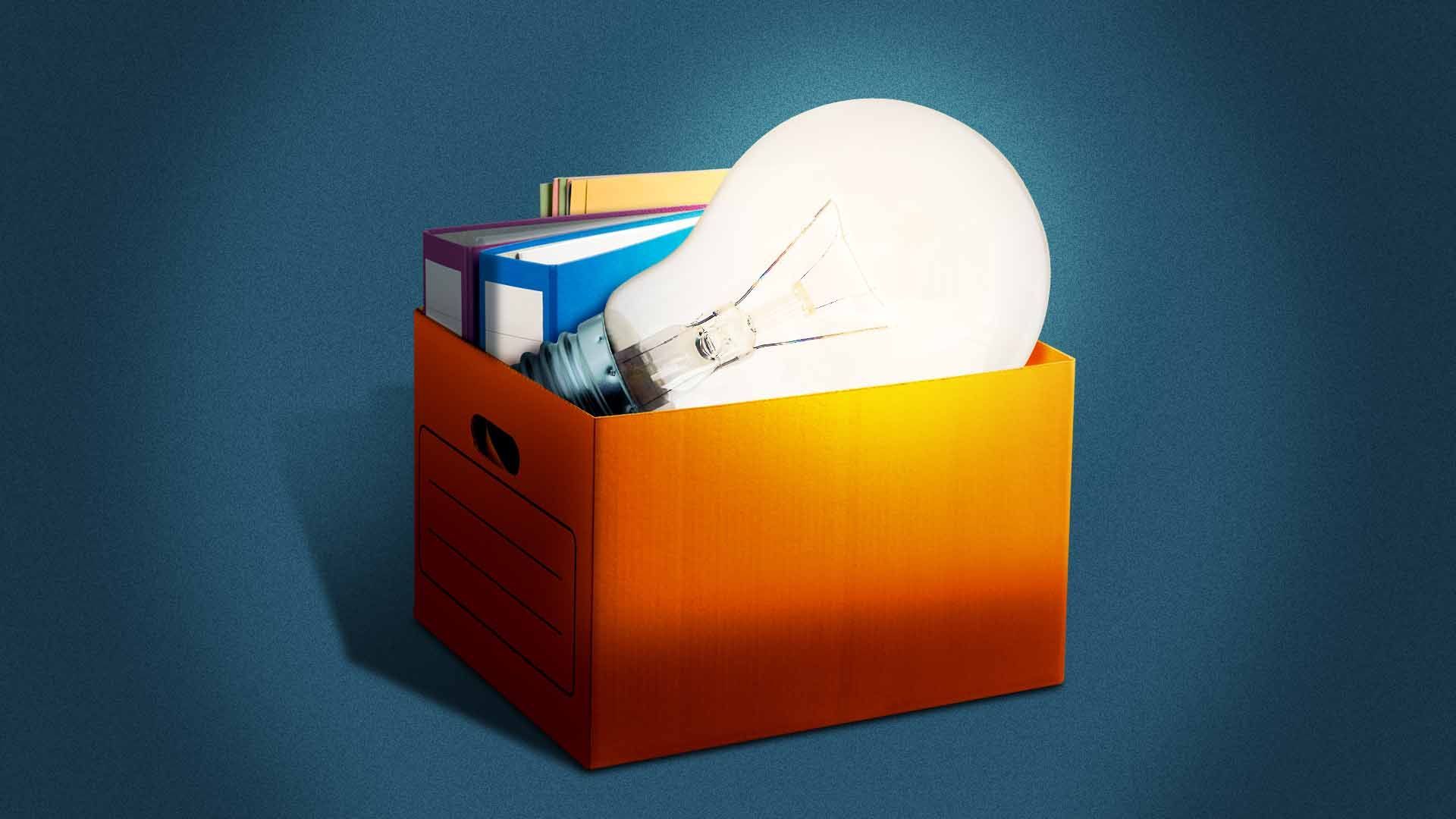 Bloomberg Industry Group, an affiliate of Bloomberg L.P. that produces content for regulatory professionals, has laid off at least 14 employees, Axios has learned. It also plans to shutter its K Street office in downtown Washington D.C. where many of those employees worked.
Why it matters: The layoffs reflect broader challenges within the media industry. Just last week, G/O Media, Vice Media and Condé Nast all announced staff cuts.
Details: A Bloomberg Industry Group spokesperson said the layoffs affected "approximately one percent" of the 1,400-person company, but multiple sources told Axios the final number is likely to be higher than 14.
Of those impacted, eight were union staffers, said Rebecca Rainey, chair of the Guild at Bloomberg Industry Group. Research analysts, engineers and data visualization specialists within the union were part of the cuts.
Union members that were impacted by the cuts will receive "a minimum severance payout under a collective bargaining agreement negotiated by union members and we'll continue to assist them as needed," Rainey said.
What they're saying: A spokesperson for Bloomberg Industry Group attributed the cuts to consolidation.
"Last week, we announced the consolidation of Bloomberg Government's sales and product teams, which impacted approximately one percent of our company," a Bloomberg Industry Group spokesperson said.
"At the same time, we announced that we'd be bringing together our businesses at our Arlington headquarters, with employees from K Street transitioning to newly built out space in spring 2024," they added.
Be smart: The layoffs came amid a contract negotiation between the union and management over the company's return-to-the-office policies, which have been a point of contention for months.
The guild staged a demonstration last year to protest what they described as difficulties in negotiations with management over wages and telework.
Employees of Bloomberg Government, a division of Bloomberg Industry Group, primarily worked out of the K Street office.
Zoom in: Rainey condemned management for its "callous approach to colleagues on their way out the door," including shutting off laptop access for remote employees during termination meetings.
Eastright said in his memo that "a majority of those impacted have already applied for open positions, and everyone is eligible to apply for more than 50 open roles we have across the country."
Rainey contested that, saying, "Members of the Guild who were impacted by these layoffs certainly haven't had the opportunity to reapply for work."
Catch up quick: Bloomberg Industry Group was born out of a 2011 acquisition by Bloomberg L.P. of a professional services and research group called BNA.
Bloomberg changed the name to Bloomberg Industry Group in 2019.
Today, the group houses several professional services divisions, including Bloomberg Law, Bloomberg Tax & Accounting and Bloomberg Government.
The big picture: The layoffs follow cuts impacting fewer than 20 editorial staffers at Bloomberg News in October.
Bloomberg Industry Group and Bloomberg News are both part of Bloomberg L.P., the data services company founded by former New York mayor Michael Bloomberg.
Unlike Bloomberg Industry Group, Bloomberg News is not unionized. The Guild at Bloomberg Industry Group represents about 450 editorial, tech and business staffers.
Go deeper