Condé Nast to lay off 5% of staff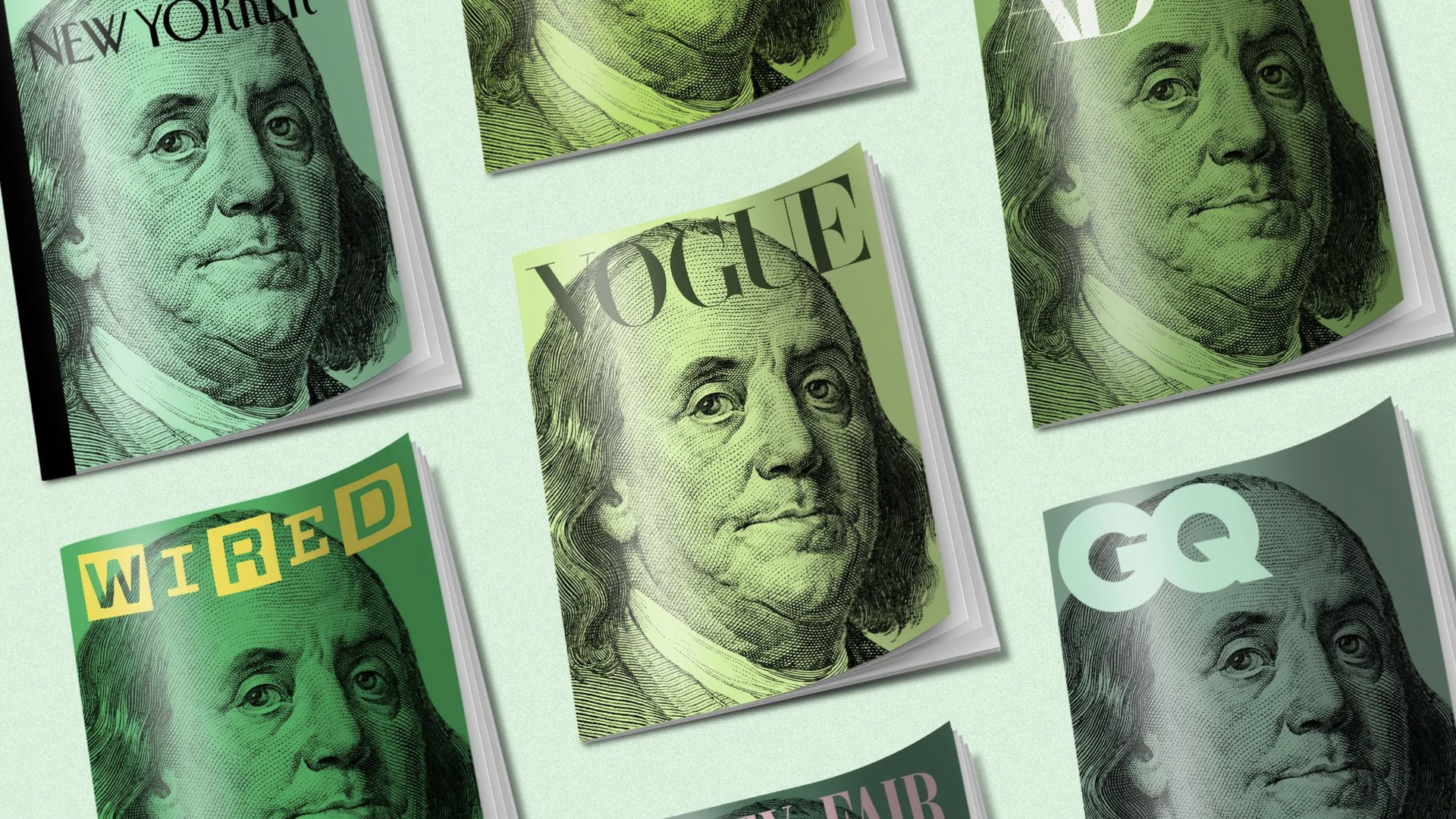 Condé Nast, the parent company to titles such as Wired, Vogue, GQ and Vanity Fair, will lay off approximately 5% of its staff, CEO Roger Lynch told employees in a memo Wednesday.
Why it matters: The cuts, which will mostly impact staffers working on digital video, reflect fast-moving changes in the digital video industry.
More social networks have leaned in to short-form, vertical video that's distributed through TikTok-like algorithms, which don't prioritize content from publishers. That trend has forced most publishers and creators to reimagine their video production models.
Details: In the note, Lynch acknowledged that shift, saying that while new short-form video formats are fueling audience growth, they "haven't found monetization models yet" for publishers.
Lynch said he expects the company to exceed 20 billion views this year on social media videos, exceeding expectations.
The company will also implement other cost-cutting measures, such as real estate/office space savings, closing open roles and "re-phasing certain long-term projects across the business," Lynch wrote.
Be smart: After years of losing money in the digital era, Condé Nast finally began to turn a profit in 2021.
But earlier this year Lynch said the firm, which brings in less than $2 billion in revenue annually, is prioritizing reinvesting in its business over driving huge margins.
Condé Nast is owned by Advance, a private, family-held business.
The big picture: Under Lynch's leadership over the past few years, Condé Nast has been pushing to streamline its brands globally, making them better equipped to explore revenue streams outside of advertising and print subscriptions, like e-commerce and events.
Part of that shift has included restructuring the firm's leadership teams to prioritize content creation and journalism across its flagship brands.
What to watch: To hedge against the volatility from social platforms that have changed their video strategies, and the uncertainty around search traffic referrals in the AI era, Lynch said in his note to staff Wednesday that the company will lean into areas where it has more control over its audience relationships, like e-commerce and subscriptions.
"Over the next five years we plan to double consumer revenue," he said.
Go deeper