Pope Francis calls for Israel-Hamas ceasefire, more Palestinian aid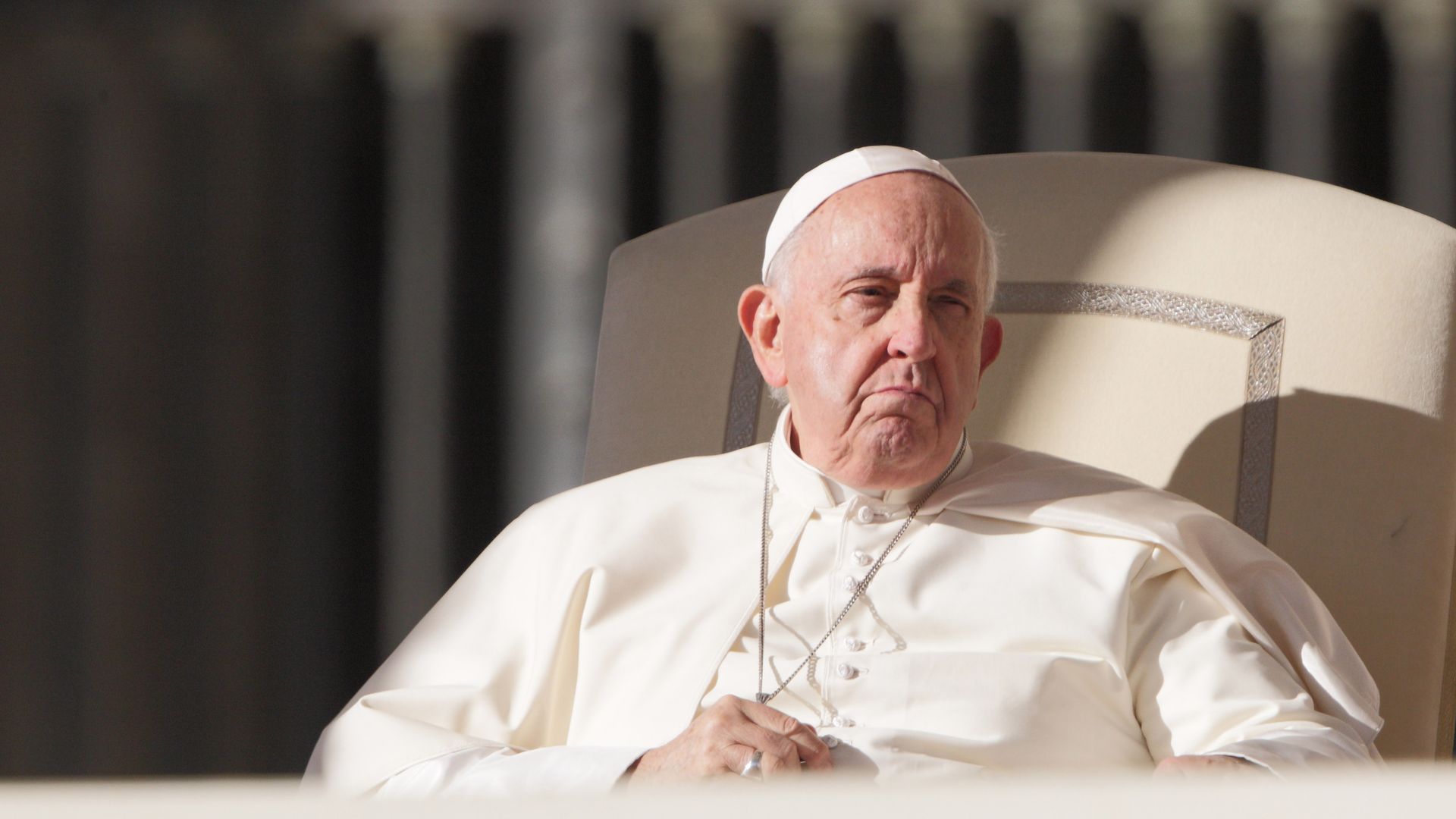 Pope Francis on Sunday reiterated his calls for a ceasefire in the Israel-Hamas war and more humanitarian aid to Gaza.
Why it matters: Francis' continued calls for peace and that the hostages be freed come as the war enters its 36th day.
What he's saying: "I am close to all those who are suffering, Palestinians and Israelis. I embrace them in this dark moment, and I pray for them a lot," Francis said after his Angelus prayers at St. Peter's Square on Sunday.
"May the weapons be stopped: they will never lead to peace, and may the conflict not widen! Enough! Enough, brothers!" Francis said.
Francis asked that "far more humanitarian aid be allowed to reach that stricken population" and called for the hostages to be freed.
"Every human being is sacred, is precious in the eyes of God, and has the right to live in peace," Francis told the crowd.
"Let us not lose hope: let us pray and work tirelessly so that the sense of humanity may prevail over hardness of heart," he said.
Zoom out: As of Friday, more than 11,000 Palestinians in Gaza have been killed amid Israel's heavy bombardment and ground operation, according to the Ministry of Health in Hamas-run Gaza.
About 1,200 people in Israel were killed in Hamas' Oct. 7 terrorist attack, according to Israeli officials.
Go deeper