Transgender people can be baptized, Vatican says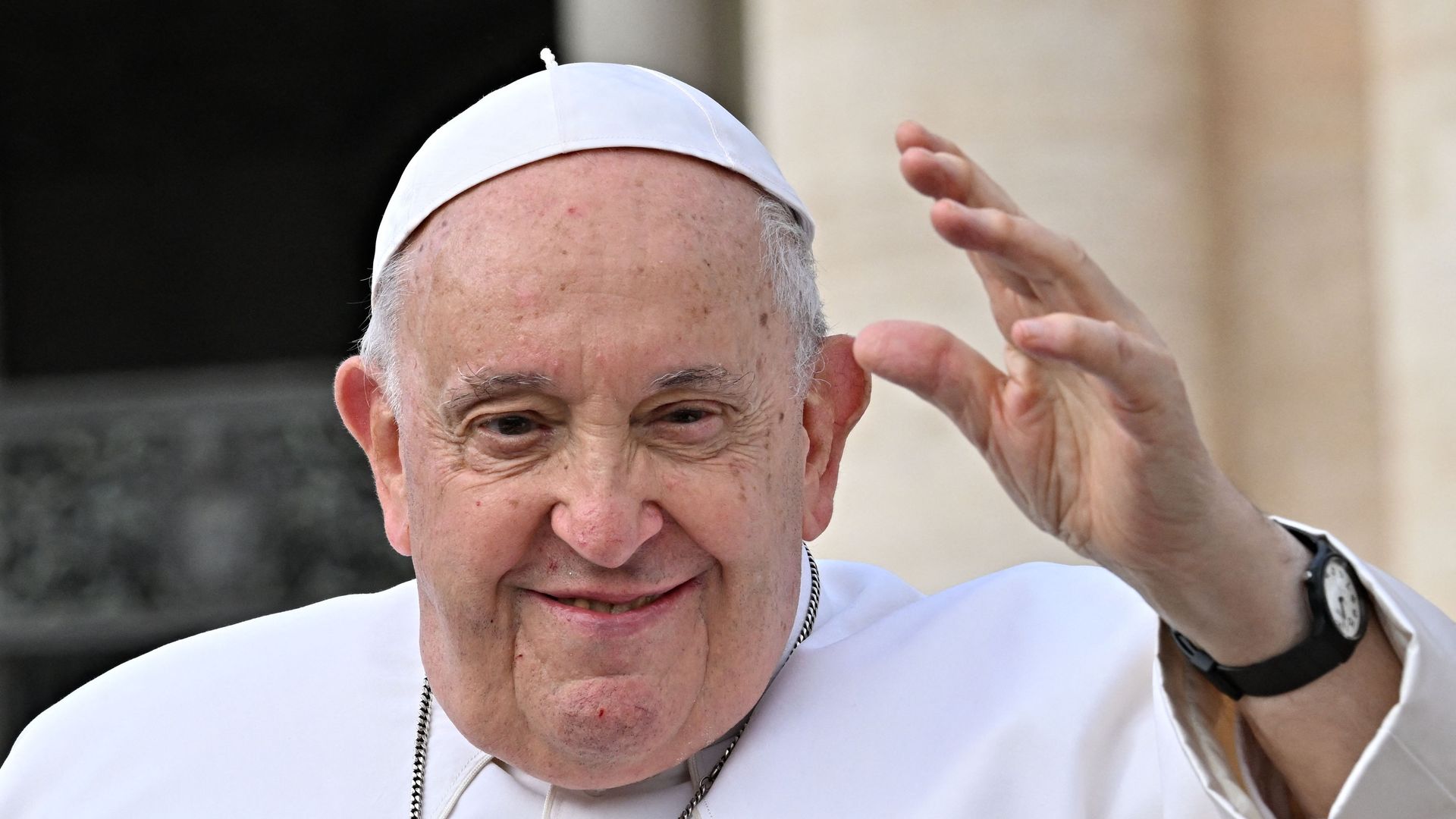 Transgender people can be baptized in the Catholic Church and serve as godparents, per an official Vatican document published Wednesday.
Why it matters: The decision builds on Pope Francis' support for LGBTQ+ people, who have faced marginalization from the church — though the pope has previously approved a Vatican doctrine that Catholic priests cannot bless same-sex unions because God "does not and cannot bless sin."
Details: Francis approved the document on transgender people on Oct. 31, which the Vatican's doctrinal office had written in response to six questions from a bishop in Brazil.
Transgender people can serve as godparents at baptisms, be baptized themselves and serve as witnesses at weddings, according to the document.
A person in a same-sex relationship can also serve as a witness in a wedding, per Vatican officials.
Of note: Answers from the Vatican were vague regarding whether same-sex couples could hold a baptism for a child who had been adopted or was born via surrogacy.
Zoom out: The decision follows shortly after the pope showed an openness to blessing same-sex unions in the church.
Francis said earlier this summer that the church was "open to everyone," per Reuters, though he specified that this welcoming stood within the Catholic Church's rules.
Go deeper: Pope Francis will attend COP28
Go deeper