Pope Francis praises priest's work with LGBTQ Catholics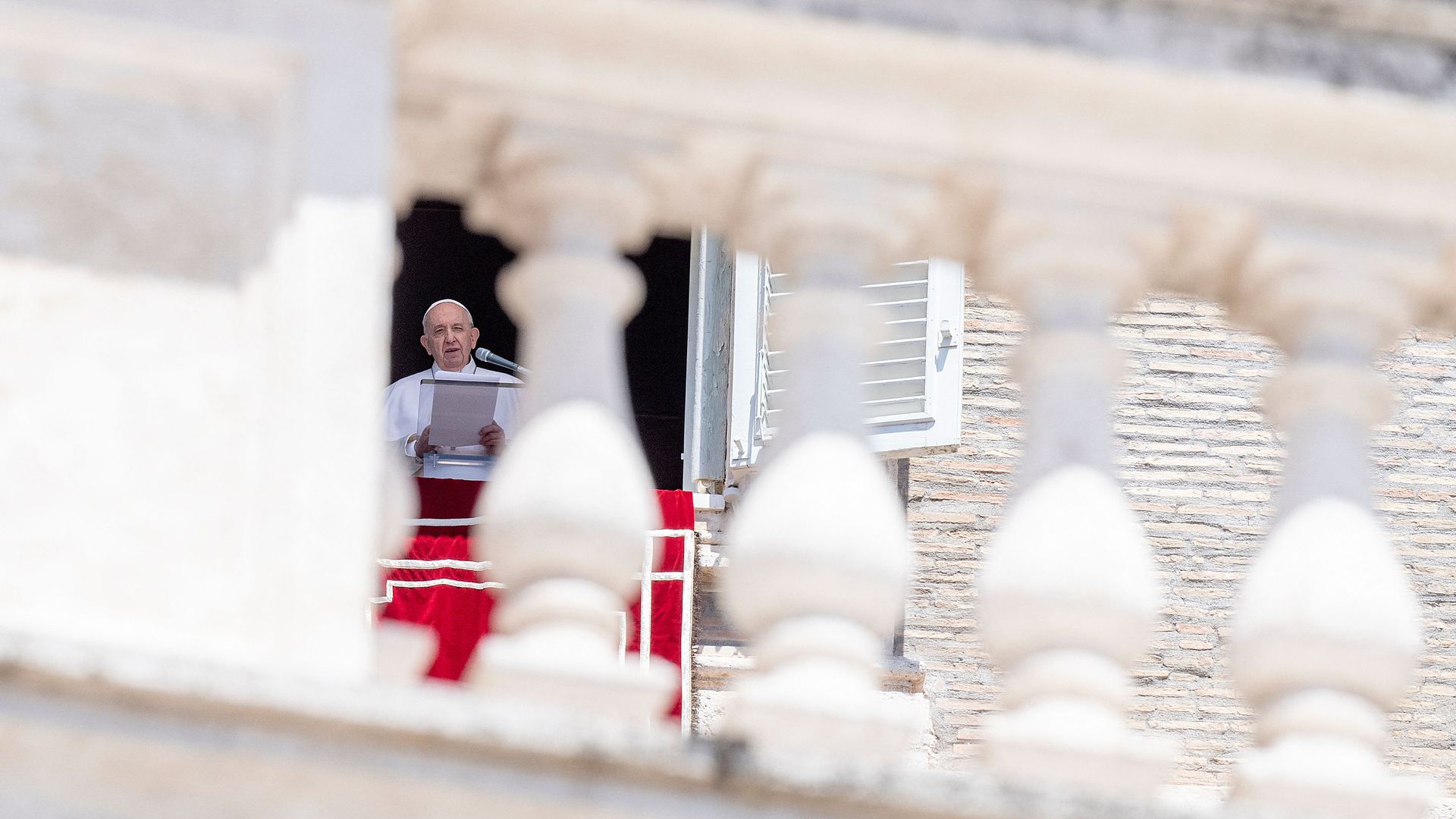 A Jesuit priest who ministers to LGBTQ Catholics tweeted a letter from Pope Francis praising his work on Sunday.
Why it matters: The letter was delivered the same week the Vatican protested a proposed Italian law that would criminalize hate speech against the LGBTQ community, continuing a pattern of mixed signals from the Church.
Context: Francis has expressed support for the LGBTQ community over the years. Last October, he made news when his endorsement of same-sex civil unions was made public through a documentary.
What they're saying: Francis' letter, which is written in Spanish and dated June 21, is a response to Father James Martin, who had sent a communique referencing the Outreach LGBTQ Ministry Conference.
"I want to thank you for your pastoral zeal and your ability to be close to people, with the closeness that Jesus had, and which reflects the closeness of God," the Pope wrote, according to a translation of the letter posted on Martin's Twitter.
"Our Heavenly Father comes close with love to each one of his children, each and everyone. His heart is open to each and everyone," the letter continues. "You are a priest for all men and women, just as God is a Father for all men and women."
He added that he will pray for Martin's "flock" to grow.
"A growing dissonance has developed between his inclusive language and the church's actions," the New York Times writes.
"The result is confusion and frustration among some of the pope's liberal supporters who wonder whether the 84-year-old Argentine remains committed to a more tolerant church and is simply struggling to grasp the rapidly shifting contours of a difficult issue, or is really a social conservative trying to please everyone."
"What is clear is that the new note will serve as fresh fodder in a battle within the church," the Times writes.
Be smart: The Pope "does want to foster an environment of inclusion for them in the church, but often the Vatican teaching and official policy doesn't line up with the pope's personal message," National Catholic Reporter correspondent Christopher White told Axios' Niala Boodhoo in March.
The big picture: The majority of American Catholics have backed same-sex marriage since 2011, per Gallup.
Go deeper: The Vatican's decree on same-sex unions
Go deeper