Venture capitalists hail AI wave: "Dream of democratization" is here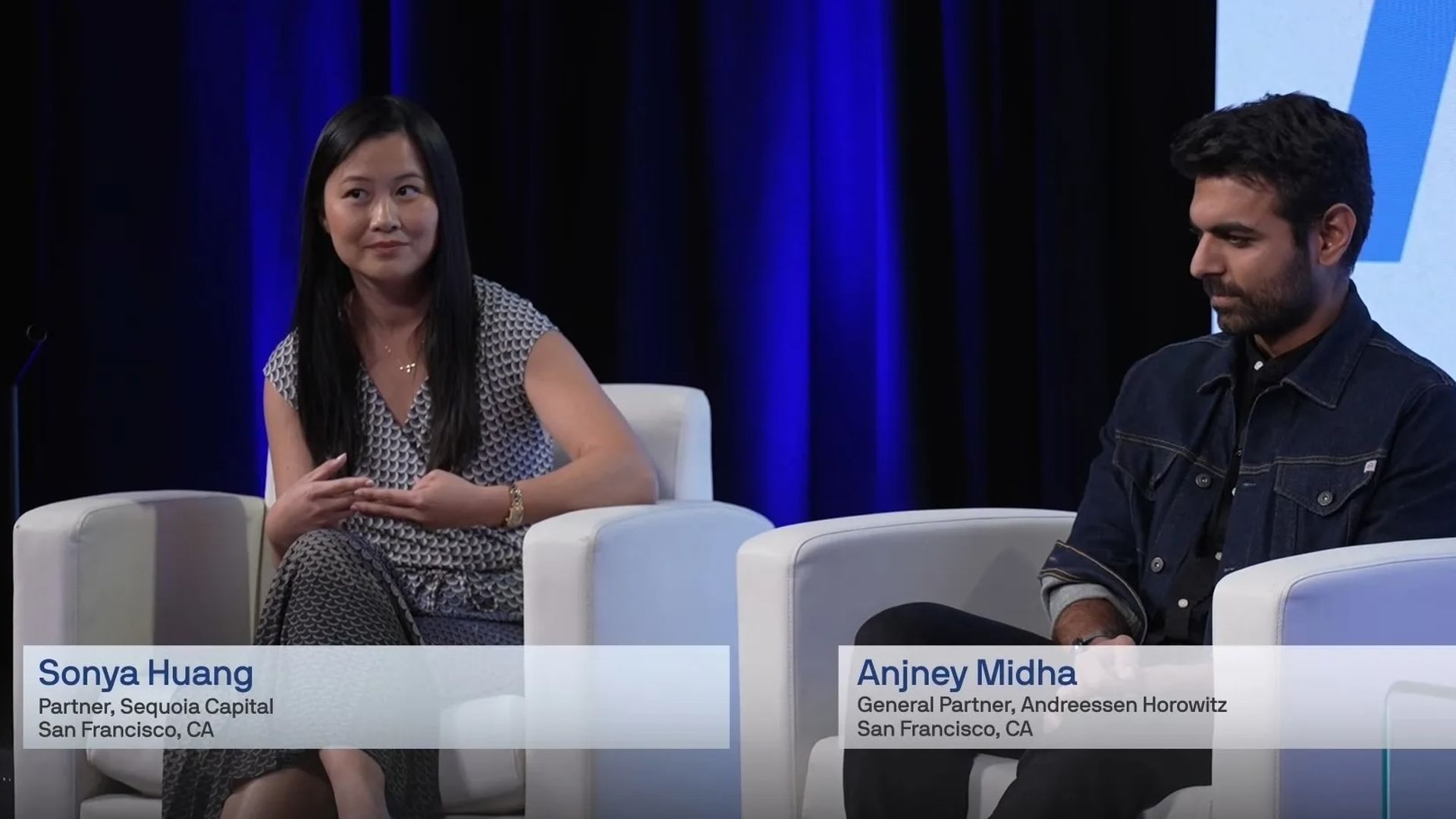 Relentless chatter about artificial intelligence is more than mere hype, two top Silicon Valley investors told Axios' AI+ Summit in San Francisco Wednesday, insisting that this time really is different.
Driving the news: Anjney Midha, a general partner at Andreessen Horowitz, and Sonya Huang, a general partner at Sequoia Capital, explained to Axios' Kia Kokalitcheva that a confluence of factors have made generative AI's current moment possible — and there's a "big difference" between now and the false dawns of the past.
With OpenAI's ChatGPT and Elon Musk's competitor Grok AI leading the charge, Midha cited an "alchemy" driving innovation and a breathtaking pace of change.
Why it matters: Although in its infancy, the AI revolution has already burrowed its way into virtually every industry. Rapid technological developments are raising both excitement and alarm, with business leaders and policymakers moving quickly to influence AI development.
What they're saying: Huang said the generative AI wave has been "decades in the making," with cloud computing, mobile technology, and other tech has created the "necessary conditions" for a transformational moment.
"I think the specific thing that happens is that everyone has always talked about democratizing AI development, that was always a theory because if you grab one of these models you actually have to train them yourselves and there were only so many people capable of training models," she said.
"Now that you can access a GPT …just as an API, you've actually democratized AI development for developers, and so now the dream of democratizing AI is finally here."
Zoom out: AI is now driving billions of dollars worth of investment, and triggering a war for talent that's spilling over into other sectors.
Go deeper