Justine Bateman says generative AI has no place in entertainment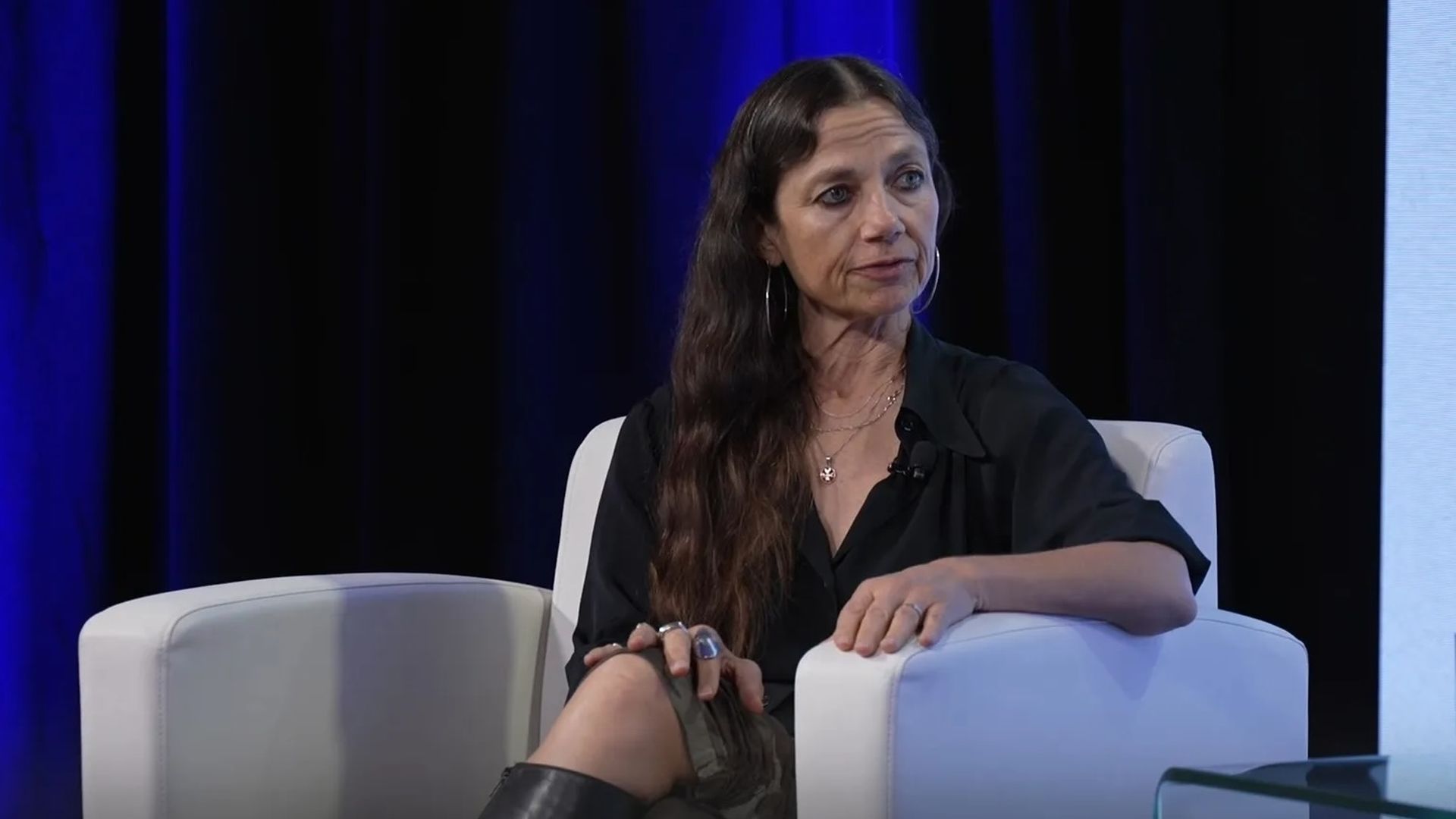 Justine Bateman — the actor, filmmaker and author who is adviser on AI to SAG-AFTRA, the motion picture performers' union — told Axios' Ina Fried that AI is "not about solving problems for people. It's about money. It's about greed."
Driving the news: Speaking at Axios' AI+ Summit in San Francisco, Bateman drew a clear line on the use of generative AI in Hollywood, where SAG-AFTRA has been on strike since July, in part over disputes over AI-related rights.
Shortly after this story was published, SAG-AFTRA announced a tentative settlement with movie studios to end the strike.
The announcement came after talks reportedly broke down earlier this week over the topic of AI.
What they're saying: "No generative AI in the entertainment industry, period," Bateman said. "We do not have a problem in the entertainment industry of not enough people... All it does is solve the problem for streaming and studio CEOs who want wider profit margins."
About reporting on SAG-AFTRA going back and forth with the studios, Bateman said the talks were like "negotiating with a cannibal about how your feet are gonna be cut off."
Between the lines: Actors do not want to go back and forth with the Alliance of Motion Picture and Television Producers on how much "replacement tech" studios are permitted to use, Bateman said.
AI should only be used to replaced real actors in severe cases where a stunt double's life would be in danger, she said.
"You're never going to get it back if you don't take a stand right now," she said.
Details: Bateman said dead people should not be depicted by generative AI unless with explicit permission from an estate; human actors must play humans on screen; and consent and compensation for digital doubles are a must.
Bateman pushed back on the idea that generative AI could help creative professionals with ideas and inspiration, and questioned the motives of executives pushing for its use, saying it solved no existing issue in Hollywood.
"Technology should solve a problem," she said. AI is "labor replacement, not a tool for filmmakers."
Editor's note: This story has been updated with news of the SAG-AFTRA settlement.
Go deeper