Jill Stein launches 2024 presidential bid as Green Party candidate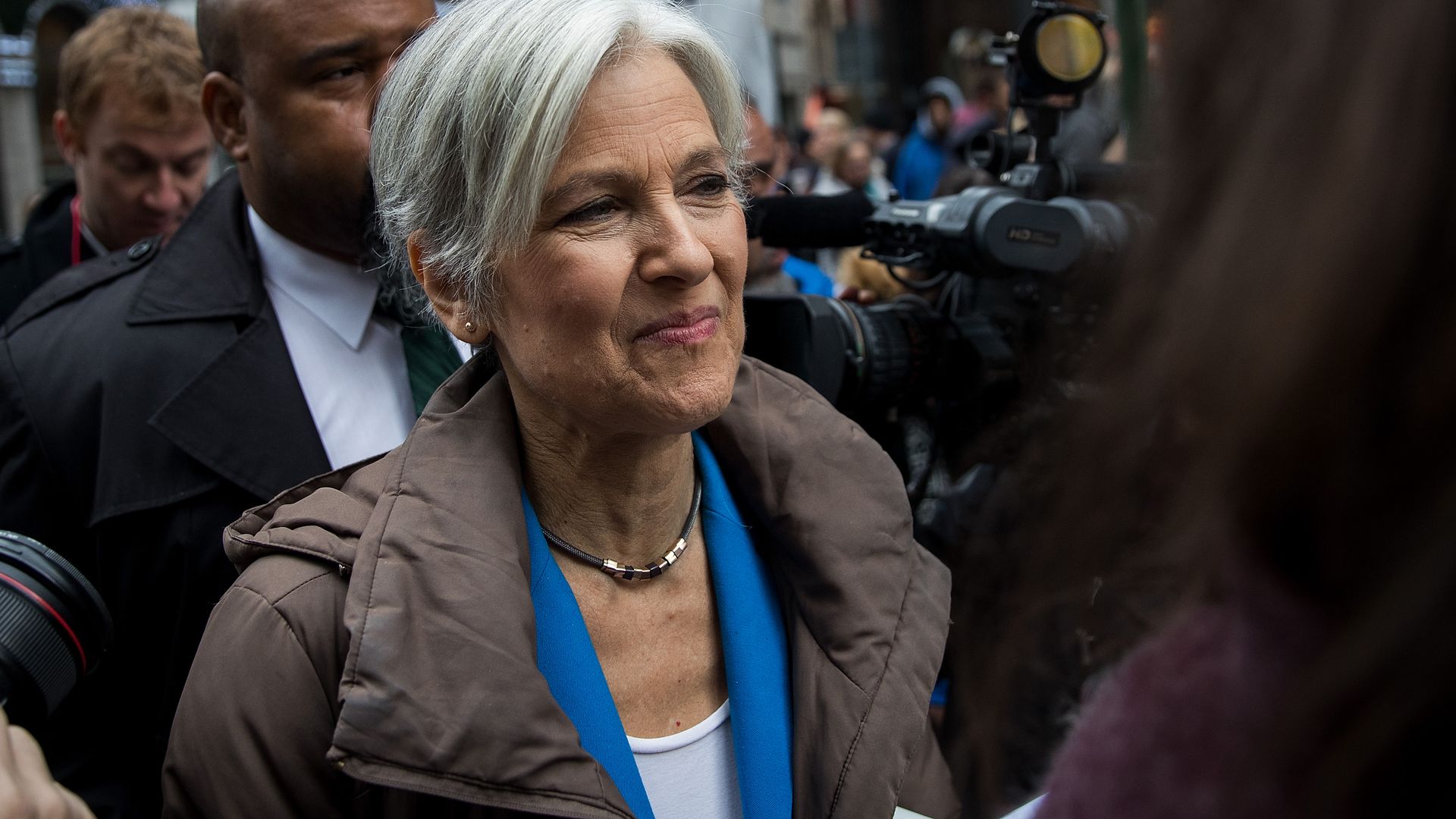 Jill Stein announced Thursday that she is running for president in 2024 as a Green Party candidate.
Why it matters: Her candidacy is likely to add to mounting concerns that outside candidates may siphon votes in 2024 from President Biden or former President Trump if they meet in a rematch.
Robert F. Kennedy Jr. and Cornel West have both launched independent presidential bids, and the centrist No Labels organization may be inching closer to putting forward a third-party candidate.
Between the lines: Democrats have accused Stein, who also launched a presidential bid in 2016, of costing the party key battleground states and contributing to Hillary Clinton's loss against former President Trump.
She has rejected the "spoiler" label.
Libertarian nominee Gary Johnson faced similar criticism.
Driving the news: "The political system is broken," Stein said in a video on X announcing her bid.
"The bipartisan establishment has failed us, and we need a party that serves the people," she said.
Zoom out: Most voters would prefer an alternative to a likely Biden-Trump rematch in 2024.
Stein told the Associated Press last month: "The American people have been hungry for options."
"What we're seeing is a voter rebellion. It's been a long time coming," she added.
Go deeper: Hogan drops new ad as he weighs third-party bid for president
Go deeper