Envelopes possibly laced with fentanyl sent to election offices in 5 states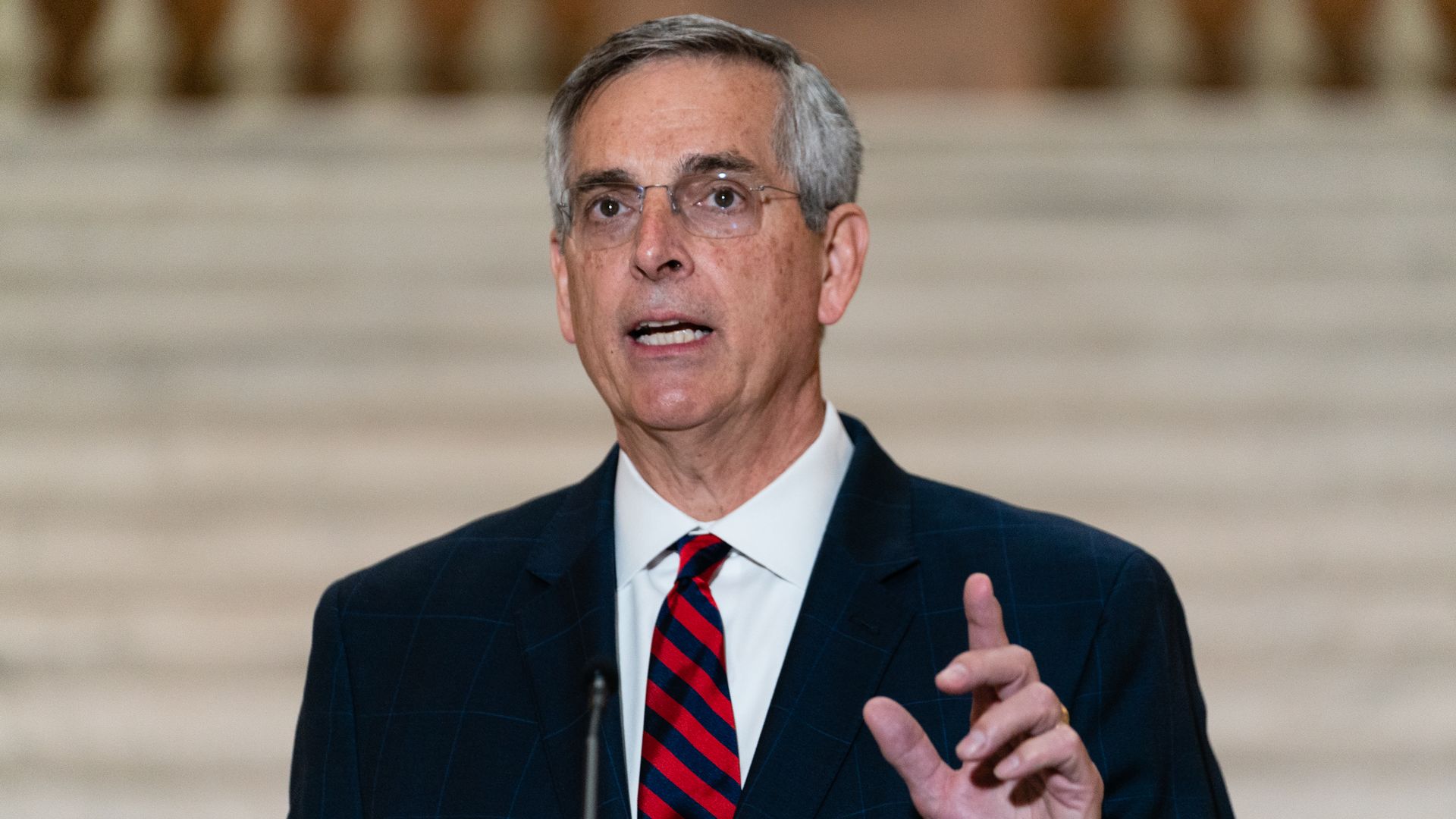 The FBI and U.S. Postal Inspection Service are investigating suspicious envelopes, including some laced with fentanyl, sent to election offices in Georgia, Nevada, California, Oregon and Washington this week, AP reports.
Why it matters: Election officials in Georgia, Nevada and other presidential battleground states that determined the outcome of the 2020 election have experienced a major surge in threats, according to the Department of Justice.
Driving the news: The FBI and Postal Inspection Service told election officials in a statement Thursday that at least four envelopes contained fentanyl, a potent synthetic opioid drug, according to AP.
Some of the envelopes were intercepted before they arrived, while others delayed the counting of ballots for local elections.
Four county election offices in Washington state were evacuated on Wednesday after workers received envelopes containing "unknown powdery substances," per the secretary of state's office. Two of the letters were positive for fentanyl.
Zoom in: Georgia Secretary of State Brad Raffensperger told reporters Thursday that he believes the ultimate intent behind the envelopes was to scare election workers, calling the move an act of "domestic terrorism."
At least one envelope containing a suspicious substance was addressed to the Fulton County election office.
The county's district attorney is pursuing a case against former President Trump and a handful of others for alleged efforts to overturn the state's 2020 presidential election results.
Details: Raffensperger, who refused to overturn the state's 2020 election results, told reporters Thursday that an envelope "was traveling in the mail headed towards Fulton County."
He said the envelope was positive for fentanyl, but a spokesperson in his office clarified that they were unsure as of Thursday because the envelope had not yet been tested.
Raffensperger said election officials are being equipped with Narcan and are receiving training on how to use the opioid overdose treatment in case it's needed.
Go deeper: Alabama man charged with threatening Georgia prosecutor in Trump case
Editor's note: This story has been updated with new developments.
Go deeper