Meta will require political advertisers to disclose AI use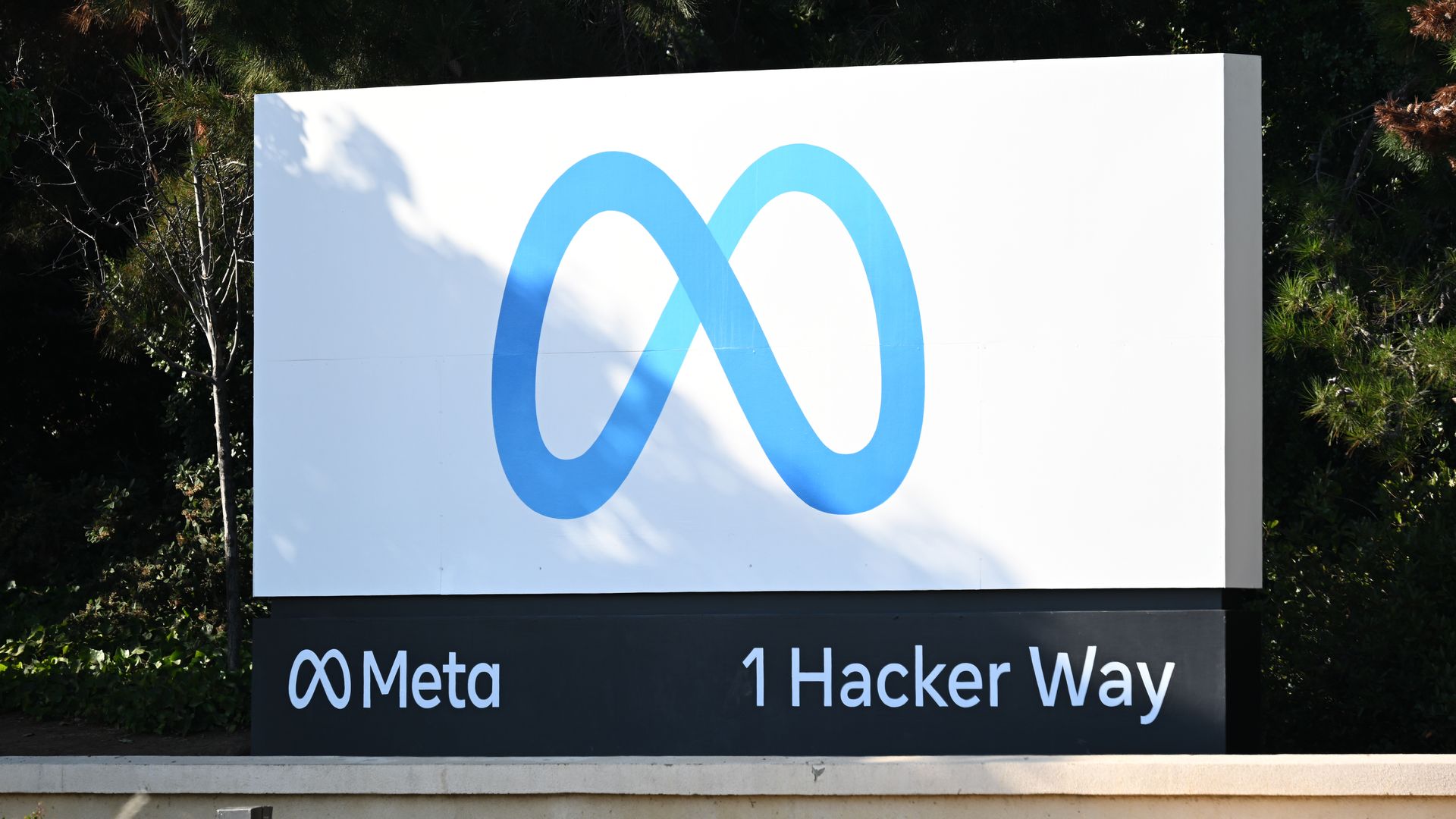 Meta, the parent company of Facebook and Instagram, announced a new policy Wednesday requiring political advertisers to disclose when they have used AI or other digital methods to create their ads.
Why it matters: There has been growing concern among experts about how generative AI might impact elections by contributing to more misinformation.
About half of Americans expect misinformation spread by AI to impact who wins next year's presidential election, according to a recent Axios-Morning Consult AI Poll.
The policy will go into effect next year globally, Meta added.
Advertisers who don't disclose alterations will see their ad rejected, "and repeated failure to disclose may result in penalties," the company added.
State of play: Starting next year, advertisers will need to disclose when a social issue, electoral, or political ad contains a "photorealistic image or video, or realistic sounding audio" that was digitally created or altered, Meta announced in a blog post Wednesday.
Examples of this would be ads that show people saying or doing things they hadn't actually done or said or showing synthetically-created people or events.
Details: Advertisers aren't required to disclose changes that are "inconsequential or immaterial" to the claims or issues raised in the ad, such as adjusting image size or sharpness.
Meta will also add its own additional information to the ad when advertisers reveal its content had been digitally created or altered.
The big picture: The new policy builds on other measures by Meta to improve transparency around ads.
Political advertisers on Meta are currently required to complete an authorization process and include a "paid for by" disclaimer on their ads, per the New York Times.
Google announced a similar policy earlier this year, requiring election advertisers to disclose when ads contain synthetic or altered content.
Go deeper