Meta releases more advanced AI-powered language translator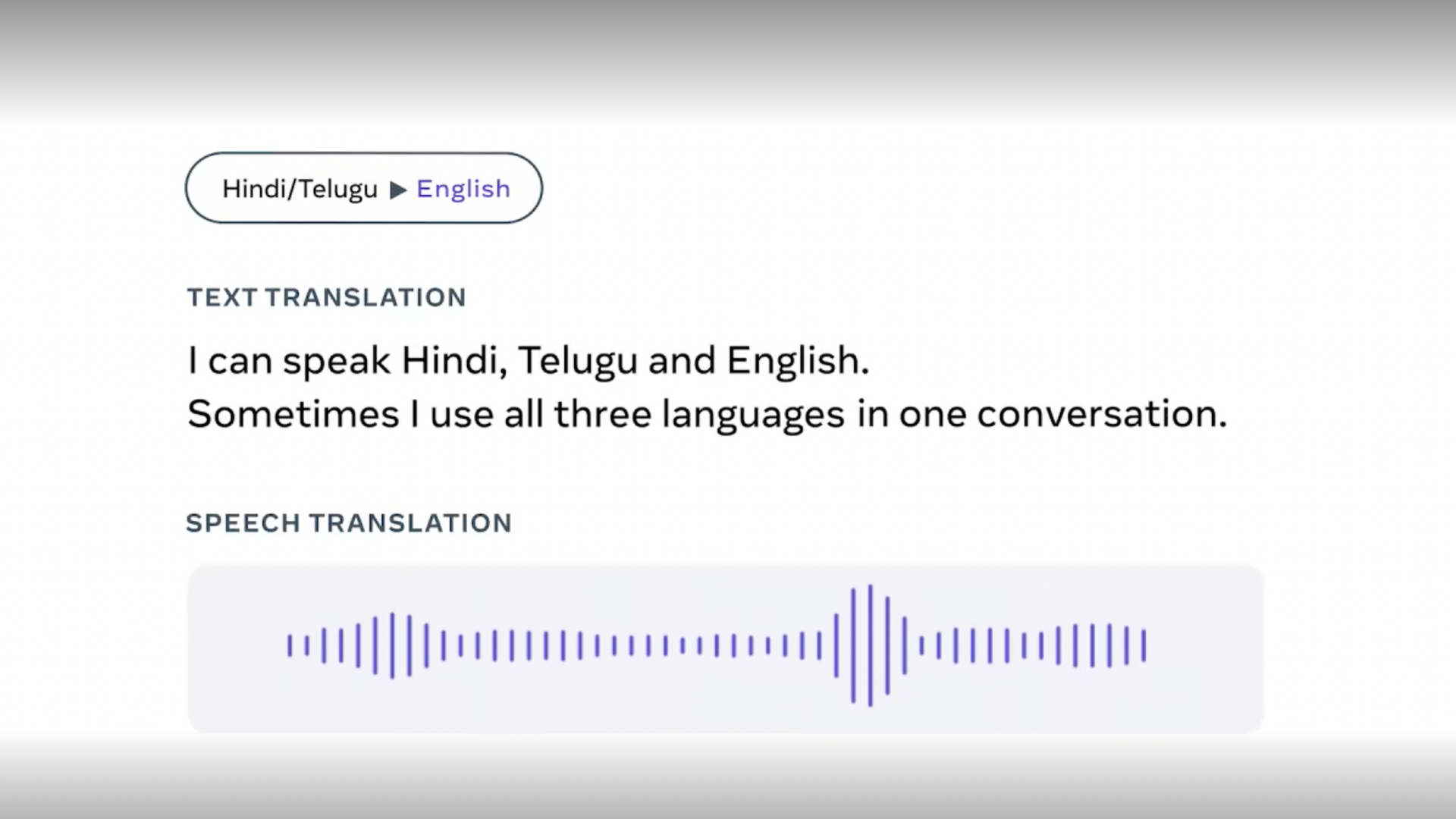 Facebook parent company Meta on Tuesday released an AI-powered translation engine that can more easily translate languages across text and speech.
Why it matters: AI is particularly well suited to language translation, and Meta's newest engine can translate spoken words from one language to another without having to first convert to text behind the scenes, among other advancements.
Details: The engine, known as Seamless M4T, is being released under a Creative Commons license allowing researchers and developers to build upon Meta's work.
By the numbers: Seamless M4T supports:
Speech recognition for nearly 100 languages.
Speech-to-text translation for nearly 100 input and output languages.
Speech-to-speech translation, supporting nearly 100 input languages and 36 output languages.
Text-to-text translation for nearly 100 languages.
Text-to-speech translation, supporting nearly 100 input languages and 35 output languages.
What they're saying: Paco Guzmán, a research scientist manager at Meta, told Axios that a big breakthrough with Seamless M4T is that it doesn't rely on intermediate models to produce results, which allows it to be more nimble.
"It even supports changing languages on the fly," Guzmán said. "This allows [it] to better support populations who naturally mix languages in their day-to-day speech."
The big picture: Google has also done a lot of work in language translation products and research.
Among its latest efforts is AudioPaLM, which combines two language models in an effort to let intonation and other speech characteristics come through even in translation
Flashback: Meta last year released No Language Left Behind, a text-to-text translation engine, followed by its Universal Speech Translator, a speech-to-speech translation system that supported Hokkien, a language without a widely used writing system.
Go deeper