General Motors recalls 950 Cruise driverless vehicles after serious collision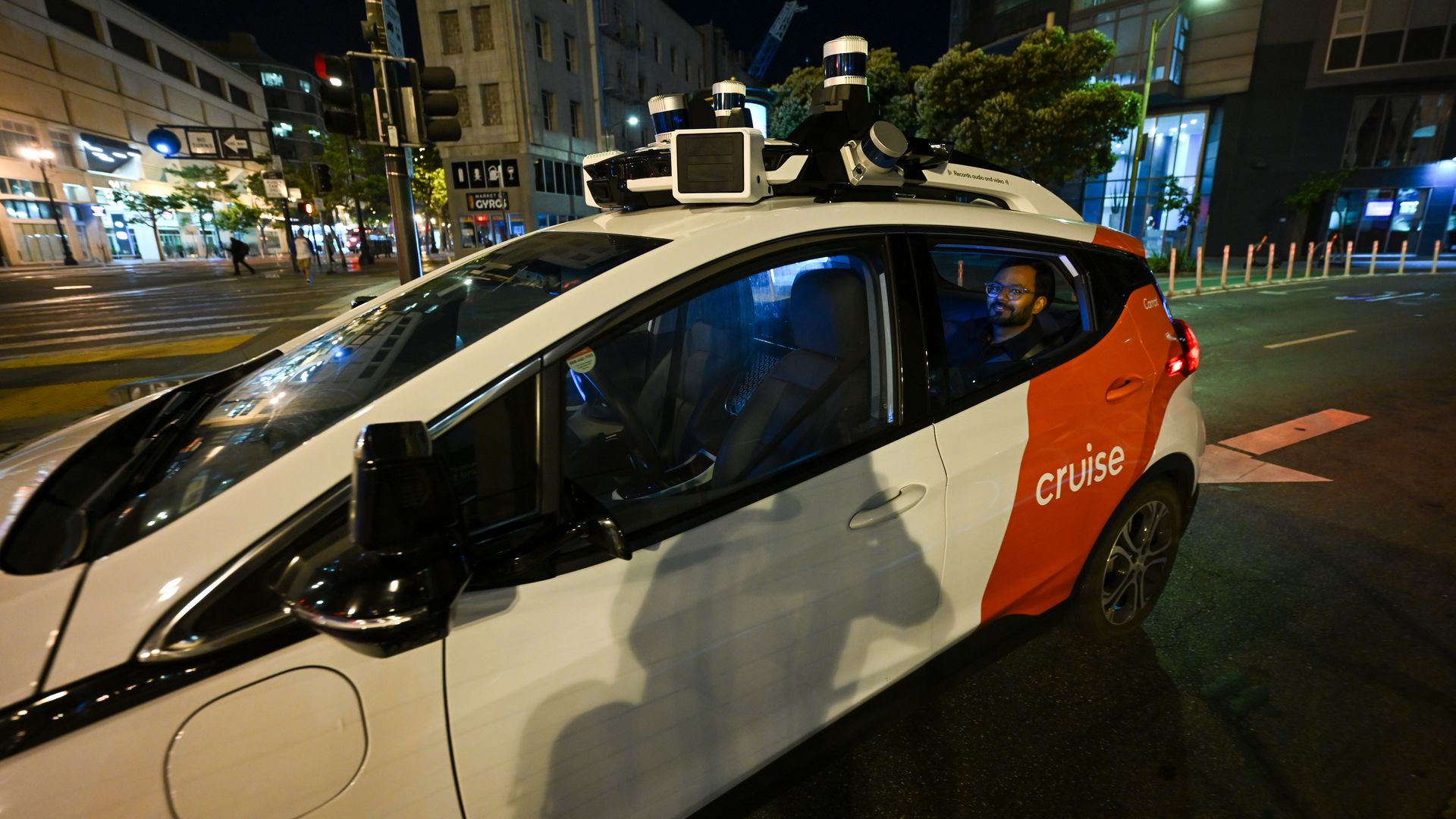 General Motors recalled 950 Cruise driverless vehicles on Wednesday as they've come under scrutiny for crash response and prevention.
Why it matters: The recall comes after the fully autonomous vehicles were banned in San Francisco in October following a pedestrian crash.
The company said it will update collision response software as a result of the crash.
GM will also address situations where the cars inappropriately pull over out of traffic during post-collision responses, rather than remaining stationary.
Context: On Oct. 2, a person was gravely injured in San Francisco after being dragged underneath a Cruise car, according to a report filed with the National Highway Traffic Safety Administration.
Video footage previously viewed by Axios showed the pedestrian in the crosswalk being struck by a human-driven car, then bouncing off that car's windshield into the path of the robotaxi.
In a statement at the time, Cruise said its robotaxi "braked aggressively to minimize the impact" but was unable to stop before rolling over the woman and coming to a halt.
Threat level: A collision with risk of serious injury from the collision detection system could occur every 10 million to 100 million miles of driving, per Cruise.
Prediction is the most challenging component of an autonomous vehicle, which lacks human instincts.
The big picture: General Motors largely funded electric vehicles and autonomy, both of which have now had issues.
The company abandoned its target of producing 400,000 EVs because of slowing demand, manufacturing bottlenecks and profit concerns.
The company said on Wednesday that it is hiring a chief safety officer, who will report directly to the CEO.
An engineering firm will also be conducting a technical root cause analysis of the early October pedestrian crash.
Go deeper: Driverless cars may need to drive more like humans
Go deeper