Russia says it test-fired ICBM from nuclear submarine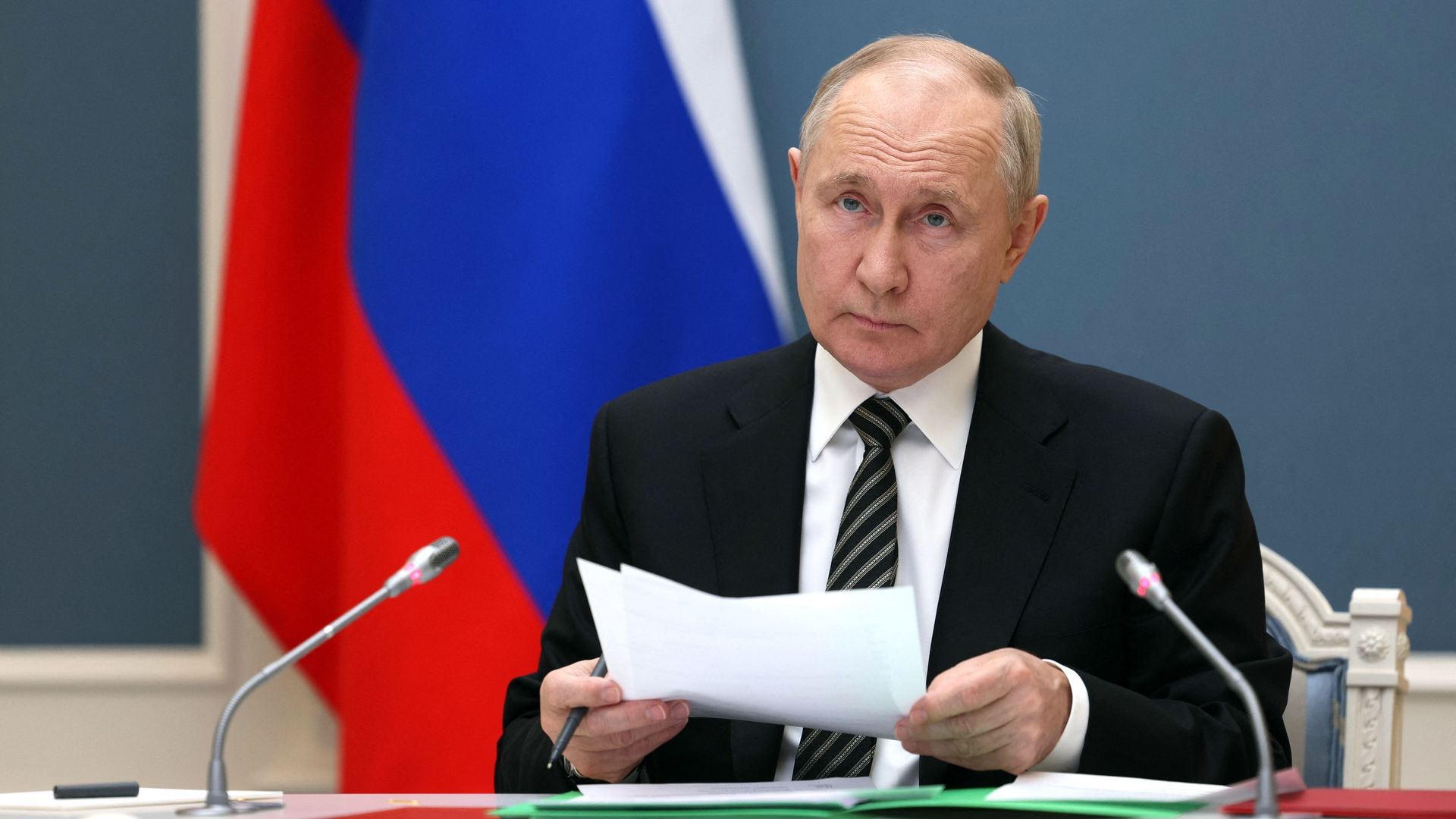 Russia's military successfully tested an intercontinental ballistic missile (ICBM) from its new strategic nuclear submarine, the Imperator Alexander III, the country's defense ministry said Sunday.
Why it matters: The announcement comes three days after Russian leader Vladimir Putin officially revoked the country's ratification of a global ban on nuclear weapons testing amid heightened tensions with the West over his war on Ukraine.
U.S. Secretary of State Tony Blinken said in a statement condemning the withdrawal that the move was part of a "disturbing and misguided effort to heighten nuclear risks and raise tensions as it pursues its illegal war against Ukraine."
Details: The Russian defense ministry said it launched the Bulava missile from an underwater position in the country's northern White Sea, striking a target in the far-eastern region of Kamchatka.
The big picture: Putin has made several veiled nuclear threats since his military launched a full-scare invasion of Ukraine in February 2022, though he later denied he'd use them on the country and said he "only hinted in response to statements made by Western leaders."
Go deeper