Trump appointee sentenced to nearly 6 years in prison for Jan. 6 attack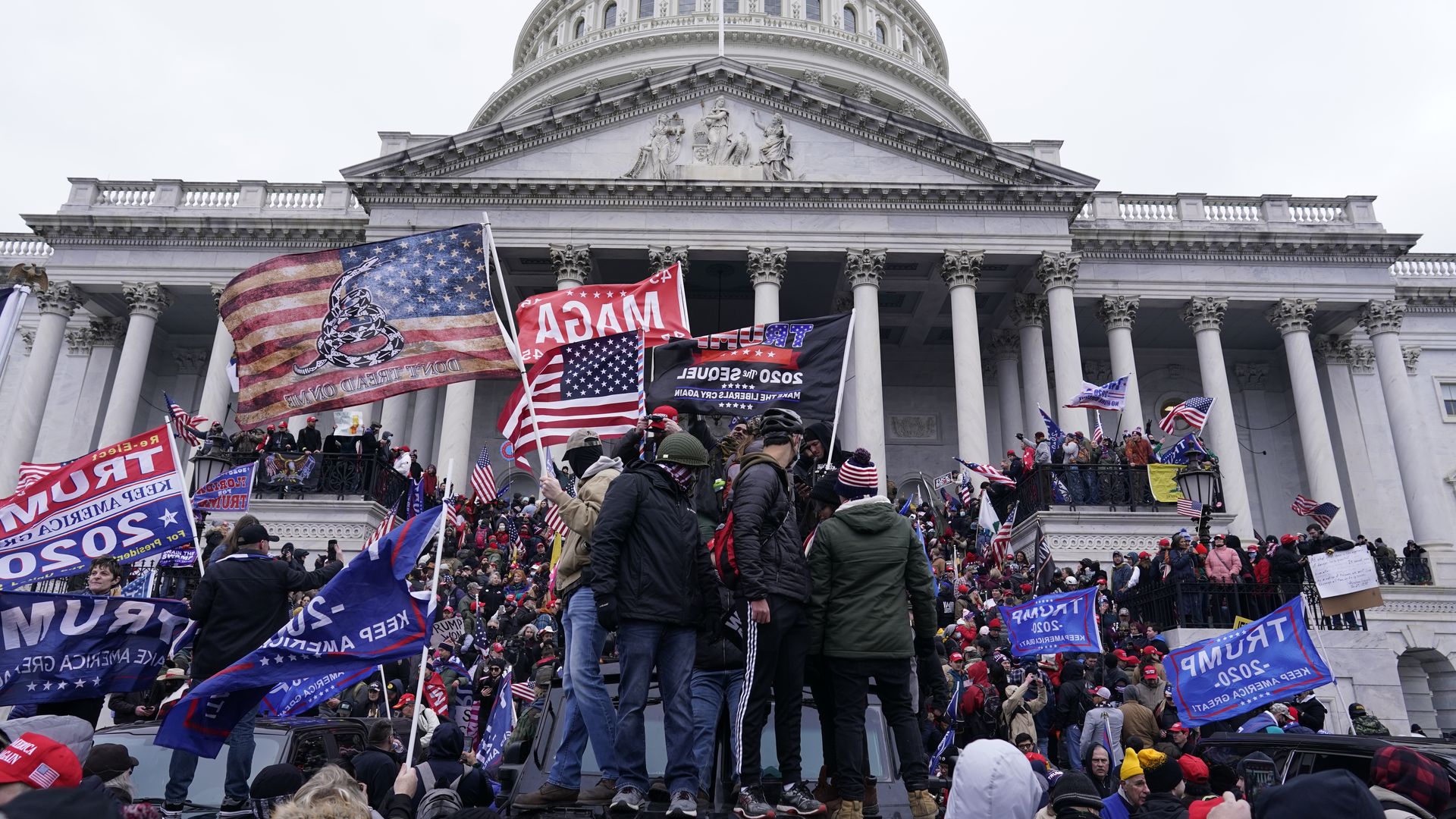 A former Trump-appointed State Department official and his co-defendant were each sentenced Friday to several years in prison for assaulting police during the Jan. 6 riot at the Capitol, according to the Department of Justice.
Driving the news: Federico Klein, who worked in the Bureau of Western Hemisphere Affairs and on Trump's 2016 campaign, was sentenced to 70 months in prison.
He was also ordered to 24 months of supervised release and to pay $5,000 in fines and restitution, according to a Justice Department press release.
Zoom out: Klein, 45, was arrested in March 2021, becoming the first member of the Trump administration to be arrested in connection with the Capitol attack.
Background: Klein was convicted in July of eight felony charges, including "assaulting, resisting, or impeding certain officers," per the Department of Justice.
Klein was also "convicted of misdemeanor offenses of disorderly conduct in a Capitol building" and for an act of violence at the Capitol, according to the DOJ.
Separately, his co-defendant, Steven Cappuccio, was sentenced later Friday to seven years in prison and 24 months of supervised release. He was ordered to pay $2,000 in restitution.
During the riot, Cappuccio, 53, took a police officer's baton and used it to strike the officer in the face, the DOJ said.
Go deeper: Here are the harshest punishments yet for Jan. 6 rioters
Editor's note: This story has been updated with details about Steven Cappuccio's sentence.
Go deeper