Jeff Bezos is moving to Miami after three decades in Seattle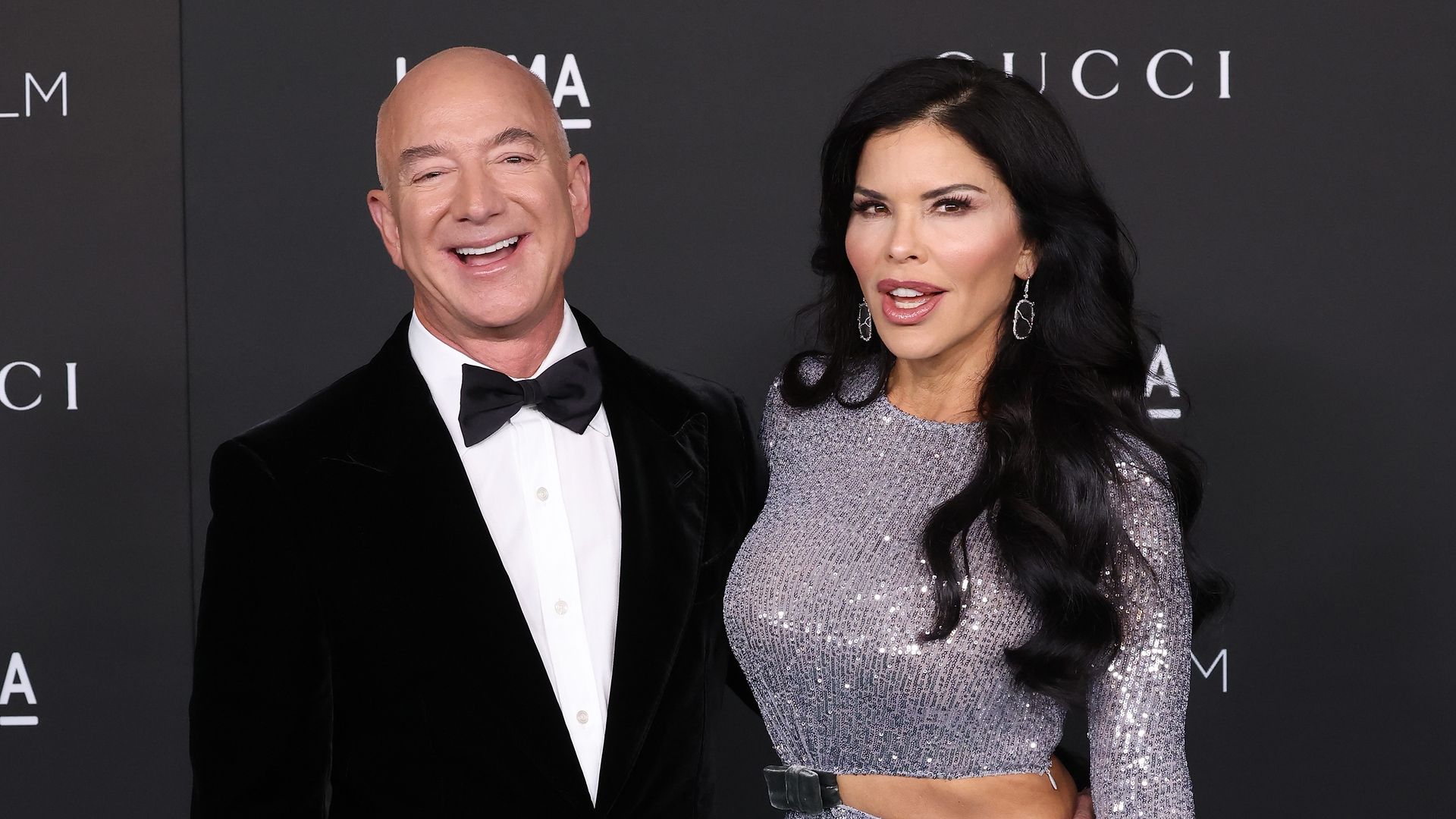 Jeff Bezos announced last night to his 4.1 million Instagram followers that he's moving to Miami from Seattle, his home for 29 years.
Why it matters: Miami is one of America's hottest new influence frontiers — the rising tech hubs that are spreading money, power and people beyond the traditional bubbles of the Northeast and California in the post-COVID, work-from-anywhere world.
What he's saying: "I want to be close to my parents, and Lauren and I love Miami," the Amazon founder and executive chair writes.
"Also, Blue Origin's operations are increasingly shifting to Cape Canaveral."
Bezos' post includes a throwback clip of him giving a tour (in a sweater) of the first "Amazon.com Inc." office, including the fax machine, his desk (with a server on top) and a big orange extension cord — "just one of the contraptions we have to have because there's not enough power in this room."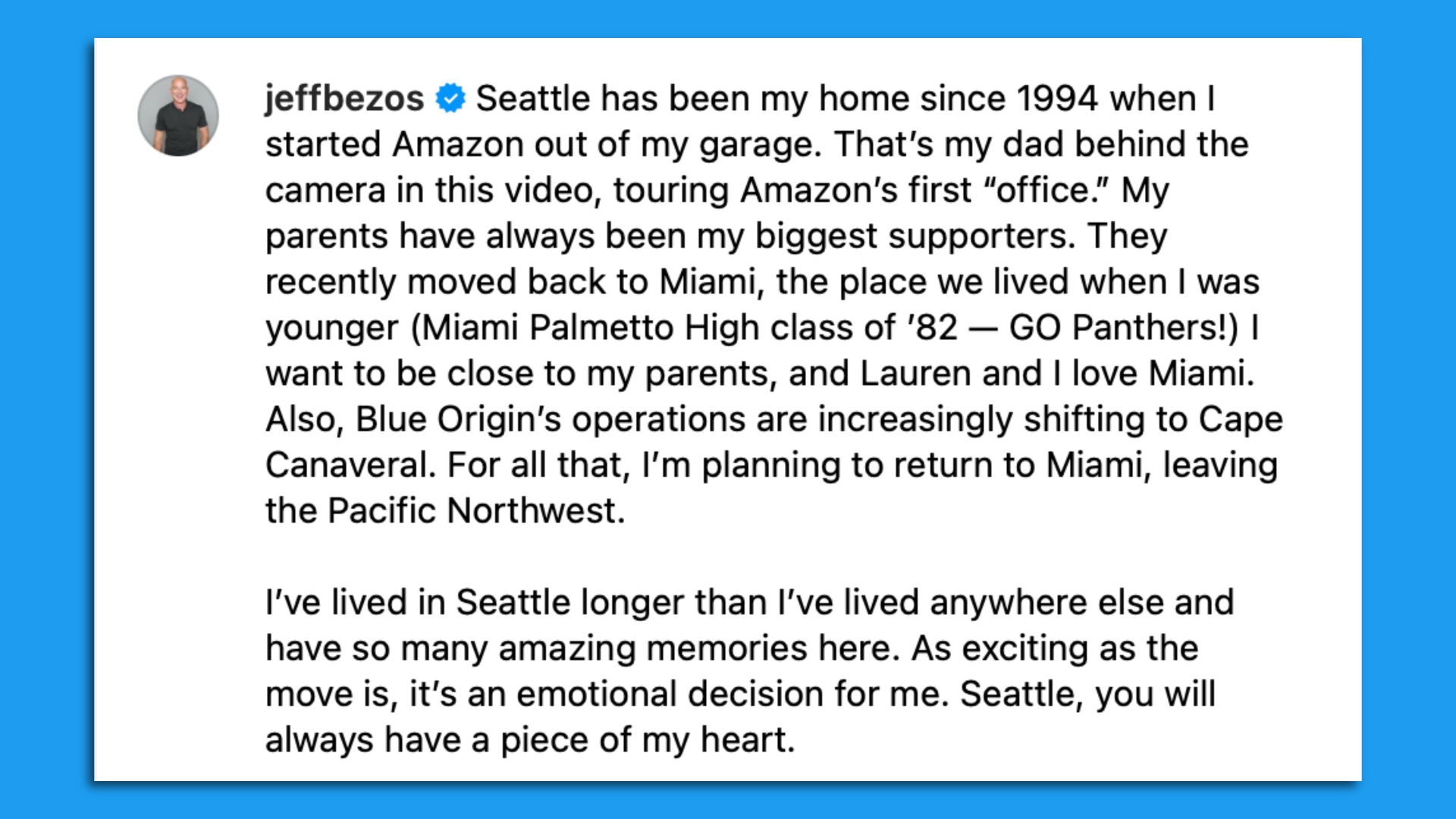 Bezos recently paid $79 million for a seven-bedroom mansion in the "Billionaire Bunker" of Indian Creek in the Miami area, shortly after buying a neighboring mansion for $68 million.
He's not the only billionaire relocating to Miami.
What's happening: Ken Griffin, Illinois' wealthiest resident, last year moved the global headquarters of his hedge fund giant, Citadel, to Miami from Chicago.
Eric Schmidt, the former Google chairman and CEO, and his wife, Wendy, have been collecting waterfront homes on Miami Beach's Sunset Islands since at least 2020, with new purchases this fall.
Go deeper