Blue Origin wins NASA contract to land people on the Moon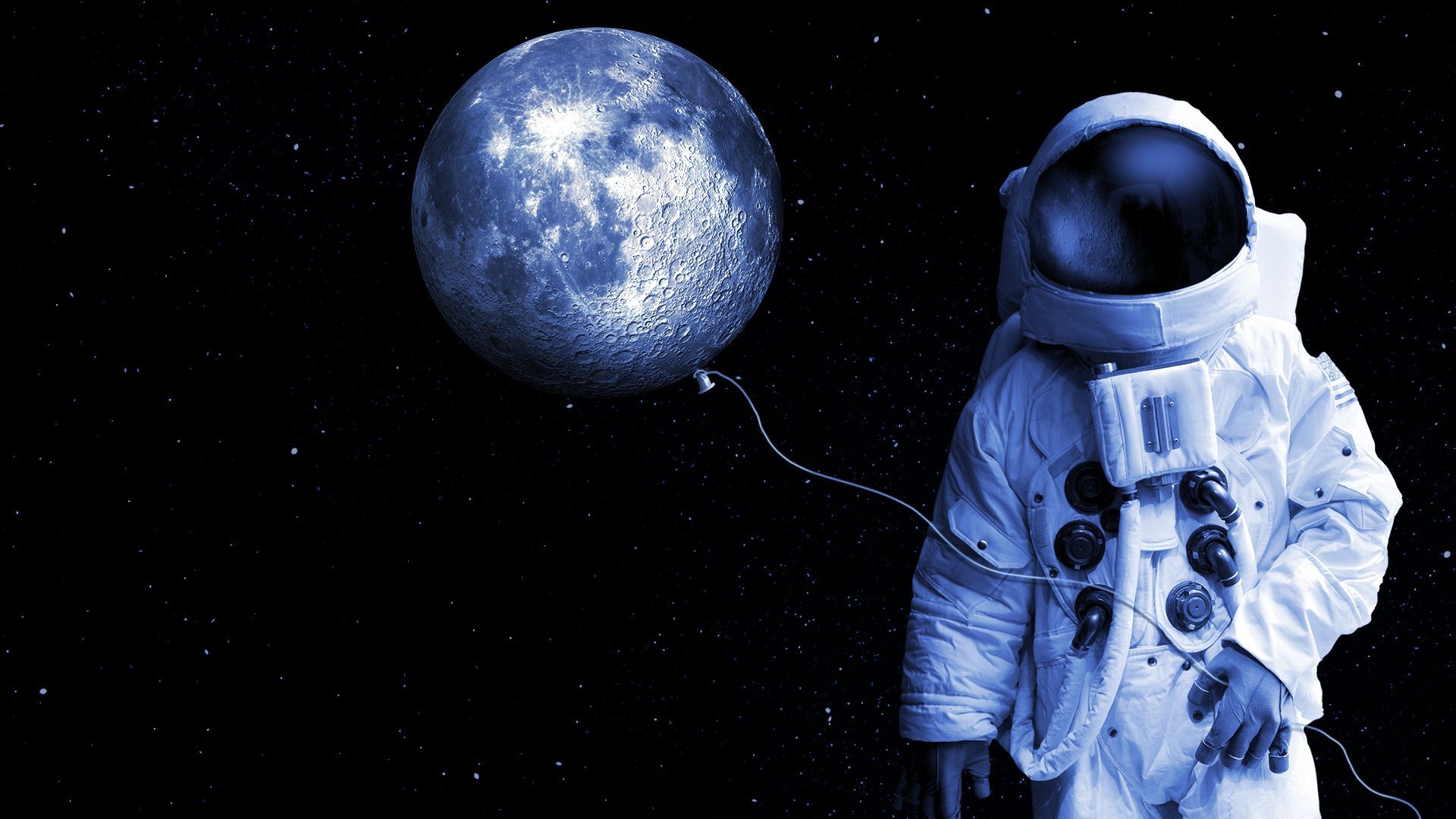 Blue Origin has won a major contract from NASA to build a lander that will take astronauts to the surface of the Moon before the end of the decade.
Why it matters: NASA is relying on commercial partners like Blue Origin and SpaceX to bring their crewmembers back to the lunar surface for the first time in 50 years as part of the Artemis program.
NASA successfully launched its first, uncrewed Artemis mission — Artemis I — to orbit around the Moon last year, paving the way for the agency's first crewed Artemis mission, also around the Moon, next year.
Driving the news: Blue Origin and its partners — Lockheed Martin, Draper, Boeing, Astrobotic and Honeybee Robotics — are now tasked with developing and testing the Blue Moon lander in order to take a crew of astronauts to the Moon for the Artemis V mission, expected to launch in 2029.
The total value of the NASA contract is about $3.4 billion. Blue Origin also plans to contribute more than that amount to the development effort, Blue Origin's vice president for lunar transportation, John Couluris, said during a press conference Friday.
Blue Origin is expected to fly a number of tests to prove out the lander's systems ahead of putting people onboard for the Artemis landing, including a complete but uncrewed mission to the Moon a year before the Artemis V landing.
"We are in a golden age of human spaceflight, which is made possible by NASA's commercial and international partnerships. Together, we are making an investment in the infrastructure that will pave the way to land the first astronauts on Mars," NASA administrator Bill Nelson said in a press release.
Flashback: In April 2021, SpaceX was awarded a lunar lander contract to make use of its Starship vehicle to take people to the Moon for the first Artemis landing, expected in 2025.
NASA faced backlash and criticism for failing to award more than one contract — and therefore providing backup capability — for this key part of the program.
The agency said at the time that budget constraints prevented it from awarding more than one winner.
Blue Origin, which also put in a bid for that lander contract, protested the award and eventually sued the the space agency over it. That suit was decided in NASA's favor in November 2021, but it delayed work on SpaceX's human lander as the issue was being resolved.
Go deeper: NASA names crew for mission to fly by Moon in 2024
Go deeper