Yellen previews Biden's economic approach to Xi meeting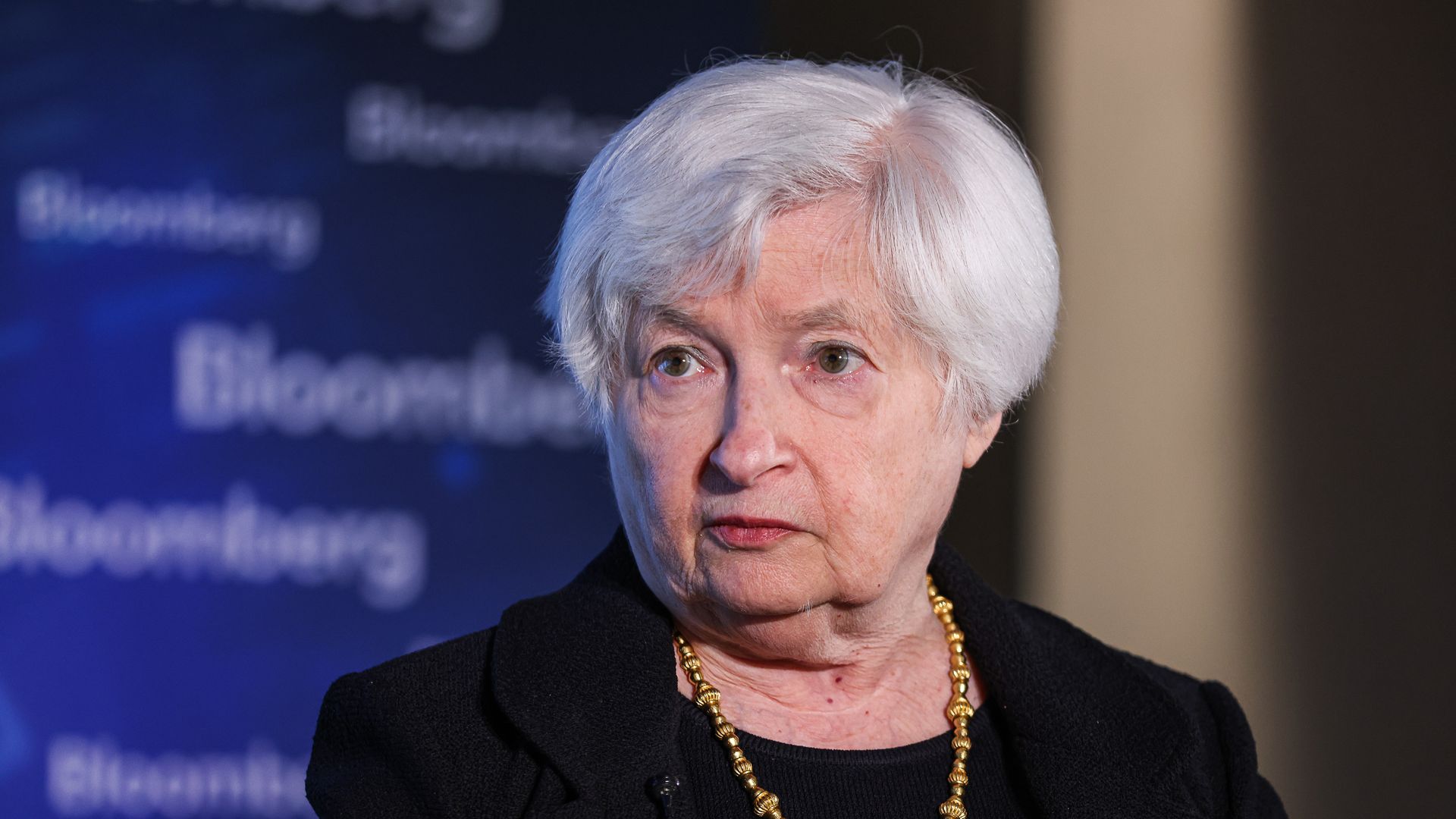 In a major speech on Thursday, Treasury Secretary Janet Yellen insisted the Biden administration does not want to harm China's economy or force its neighbors to "take sides" between Washington and Beijing.
Why it matters: The administration is deploying Yellen to frame President Biden's overall approach to the Ind-Pacific region ahead of his highly-anticipated meeting with Chinese President Xi Jinping later this month on the sidelines of the APEC summit in San Francisco.
The basic offer from the Biden administration to the entire region boils down to a simple proposition: More trade for partners and allies and less reliance on China for America's supply chain.
China's response to Biden's proposal will define the relationship for the coming years.
"The U.S.-China relationship is among the most consequential in the world," Yellen told Asia Society in D.C. according to prepared remarks. "We need to get it right.
Driving the news: Yellen is claiming — as she has in the past — that the U.S. doesn't want to completely "decouple" the U.S. and Chinese economies.
"We have no interest in such a divided world and its disastrous effects," she said.
"De-risking" is the term-of-art officials prefer to use. In practice, that means diversifying supply chains through more trade with other Pacific rim countries.
It also translates into tight export controls on semiconductors heading to China and restricting outbound investment in its technology sector.
Officials have used innovative techniques to achieve straightforward goals: They want to prevent Beijing from gaining an advantage in artificial intelligence or any other military technology.
Zoom out: The Treasury secretary – and by extension, the entire administration – is walking a fine line.
Officials want to put Beijing on notice that the U.S. plans to rely more on China's neighbors for crucial items -- and less on China.
Zoom in: Three main goals will govern Biden's approach to China.
Officials want to prevent Beijing from gaining an advantage in artificial intelligence or any other military technology. "These are areas where we do not compromise," Yellen said.
Officials want to foster "a healthy economic relationship that benefits both sides." But team Biden reserves the right to challenge any potential unfair trade practices from China.
The U.S. wants to preserve the ability to work with China on global challenges, including climate change. On this last goal, clear lines of communication, like the ones Treasury has established, are important.
The bottom line: Team Biden wants China's neighbors — and China — to know that "economic ties" will underpin its approach to the Indo-Pacific region
"Claims that America is turning away from the Indo-Pacific are wholly unfounded," Yellen said. "We are deepening our economic ties across the region."
Go deeper