Shortage of RSV drug for infants puts docs on alert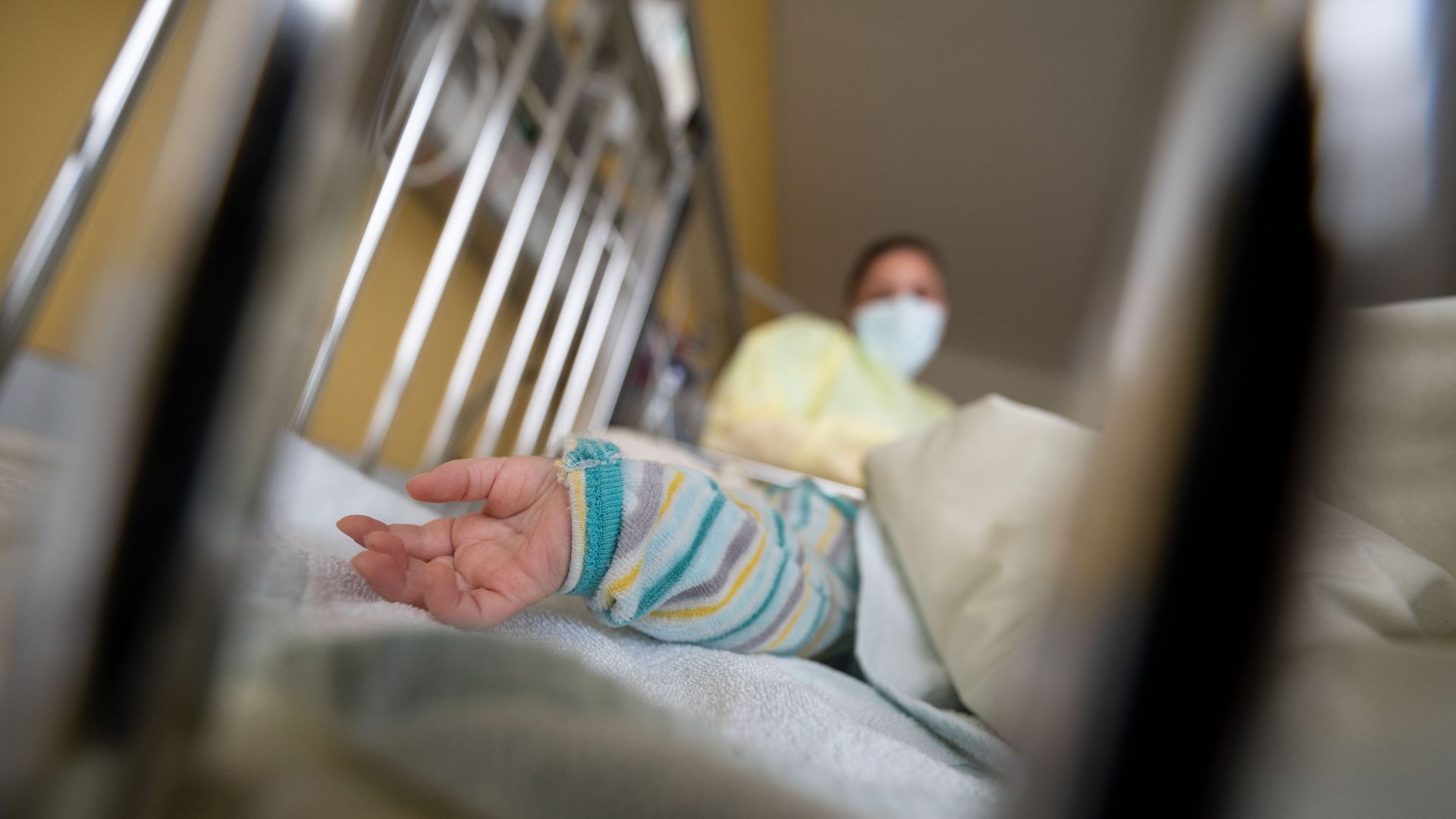 The Centers for Disease Control and Prevention is calling on doctors to prioritize doses of a new RSV drug to the most vulnerable infants amid limited supply.
Why it matters: Experts say demand for the drug, Beyfortus, has far outpaced supply in the first respiratory virus season since the Food and Drug Administration approved the drug in July.
Details: Sanofi in a statement said it had an "aggressive supply plan" but has seen an "unprecedented demand" for the antibody treatment.
The shot was the first approved in the U.S. to protect against RSV, or respiratory syncytial virus, which is the leading cause of hospitalization for kids under 1.
Sanofi said it is working with AstraZeneca, which co-developed the drug, to accelerate supply and ensure equitable access to the therapy.
RSV cases have started to rise, as they typically do this time of year, according to CDC tracking.
Driving the news: In an advisory, the CDC said pediatricians should stop giving Beyfortus to kids between 8 months and 19 months who are eligible for another antibody treatment known as Synagis.
The agency advised doctors to prioritize 100 milligram doses of Beyfortus — the highest dosage — for infants 6 months and younger, as well as those with underlying conditions that place them at higher risk of complications from RSV.
Recommendations for using 50 mg doses remain unchanged, the CDC said. However, the CDC recommended against doctors using two 50 mg doses for infants weighing 11 pounds or more to preserve doses for smaller babies.
The CDC also recommended providers discuss the supply concerns when counseling pregnant patients about Pfizer's new maternal RSV vaccine, which is administered later in pregnancy to protect infants against severe illness.
Between the lines: This is not the kind of shortage that has become common in recent years among generic drugs. There are no known quality or operational problems affecting the output of Beyfortus.
"It is kind of strange that it's a new product — it's still on patent, obviously. It's pretty new and that's not typically what we see for a shortage," Mike Ganio, senior director of pharmacy practice and quality at the American Society for Health-System Pharmacists, told Axios.
Instead, Ganio said, it calls to mind the shortfalls of popular anti-obesity and diabetes drugs Wegovy and Ozempic.
"The manufacturer just didn't plan for the amount of demand that they're seeing," he said.
Go deeper