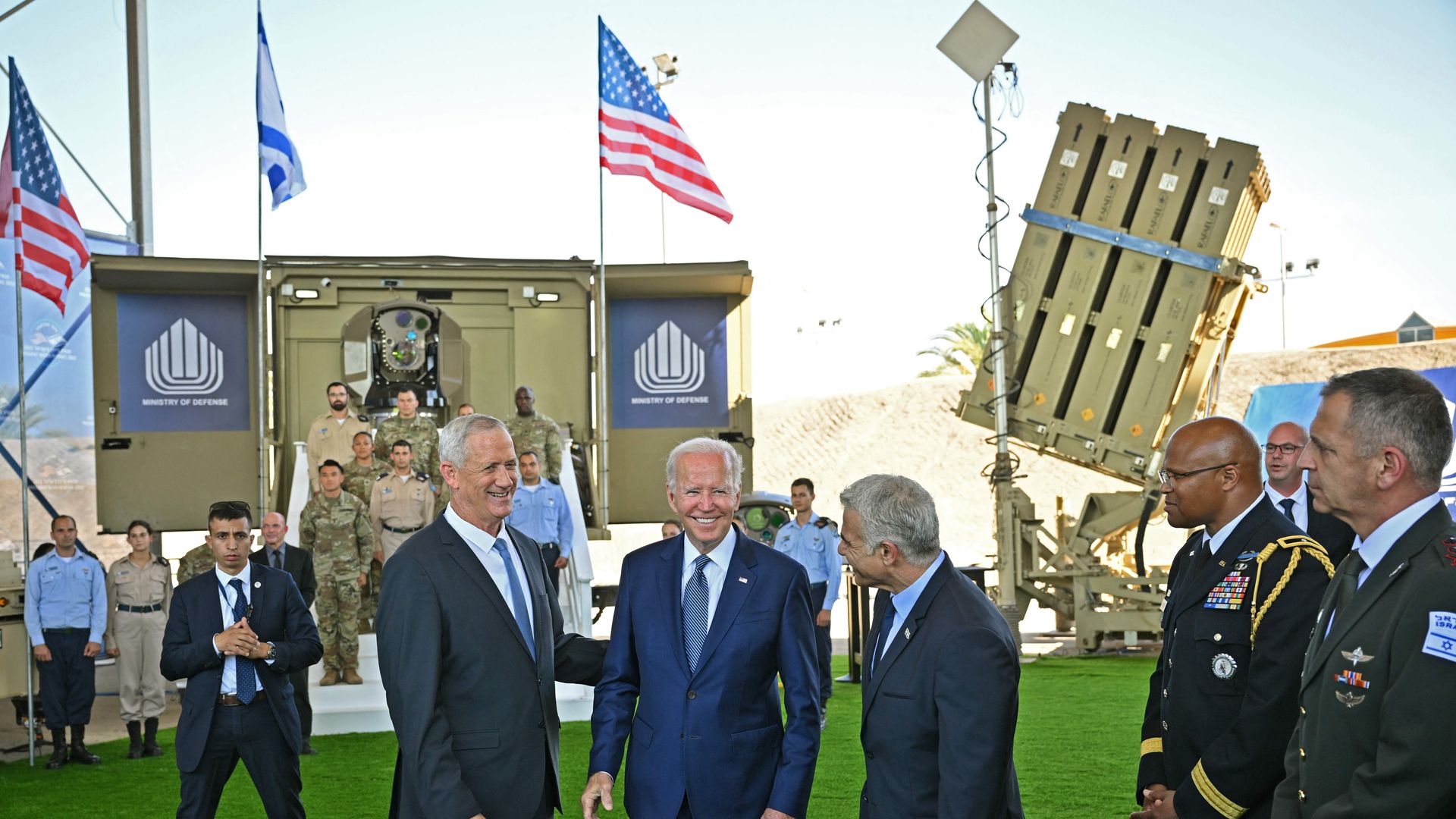 Israel has for decades established itself as one of the most formidable and technologically advanced military powers in the Middle East.
Why it matters: With an annual military budget exceeding $20 billion and access to some of the most advanced U.S. military hardware, Israel controls the skies and much of the sea around its territory, and it has superior cyber capabilities.
The military arm of Hamas has for more than three decades relied on a guerrilla-warfare-style strategy using rockets, snipers, improvised explosive devices and underground tunnels in attacks against Israel.
The Israeli military has maintained near total control over the borders and movement of people, goods and security in Gaza since 2007.
The big picture
The Israel Defense Forces, founded two weeks after the state of Israel was established in 1948, relies on a tradition of compulsory military service beginning at age 18.
There are approximately 169,500 active-duty personnel and roughly 465,000 Israelis in reserve units.
In the days since the Oct. 7 Hamas attack, more than 300,000 reservists have been called up.
The IDF's annual budget of around $23.6 billion, as of 2023, surpasses the total military spending of Egypt, Iran, Lebanon and Jordan combined.
Weapons and equipment
Israel is believed to have dozens of nuclear warheads — though it has never acknowledged them — and possesses highly sophisticated drones, fighter aircraft, tanks, submarines and artillery.
Israel has since 2011 relied heavily on its multibillion-dollar Iron Dome missile defense system to intercept and destroy short-range rockets using radar technology.
The IDF has a vast array of armored personnel carriers and tanks, artillery, missiles, fighter planes, helicopters, warships and drones. The tank arsenal alone is roughly 2,200 strong.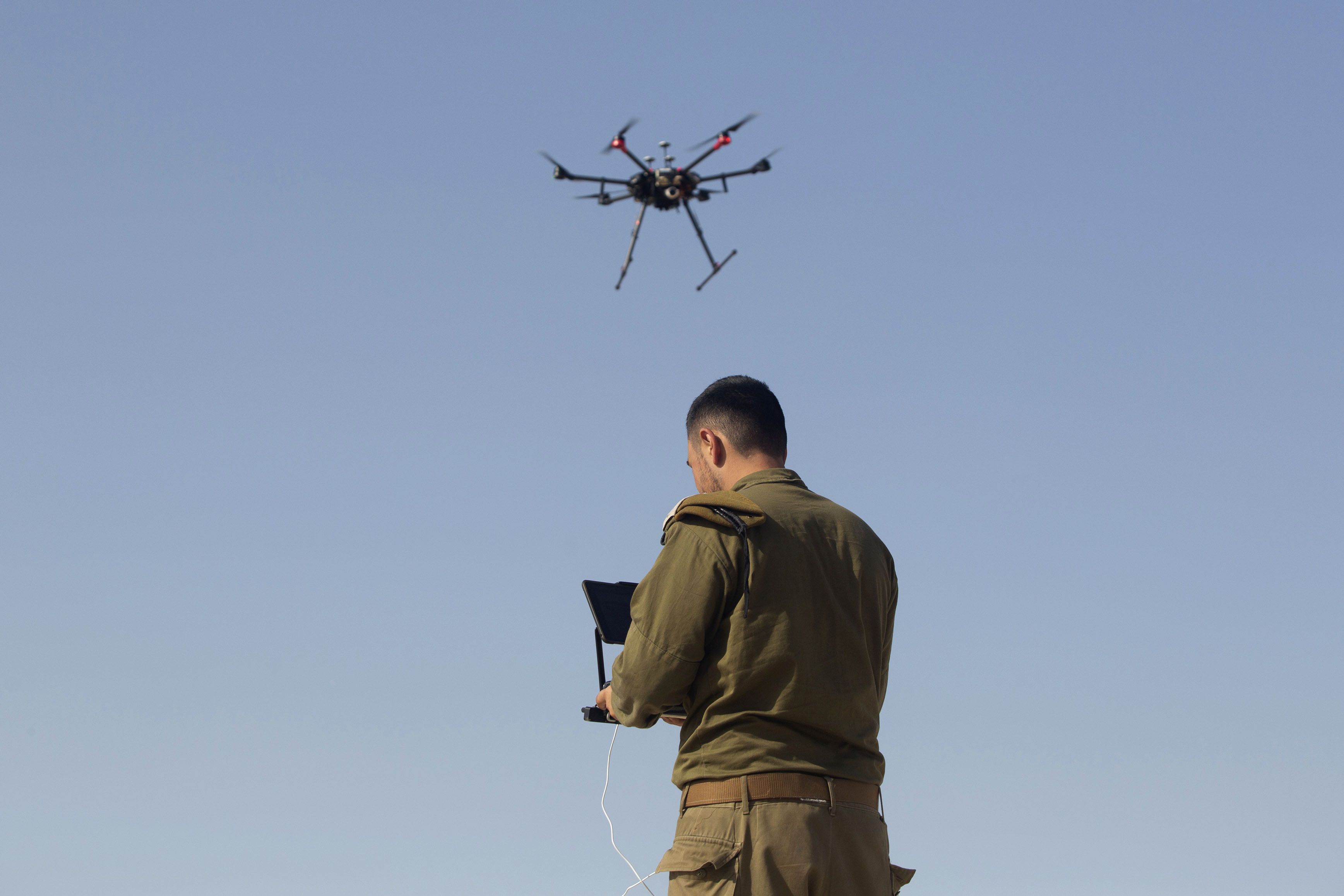 The IDF also has several dozen surface vessels — including around 15 warships — and five Dolphin-class submarines.
The IDF has a drone arsenal that includes the Heron, Hermes and Skylark series.
Israel is believed to have missiles and aircraft that would be capable of carrying nuclear weapons.
How the U.S. supports Israel militarily
The U.S. is by far the biggest supplier of military aid to Israel, contributing around $130 billion since its founding.
In the wake of the October attack, President Biden pledged to ensure Israel "has what it needs to take care of its citizens, defend itself, and respond to this attack" — including additional Iron Dome interceptors.
In an Oval Office address on Thursday, Biden made the case for a sweeping emergency funding request that includes $10 billion for Israel.
U.S. support by the numbers
Most U.S. assistance comes in the form of weapons grants, with more than 80% of Israel's weapons imports coming from the U.S. between 1950 and 2020.
U.S. military assistance to Israel last fiscal year was worth $3.8 billion, second only to Ukraine. That accounted for roughly 16% of Israel's military budget.
The government funding bill signed by Biden in December 2022 also allocated $500 million toward restocking the Iron Dome and $72.5 million for U.S.-Israel counter-drone and anti-tunneling cooperation.
The U.S. also provides Israel with unparalleled access to some of the most advanced military equipment in the world, including the F-35 Joint Strike Fighter.
Go deeper:
Go deeper