At least 57 journalists killed in Israel-Hamas war, watchdog says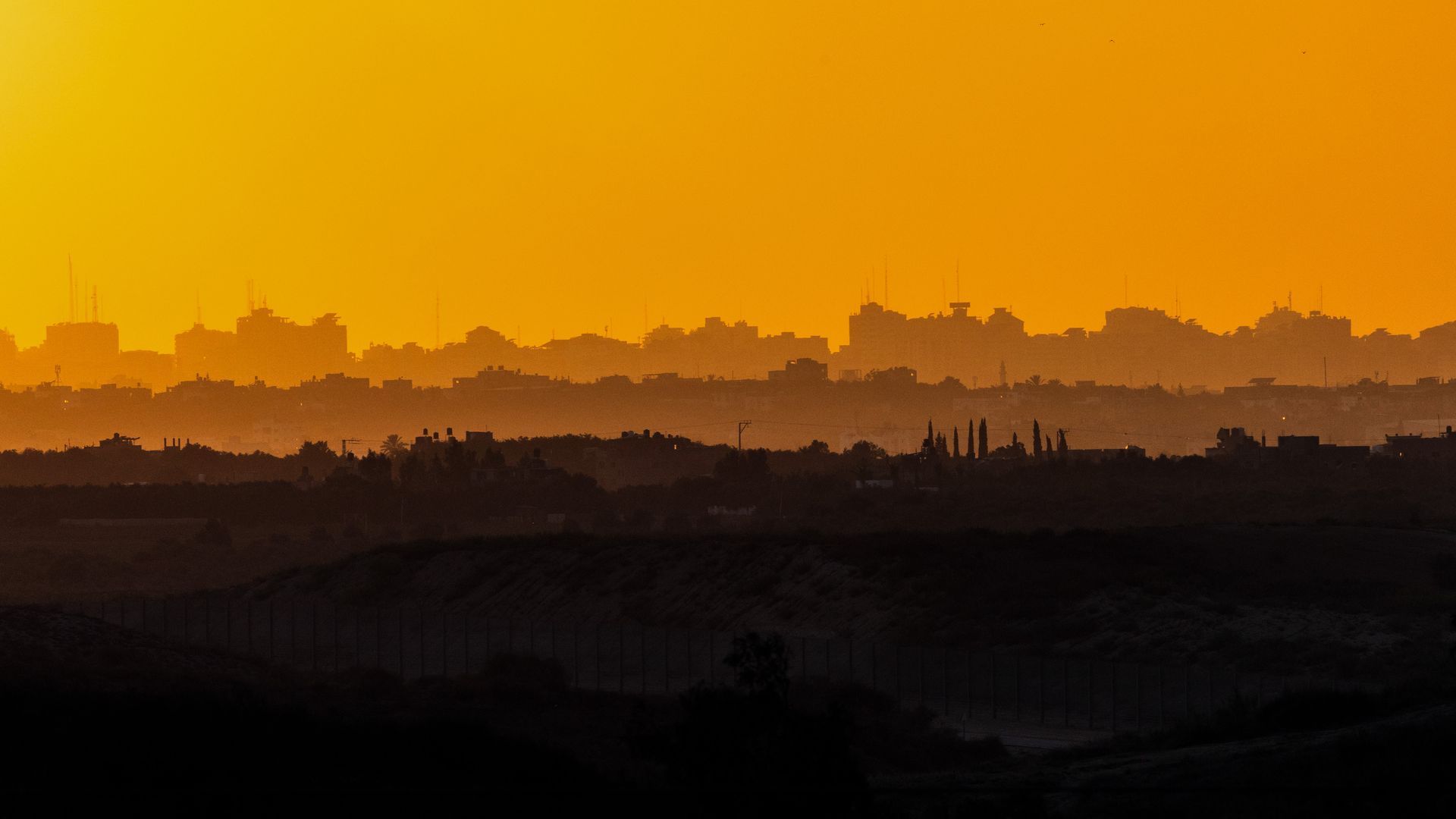 At least 57 journalists have been killed since the Israel-Hamas war began Oct. 7, according to the latest tally from the Committee to Protect Journalists (CPJ) out Tuesday.
The big picture: It's a staggering number of journalist deaths to be documented across such a short period of time. Many others have been reported missing or injured.
For context, a total of 15 journalists have been killed in Ukraine between 2022 and 2023, per CPJ.
Details: Most of the 50 Palestinian journalists killed during the war died during Israeli bombardments, per CPJ.
Four Israeli journalists were killed in Hamas attacks and three Lebanese journalists have also been killed.
Many of the journalists killed were working as photojournalists or videographers, trying to document the crisis unfolding on the ground.
CPJ is continuing to investigate "numerous unconfirmed reports" of other journalists being killed or who are missing, detained, or hurt, the organization said.
Between the lines: Beirut-based Reuters videographer, Issam Abdallah, died during an attack in southern Lebanon last month that also wounded six other journalists, including two other Reuters journalists and journalists from AFP and Al Jazeera.
Reuters Editor-in-Chief Alessandra Galloni has called on Israeli authorities to conduct an investigation into his death, noting; "Eye witnesses at the scene said the shell that killed Issam came from Israel."
The Israel Defense Forces (IDF) told Reuters and Agence France Press that it couldn't guarantee the safety of their journalists operating in the Gaza Strip, Reuters reported last month.
The big picture: Journalists are considered civilians under international humanitarian law and should not be directly targeted in attacks.
Press freedom advocates are beginning to put pressure on Israel, and all parties involved in the war, to end military practices that impact civilian lives, including journalists.
What they're saying: "CPJ emphasizes that journalists are civilians doing important work during times of crisis and must not be targeted by warring parties," said Sherif Mansour, CPJ's Middle East and North Africa program coordinator.
"Journalists across the region are making great sacrifices to cover this heartbreaking conflict. All parties must take steps to ensure their safety," Mansour added.
The National Press Club urged U.S. government officials, as they meet with the Israeli government, to "raise the issue of journalist safety for the protection of all journalists working in the field."
What to watch: A slew of global news organizations, including all of the major U.S. broadcast and cable news networks, have sent journalists to cover the war as it unfolds on the ground.
Journalists in Gaza face heightened risk in "the face of a ground assault by Israeli troops, devastating Israeli airstrikes, disrupted communications, and extensive power outages," CPJ notes.
Go deeper: Blinken urges Bibi to allow aid into Gaza to maintain wider support for invasion
Editor's note: This article and headline have been updated with new details. It has been updated to correct the given name of Issam Abdallah as referenced in a quote from the Reuters editor-in-chief.
Go deeper