Biden announces $9B of student debt relief as payments resume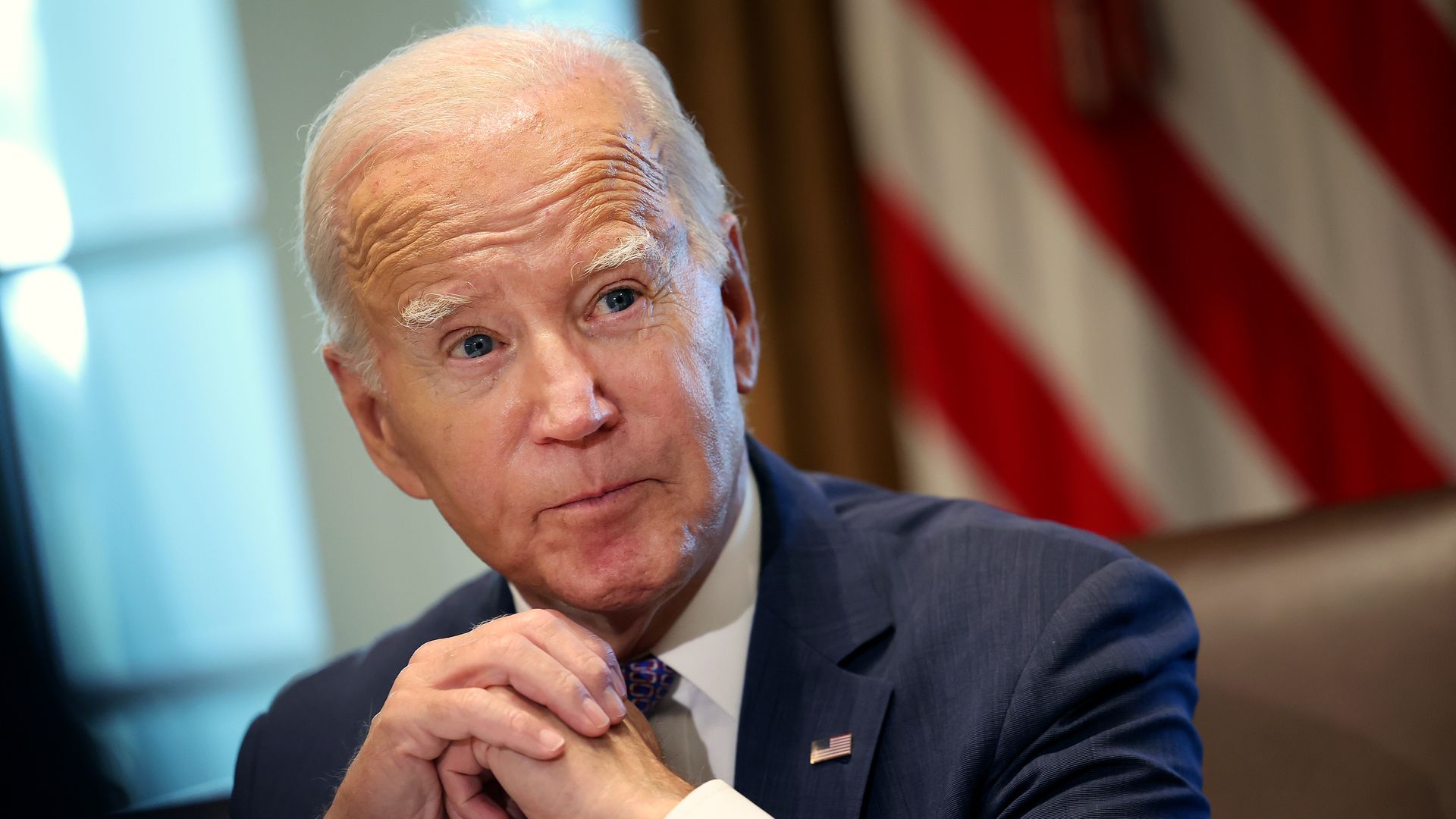 The Biden administration on Wednesday announced another $9 billion of student loan forgiveness through "fixes" to its debt relief programs.
Why it matters: The relief comes on the heels of student loan payments resuming for millions of borrowers after a more than three-year pause.
With the latest announcement, the Biden administration has now forgiven $127 billion of student debt for roughly 3.6 million borrowers, the White House said in a press release.
Details: The $9 billion will help 125,000 borrowers.
Of those, 53,000 borrowers will receive relief under the Public Service Loan Forgiveness program, which wipes out the student loan balance of public service workers who have worked for 10 years and made 120 qualifying payments.
About 51,000 borrowers will get the relief via an income-driven repayment plan. This will apply to people who have worked for 20 or more years but never received the debt forgiveness they were entitled to.
Roughly 22,000 borrowers who have a "total or permanent" disability will also receive the relief, the White House said.
What they're saying: "Today's announcement builds on everything our administration has already done to protect students from unaffordable debt, make repayment more affordable, and ensure that investments in higher education pay off," Education Secretary Miguel Cardona said in a statement Wednesday.
The big picture: Although student loan payments resumed on Oct. 1, interest began accruing on federal student loans on Sept. 1.
Go deeper