COVID vaccine rollout issues may take 2 more weeks to resolve, experts say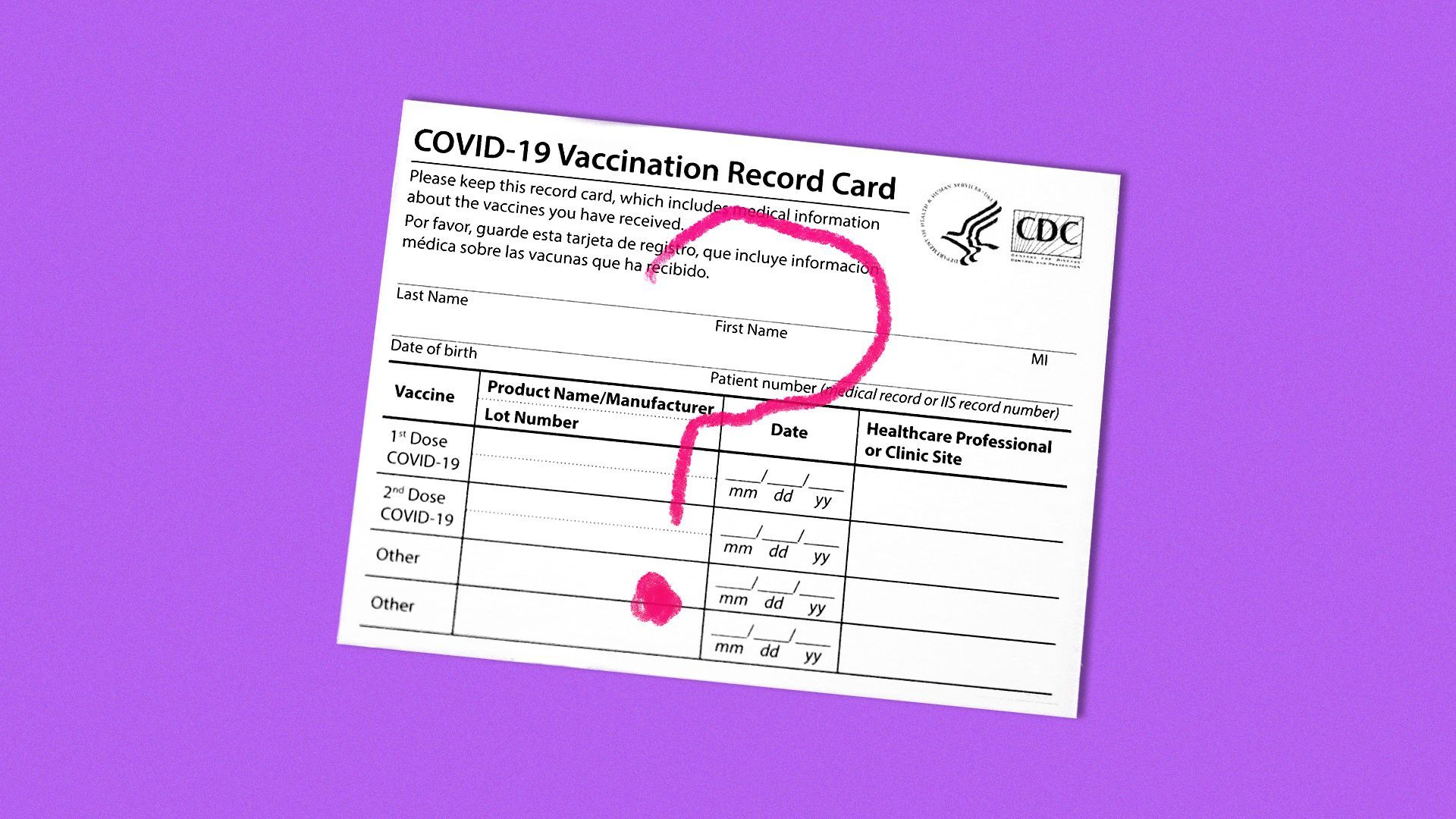 Early hiccups that have complicated the rollout of updated COVID-19 vaccines should be resolved in the next couple of weeks, experts and pharmacy groups told Axios.
Driving the news: There have been widespread reports of dropped or limited vaccine appointments, making it difficult for some to get the shot almost three weeks after federal officials cleared it and encouraged people to protect themselves as cases were rising.
Though experts said supply-chain issues appear to be easing, it may be two more weeks before every adult can easily make an appointment where they want.
The big picture: Some supply-chain issues were expected during the new vaccination campaign, the first one being managed by the commercial market and not the federal government.
Vaccine makers Moderna and Pfizer say they've made enough doses to meet demand. Pharmacy chains where many Americans will get their shots say they had been waiting on shipments, but things are improving.
Distribution pipelines to national chains like CVS and Walgreens and community pharmacies are in good shape, but it could take another week or two to completely resolve distribution issues at other locations, including physician offices and nursing homes, a Health and Human Services spokesperson told Axios.
Anecdotally, more community pharmacies report having the vaccine this week compared to last week, said Andie Pivarunas, a spokesperson for the National Community Pharmacists Association.
"However, it takes some time for the vaccine to get through the supply chain," Pivarunas said.
Where it stands: CVS is receiving vaccines on a rolling basis, but it's had to reschedule some appointments due to delivery delays from wholesalers, a company spokesperson told Axios.
Walgreens on Monday said all stores now have enough supply to meet demand and will continue to make more appointment times available.
It appears one rollout problem has been largely fixed: Insurers last week said they'd resolved technical issues that resulted in some people being told they would have to pay over $100 for shots, even though they're supposed to be free at in-network providers.
Around 1.8 million people reportedly got a COVID-19 vaccine in the week ending Sept. 22.
What they're saying: "In this new system, which is really our old system of how we do things, these challenges are going to come up," said Jennifer Kates, a senior vice president at KFF whose own vaccine appointment was canceled. She predicted the issues are mostly due to "first-time privatization challenges."
"Hopefully in the next two to three weeks, I think we'll see a very big difference," Kates said.
Of note: Fixing COVID vaccine delays for kids could take longer. Manufacturers shipped adult doses before pediatric ones, which come in different packaging. That explains some of the access issues, Kates said.
Pediatricians also report ongoing issues with insurance reimbursement for the vaccines, leaving parents of the youngest kids with fewer options since pharmacists don't have the authority to vaccinate kids under 3.
"Those are enduring challenges, and I don't know how they're going to be easily solved," Kates said.
The CDC is hosting a town hall with pediatricians Wednesday on COVID-19 vaccine recommendations and distribution, the Washington Post reported.
The bottom line: At least for adult vaccines, "the next time there is an updated formulation of COVID vaccines, we should not experience the same issues," Kates said
Go deeper