"I'll survive," McCarthy says about Gaetz's intent to oust him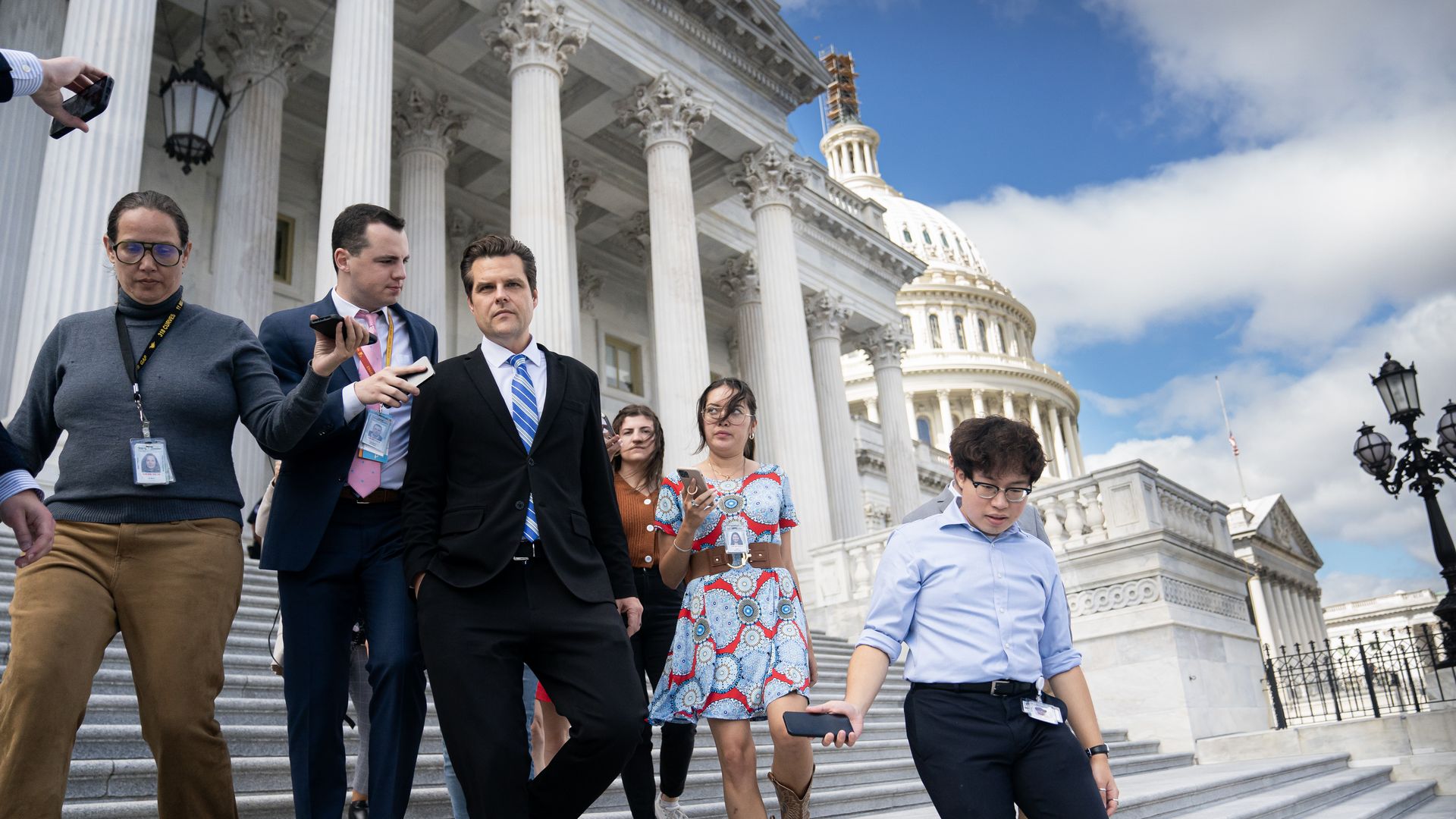 Rep. Matt Gaetz (R-Fla.) said on Sunday that he plans to move forward this week with an attempt to oust Speaker Kevin McCarthy (R-Calif.) after the House on Saturday approved a "clean" stopgap funding bill to avert a government shutdown.
Driving the news: "I'll survive," McCarthy said on Sunday during an appearance on CBS' "Face the Nation." "This is personal with Matt."
McCarthy and Gaetz got in a heated exchange during a Thursday morning conference meeting, with the Florida Republican accusing the speaker of paying influencers to attack him on social media, Axios' Juliegrace Brufke reported at the time.
For weeks, Gaetz has been threatening to introduce a motion to vacate — a mechanism to oust a speaker — if McCarthy were to back a bipartisan stopgap funding bill, which he did on Saturday.
"I do intend to file a motion to vacate against Speaker McCarthy this week," the Republican told CNN's "State of the Union" on Sunday. "I think we need to rip off the band aid. I think we need to move on with new leadership that can be trustworthy."
"Let's get over it, let's start governing," McCarthy said in a dueling appearance.
The big picture: While Saturday offered a brief glimpse of coordination between the House and Senate, as Axios' Andrew Solender wrote, the two chambers remain far apart on spending levels and policy in the 12 appropriations bills.
What's next: The government is funded at current levels for 45 days, which tees up another showdown just before Thanksgiving.
Editor's note: This story has been updated with additional details throughout.
Go deeper