Feinstein's body returns to California, accompanied by Nancy Pelosi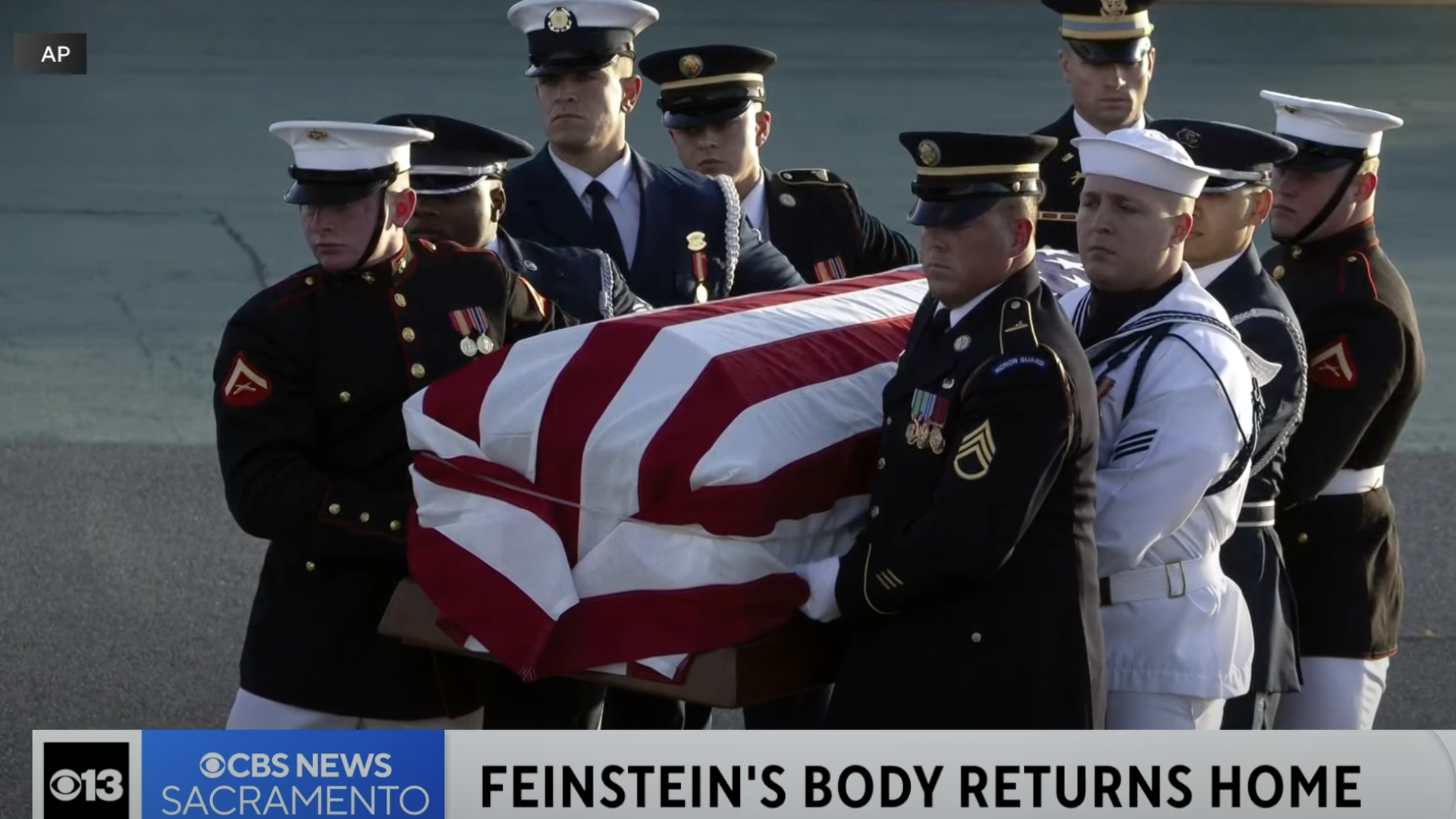 The body of late Sen. Dianne Feinstein arrived in San Francisco on Saturday, accompanied to her home state by Rep. Nancy Pelosi (D-Calif.).
Driving the news: Feinstein, who was the longest serving woman senator and the oldest member of the U.S. Senate, died at her home this past week in Washington. She was 90.
A U.S. military plane took Feinstein's body to California on Saturday.
Mourners gathered at the San Francisco International Airport, where they received the body of Feinstein, whose historic career in both California and the U.S. Senate spanned multiple decades.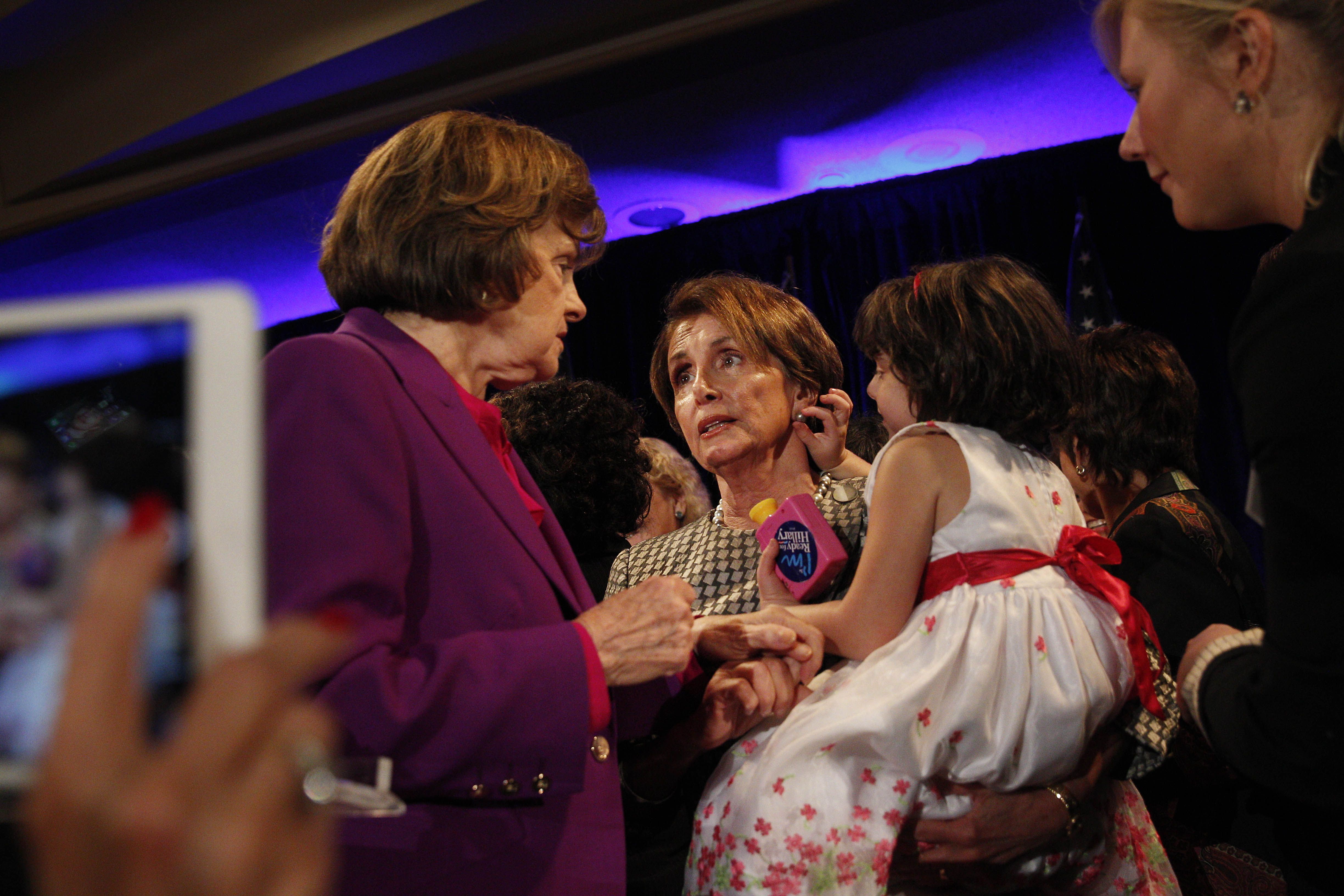 What she's saying: "Paul, my daughter Nancy Corinne and I were heartbroken to learn of the passing of our dear friend Dianne Feinstein. For decades, Senator Feinstein was a pillar of public service in California: from San Francisco's City Hall to the United States Capitol," Pelosi said in a statement Friday.
"Her indomitable, indefatigable leadership made a magnificent difference for our national security and personal safety, the health of our people and our planet, and the strength of our Democracy," she said.
Zoom out: Across party lines, women lawmakers paid tribute to the late U.S. Senator. In the Senate, she served alongside 23 other women at the time of her death.
Biden also honored Feinstein on Friday, calling the late U.S. Senator "a pioneering American," "true trailblazer" and for he and first lady Jill Biden, "a cherished friend."
Go deeper: Pioneering Feinstein remembered by women lawmakers: "A force"
Go deeper