Pioneering Feinstein remembered by women lawmakers: "A force"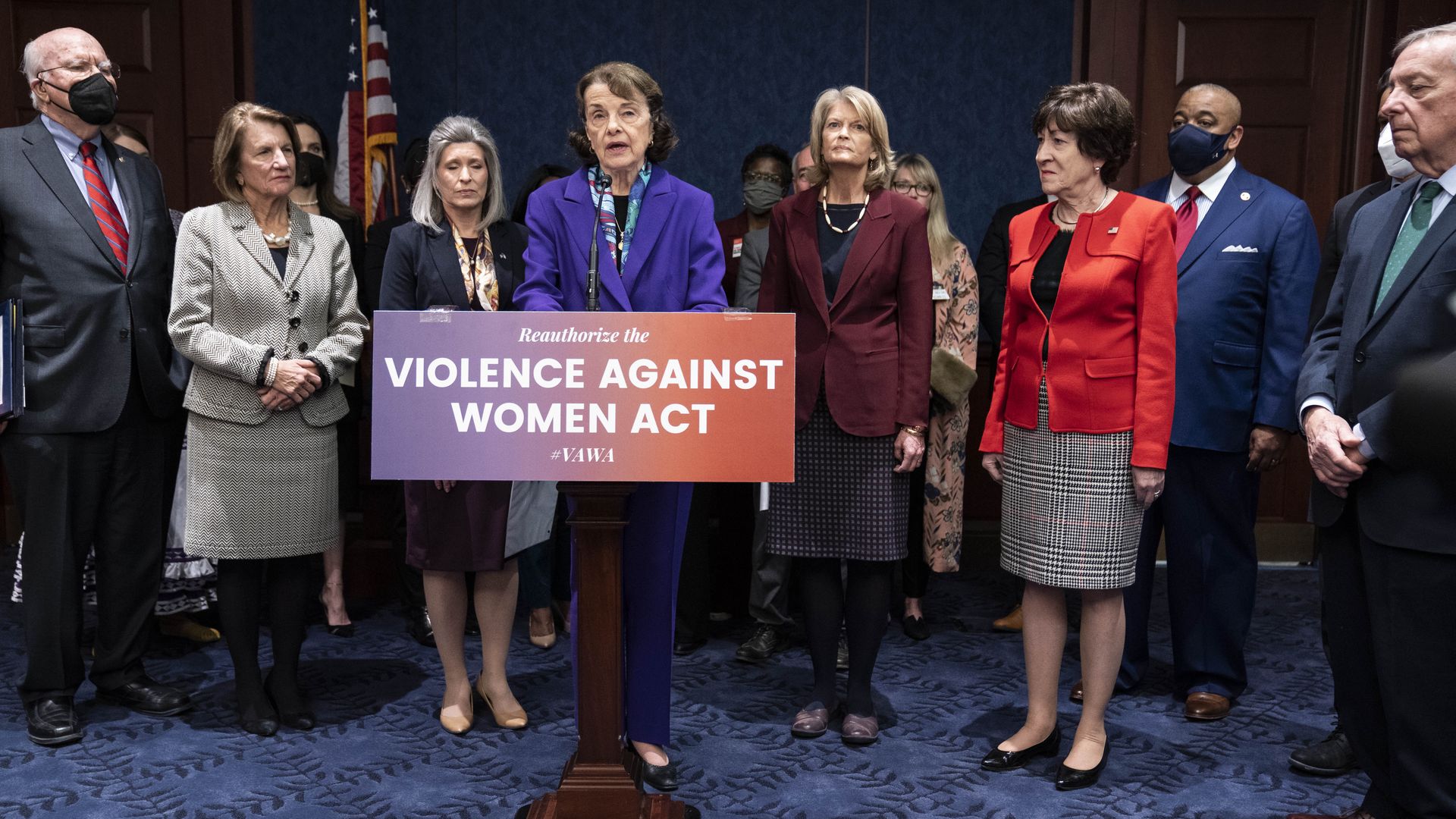 Women lawmakers from both parties saluted the legacy of Sen. Dianne Feinstein following her death on Friday.
Why it matters: Feinstein, 90, the longest-serving woman senator in U.S. history, was elected to office in 1992 in the wake of Clarence Thomas' confirmation to the Supreme Court — which helped galvanize a record number of women to run for office in a wave known as "the Year of the Woman."
That record was topped in 2018 during the midterm elections of former President Trump's term — and the moment drew parallels to 1992 because it coincided with Brett Kavanaugh's confirmation to the Supreme Court.
Thomas and Kavanaugh, both conservatives, were accused publicly of sexual misconduct during their confirmation hearings.
At the time of her death, Feinstein served with 23 other women in the Senate.
Over her three decades in the upper chamber, she prioritized relationship-building traditions. These included the quarterly dinners started by her then-colleagues Sen. Barbara Mikulski (D-Md.) and Sen. Kay Bailey Hutchinson (R-Texas).
A different senator hosted every six weeks and the women would bring their own dishes.
Here's what women lawmakers have said following Feinstein's death: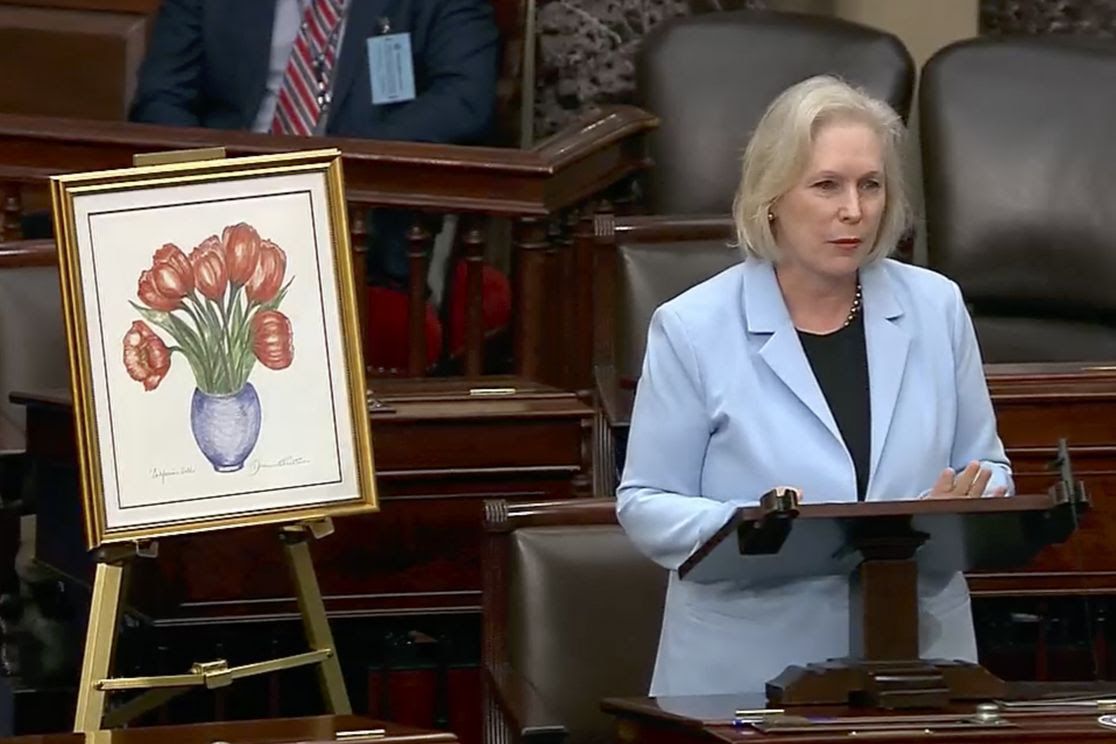 In the Senate chamber, Sen. Kirsten Gillibrand (D-N.Y.) displayed a drawing Feinstein had given her — and wore red lipstick in her honor.
Sen. Patty Murray (D-Wash.) told a story about admiring one of Feinstein's purses, then receiving one in the mail from her a few days later, AP reports.
Sen. Maggie Hassan (D-N.H.) said she was wearing shoes she said Feinstein had once admired.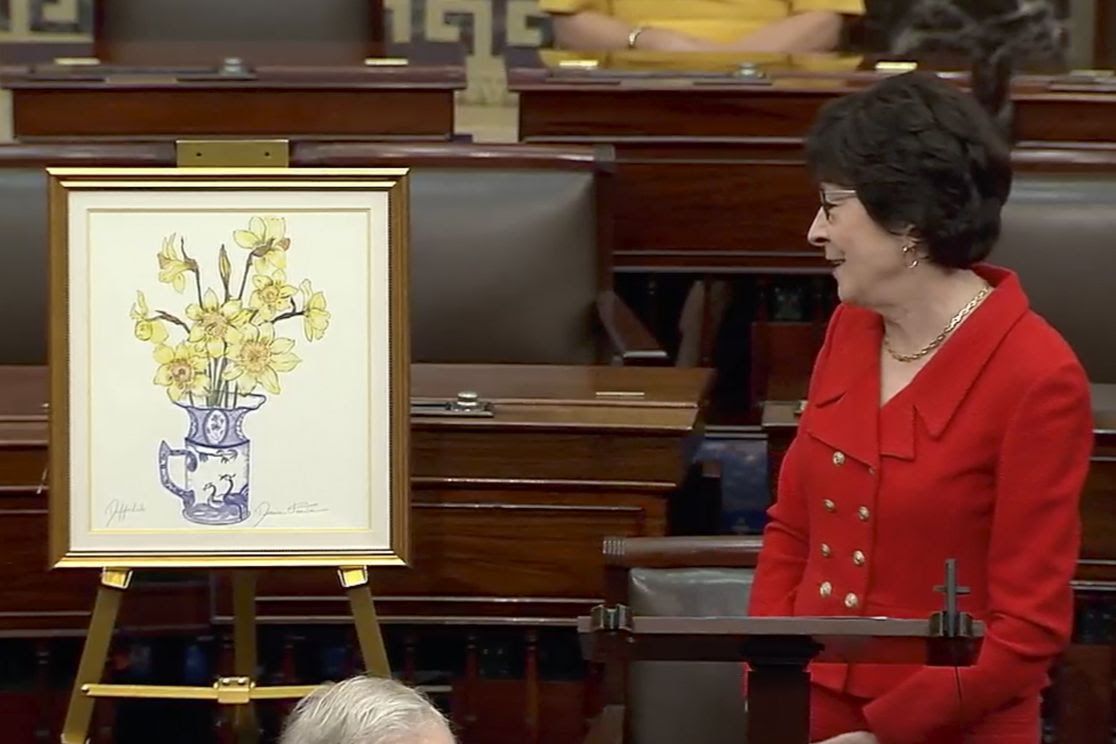 Sen. Susan Collins (R-Maine) said Feinstein painted this for her.
The drawing hangs in Collins' office "and will have a place of honor there always," she said.
Sen. Mazie Hirono (D-Hawaii) wore a scarf Feinstein had given her on the spot when she had told her she liked it.
"She just took it off and gave it to me," Hirono said. "We had to be careful about admiring anything Dianne had, because she would likely take it off and give it to us."Sen. Marsha Blackburn, Republican of Tennessee
Sen. Marsha Blackburn (R-Tenn.) remembered Feinstein on social media as a "trailblazer for women in politics," adding: "Despite our differences, I enjoyed our work together to protect songwriters and take on Big Tech."
Sen. Katie Boyd Britt (R-Ala.) also remembered the California Democrat, praising her "life of service," in a social media post that also credited her with "blazing a path for women in the Senate and girls across our nation. In the face of tragedy and tribulations throughout her career, she was fearless. Our prayers are with her loved ones."
Context: Feinstein's sprawling legacy following her historic ascendance to the Senate includes advocating for stricter gun control measures, civil rights and abortion access.
Feinstein also chaired the powerful Senate Intelligence Committee, leading a sweeping and revelatory investigation into the CIA's torture program after 9/11.
Yes, but: Later, as the top Democrat on the Senate Judiciary Committee, Feinstein attracted criticism for her handling of the sexual assault allegations against Kavanaugh.
Feinstein also received blowback in 2020 for hugging Sen. Lindsey Graham (R-S.C.), then the chair of the committee, at the end of confirmation hearings for Amy Coney Barrett — a Trump nominee seen as a threat to abortion rights.
More recently, Feinstein faced scrutiny over health concerns and her ability to serve.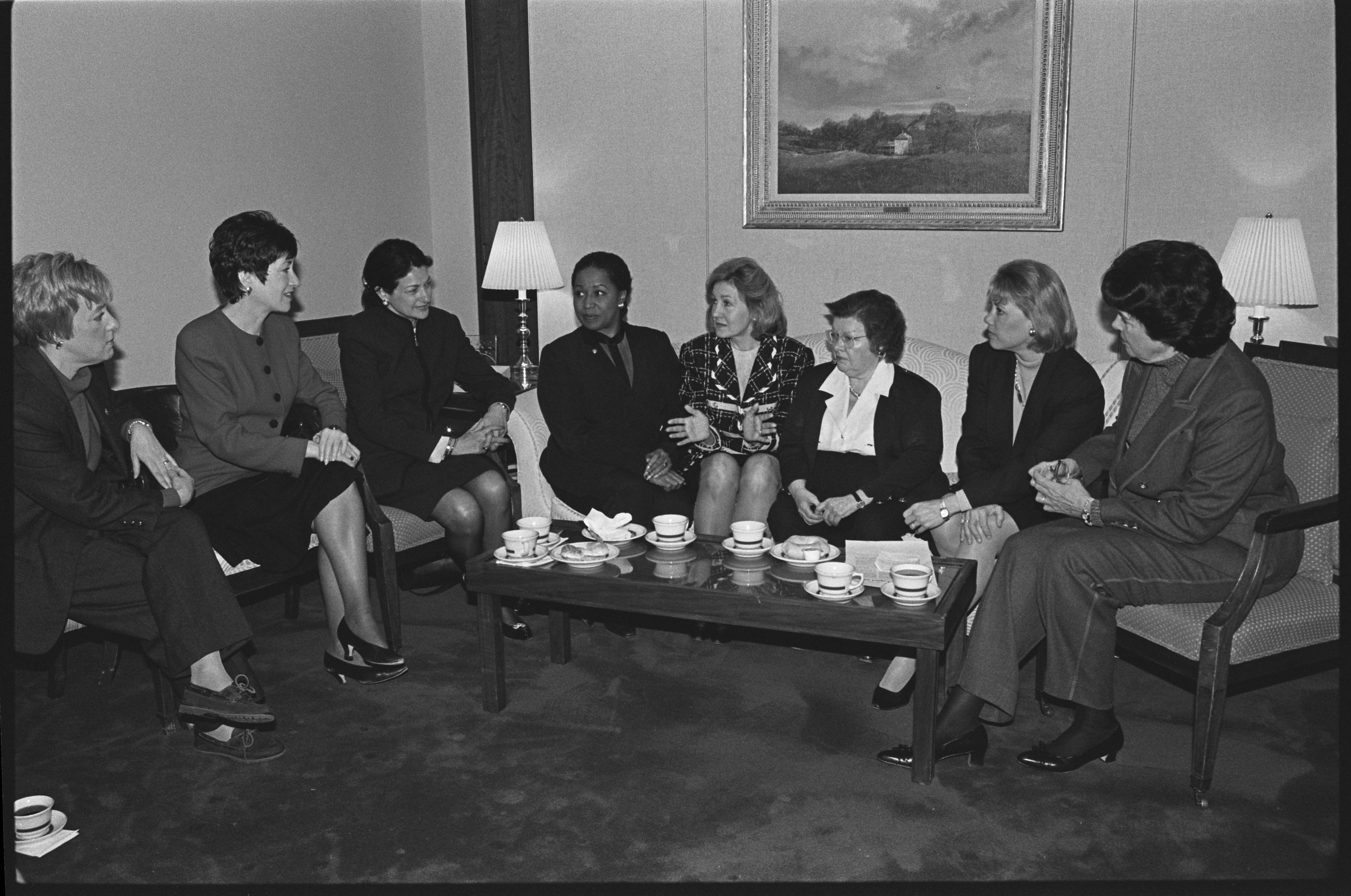 By the numbers: Despite the strides made by Feinstein's generation, the most recent statistics show women made up only 24% of the U.S. Senate.
Of note: With former California Sen. Kamala Harris now serving as vice president, there are no Black women in the Senate.
Editor's note: This story was updated with new remembrances from the senators who served with Feinstein.
Go deeper