House overwhelmingly votes to delay government shutdown until Nov. 17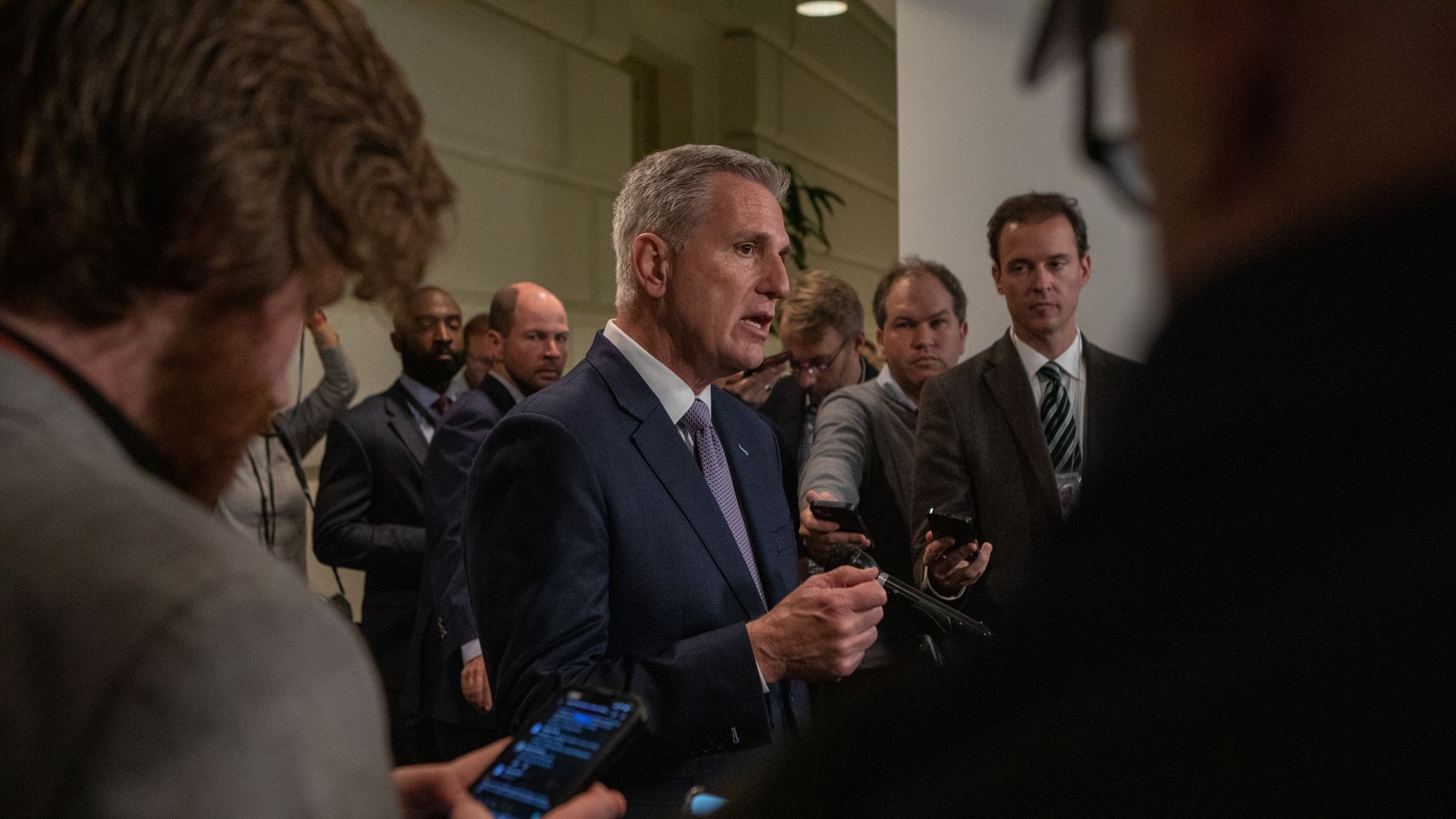 A broad bipartisan majority of House members voted Saturday to pass a bill holding off a government shutdown for a month and a half.
Why it matters: Unlike the short-term funding bills the House Republican majority has tried and failed to pass in recent weeks, this bill actually has a chance of becoming law.
Still, it is not yet clear whether the Democrat-controlled Senate will vote to pass the bill.
Driving the news: The bill passed 335-91, with 90 Republicans and one Democrat voting against it.
Many of the Republican "no" votes were conservatives who either oppose any short-term funding measure or wanted to include spending cuts and GOP border policy.
Rep. Mike Quigley (D-Ill.) told Axios he voted against the bill due to the lack of Ukraine aid: "If we're willing to cave that quickly, what makes them think we won't cave in [November] ... I at least had to voice opposition and express that concern."
The details: The legislation extends federal funding at 2023 levels until Nov. 17, $16 billion in emergency disaster relief and extends authorization for the Federal Aviation Administration and National Flood Insurance Program.
What's next: The bill now heads to the Senate, which has been working on a similar stopgap measure that includes $6 billion in funding for Ukraine.
The Ukraine funding was left out of the House bill due to stringent opposition from the House GOP's conservative flank.
Editor's note: This article was updated to note that the deadline for a government shutdown is on Nov. 17.
Go deeper