GOP seeks Democratic votes to avoid government shutdown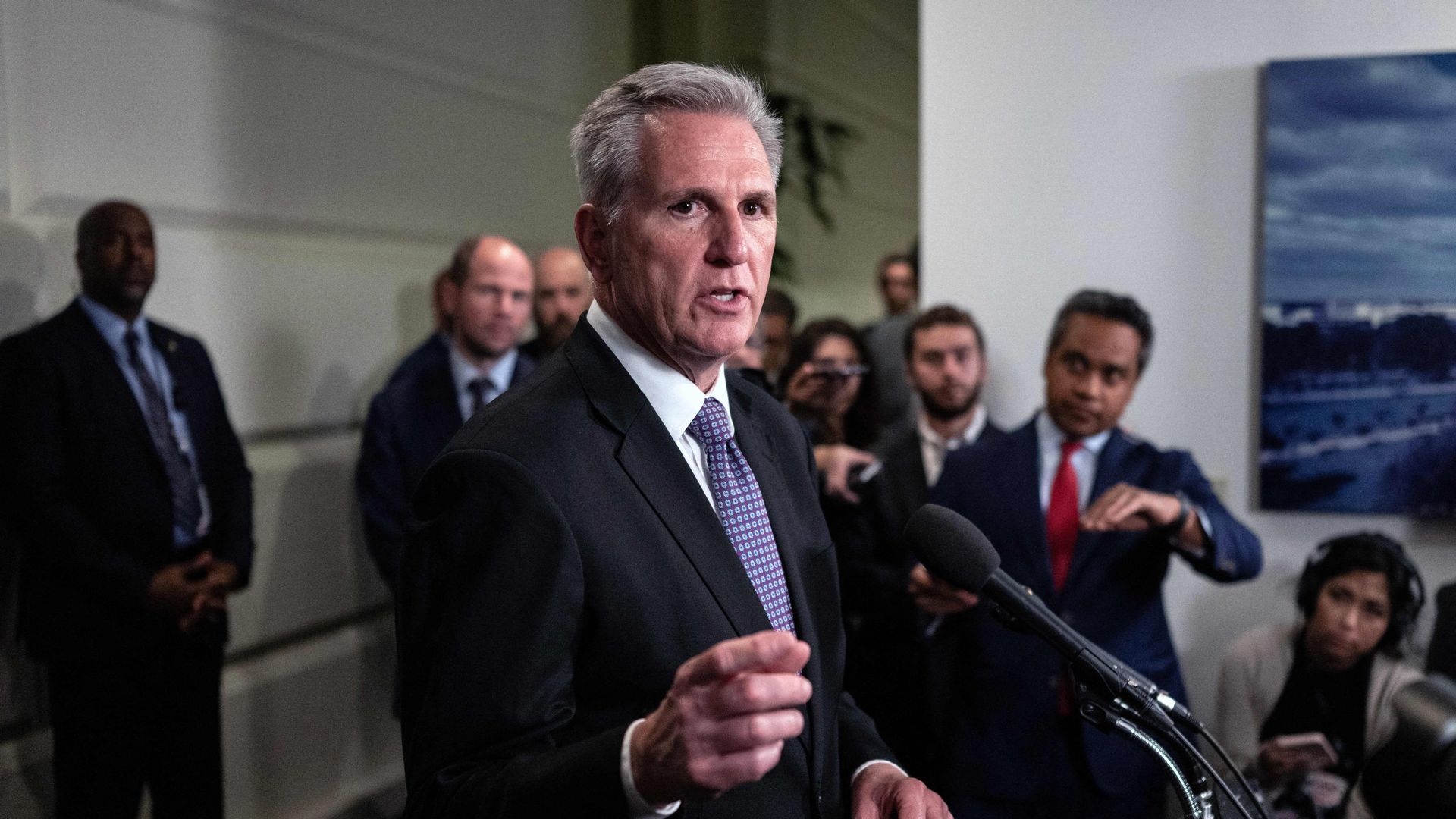 House Speaker Kevin McCarty (R-Calif.) plans to try to use Democratic votes to pass a bill that would push the deadline for a government shutdown back another 45 days.
Why it matters: It's a sign of Republicans nodding to the reality that they will need bipartisan support to keep the government funded with federal funding set to run out on Saturday at midnight.
The details: The House will vote Saturday on a bill to keep the government funded for 45 days at current spending levels, which also includes supplemental funding for disaster relief.
GOP hardliners have railed against the idea of extending government funding without significant cuts and conservative policy riders.
It could also be a difficult vote for some Democrats due to a lack of Ukraine aid.
By the numbers: The bill will be voted on under what is called "suspension," a mechanism to quickly pass bills but requires them to get support from two-thirds of the House.
What they're saying: Democrats expressed outrage that they were given around an hour to review the 71-page measure, with House Minority Leader Hakeem Jeffries (D-N.Y.) telling reporters they "need time … to evaluate" it.
"The notion that we're supposed to go to the floor based on the Republicans' word that this is a clean continuing resolution when they've lied every single step of the way," Jeffries said.
Some Democrats told Axios they would likely vote for the bill if it truly is "clean" – meaning that it doesn't cut spending from 2023 levels – but there were also concerns about the lack of aid to Ukraine.
What we're watching: Hardliners have suggested that any effort by McCarthy to keep the government funded with Democratic votes could trigger an effort to remove him.
Go deeper