Gen. Milley to take "appropriate" safety measures after Trump death post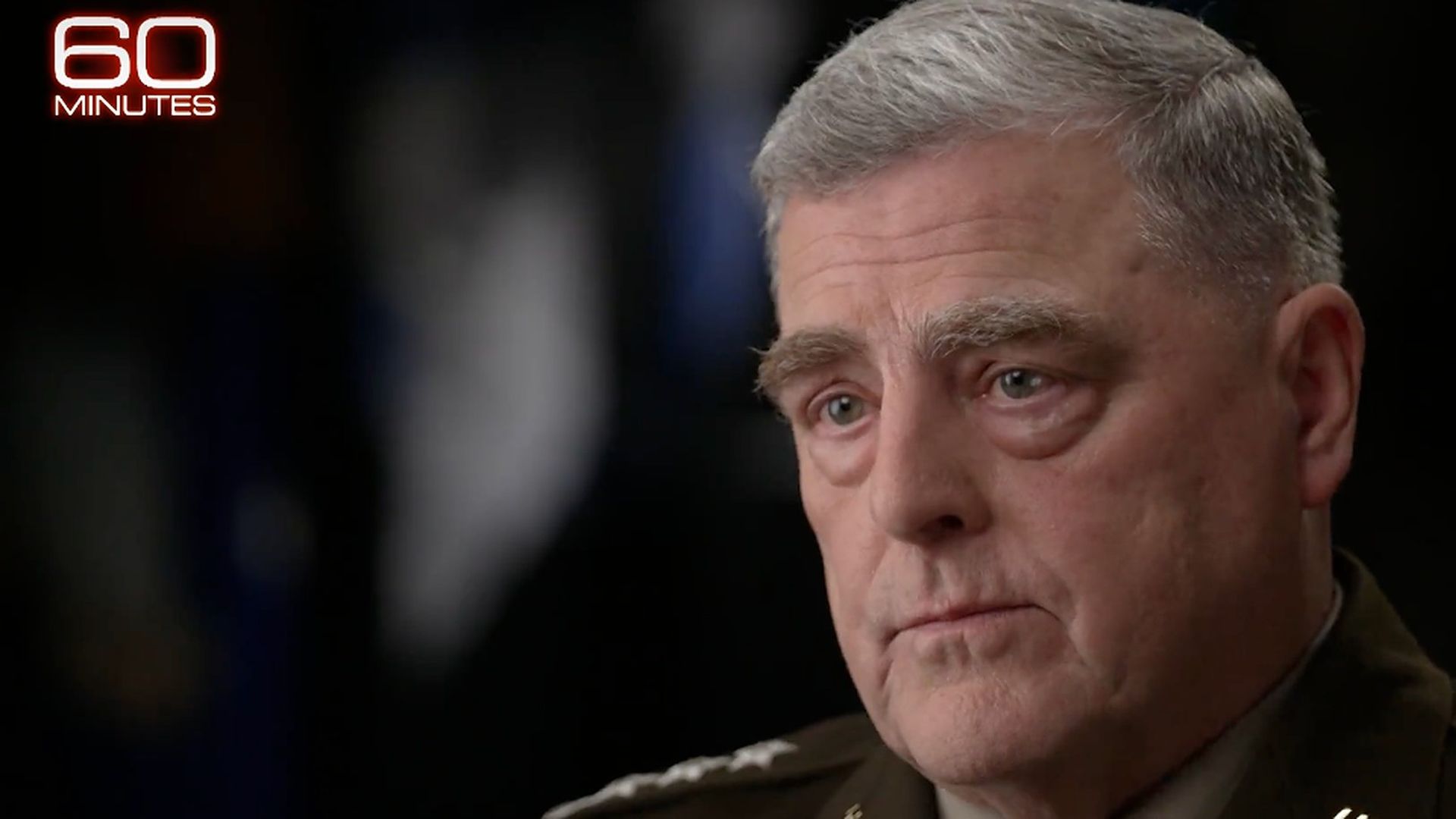 Retiring Joint Chiefs of Staff Chair Gen. Mark Milley said he's taking steps to ensure his own safety and that of his family after former President Trump accused him of treason in an online post.
Driving the news: Milley made the comments during an upcoming interview on "60 Minutes" after CBS' Norah O'Donnell noted that Trump last week said that his dealings with China were "so egregious that, in times gone by, the punishment would have been DEATH!"
What they're saying: "I'm not gonna comment directly on those, those things," said Milley in the interview that's airing at a future date. "But I can tell you that this military, this soldier, me, will never turn our back on that Constitution."
Milley said he had never made any calls to China that could be considered treasonous.
O'Donnell asked him if he's worried about his safety following the former commander-in-chief's remarks.
"I've got adequate safety precautions," he said. "I wish those comments had not been made, but they were. And I'll take appropriate measures to ensure my safety and the safety of my family."
Go deeper... "Great and irreparable harm": Milley assailed Trump in draft resignation letter
Go deeper