California governor signs historic law taxing guns and ammunition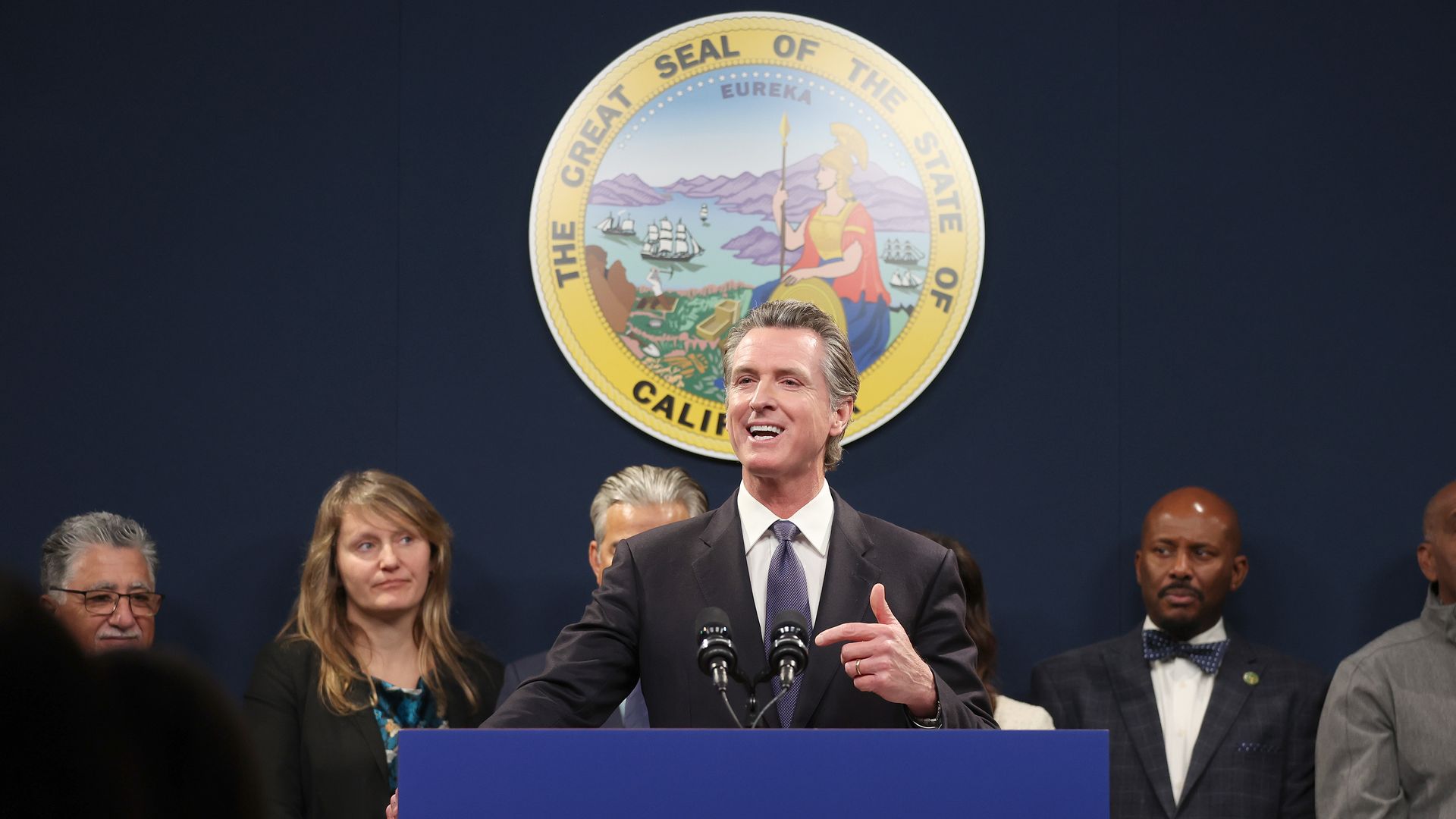 California Gov. Gavin Newsom (D) signed into law Tuesday a raft of gun safety legislation, including doubling taxes in the state on guns and ammunition and prohibiting the carrying of firearms in most public places.
Why it matters: The legislation that will from July impose an 11% excise tax on firearms and ammunition sold by gun manufacturers and dealers in the state means California is the first in the U.S. to take such action to fund gun safety programs, per a statement from gun control advocacy group Brady.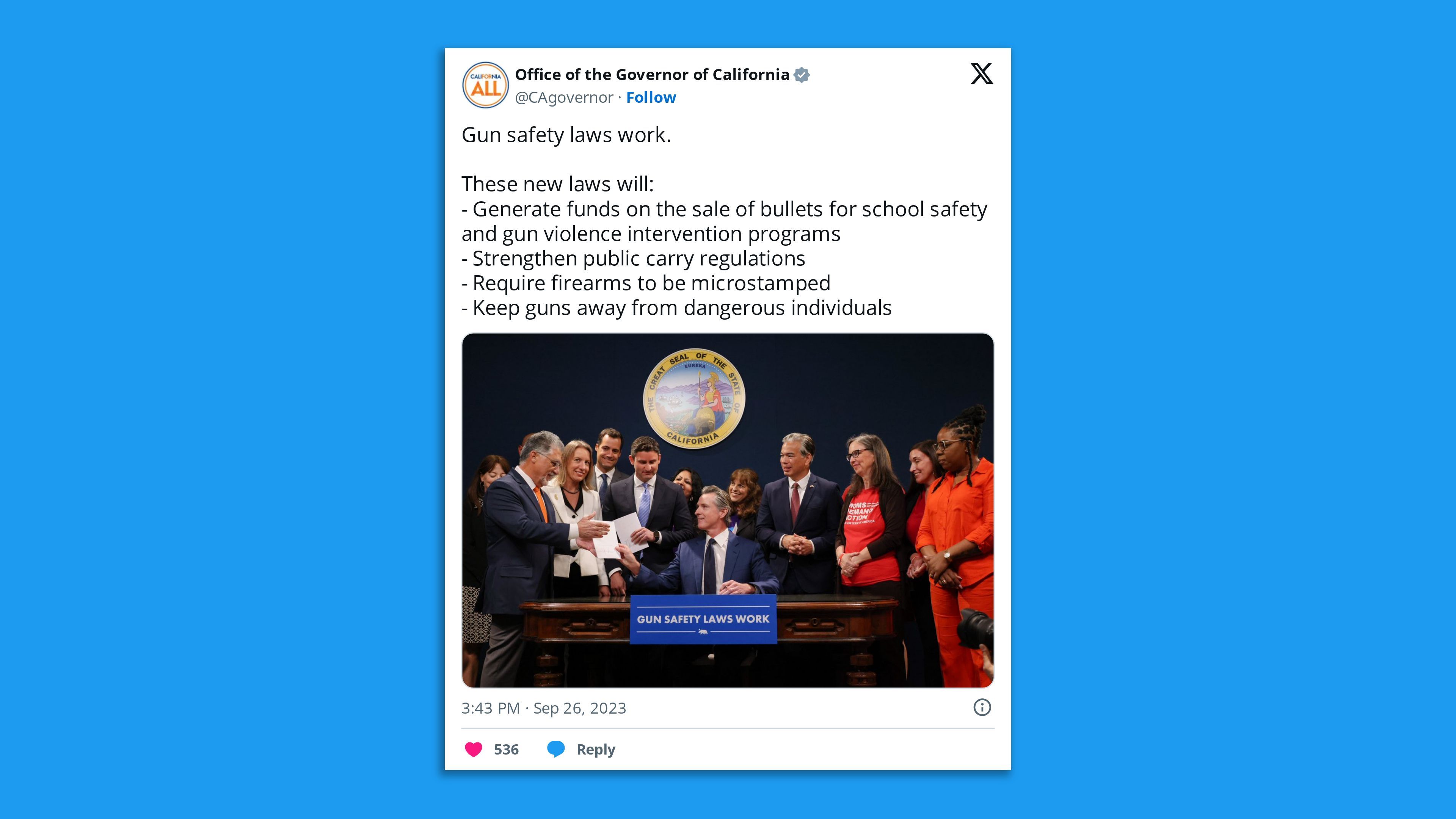 What we're watching: The California Rifle and Pistol Association in a statement called the new laws "unconstitutional" and said the CRPA and allies "have already filed a preemptive lawsuit" in an effort to stop them from taking effect.
The big picture: The legislation is in response to last year's U.S. Supreme Court ruling that expanded gun rights.
The state firearms tax will be in addition to the federal excise tax of 10% on wholesale prices for handguns and 11% for long guns and ammunition.
California officials estimate it will "generate $160 million annually to fund school safety and violence prevention programs, including initiatives to prevent school shootings, bolster firearm investigations, reduce retaliatory violence, and remove guns from domestic abusers," per a statement from the governor's office.
Of note: Newsom also signed a law that's due to take effect in 2028 that requires all semiautomatic pistols sold in California to use microstamping technology that's designed to make it easier for law enforcement to help identify suspects in crime-linked shootings.
What they're saying: Newsom said in a statement Tuesday that "California's gun death rate is 43% lower than the rest of the nation" and the new laws "will make our communities and families safer."
He said at a Tuesday news conference that he thought the new tax was "a pretty modest investment in prevention," adding: "The carnage, it's too much. We can't normalize it, we can't accept it. This is a small price to pay."
Go deeper: Mass shootings in California have increased since 2020
Go deeper