What happens after the Hollywood writers strike ends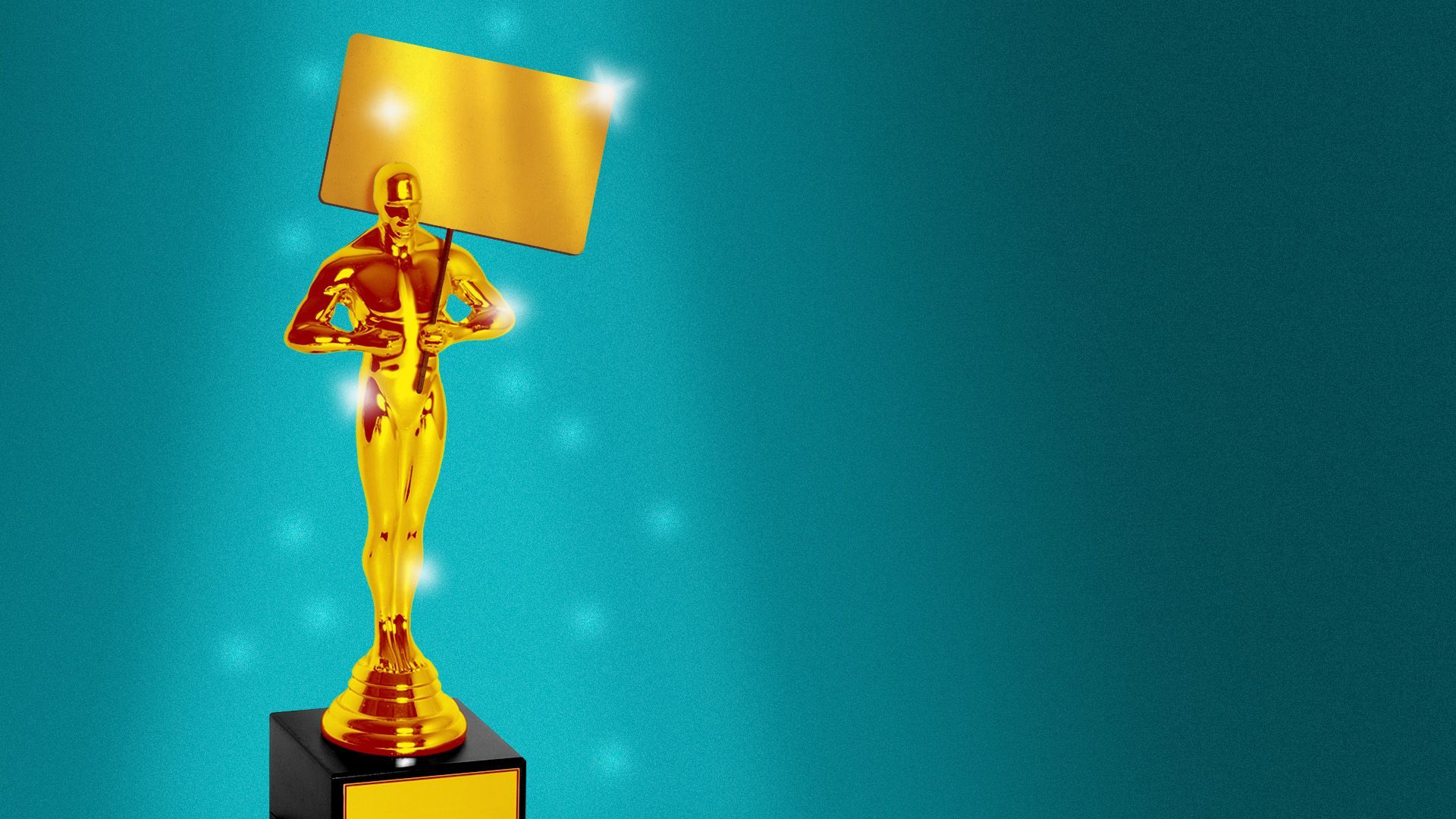 Now that a tentative agreement has been reached between Hollywood writers and studios, all eyes are on the ongoing actors strike that's entering its third month.
Why it matters: While late-night and daytime talk shows are expected to make a quick comeback, scripted shows that require actors could take longer to return.
SAG-AFTRA, the union that represents striking actors, congratulated writers on their tentative deal Sunday. The union said it would review the terms of writers' deal as it continues its own ongoing negotiations with the Alliance of Motion Picture and Television Producers (AMPTP).
Details: The new, three-year deal addresses writers' biggest sticking points, including wages, staffing minimums and guardrails around artificial intelligence, a source told Axios.
Writers have been demanding better compensation, particularly on streaming projects, minimums for the number of writers required in the green rooms of each production, employment duration minimums, and some regulations around the use of artificial intelligence projects covered by the deal.
Between the lines: One key piece of the deal that Hollywood insiders are eyeing is how writers are compensated for streaming residuals, or reruns after a project is initially released.
Writers are pushing to be compensated based on the performance of a particular show, instead of on a fixed-cost basis. That's because shows can sometimes go viral on streaming years after they initially air.
The full agreement isn't expected to be made public until it is ratified by members of the Writers Guild of America (WGA).
Be smart: The tentative deal, which sources say includes many of the demands the union has been pushing for over the past five months, doesn't put writers back to work quite yet.
The agreement needs to be ratified by WGA members through a vote that's expected on Tuesday.
While picketing has been officially suspended, the WGA said union members will not return to work "until specifically authorized" to do so by the Guild.
The intrigue: There's also the possibility that some writers may opt to stand in solidarity with their acting peers until they get their own deal done.
What's next: Programming that requires writers but not actors, like late-night shows and daytime talk shows, is expected to return to production first, with Variety reporting that late-night talk shows could return as soon as October.
Shows that require acting, like scripted television series and movies, will not return until the actors' strike is resolved.
The big picture: The dual strikes have wreaked financial havoc on Hollywood and the broader economy.
Warner Bros. Discovery said it expects as much as $500 million in profit losses this year due to the strikes. Economists estimate the strikes will have a $5 billion impact on the U.S. economy.
President Biden on Monday applauded the deal, saying in a statement that the preliminary agreement "is a testament to the power of collective bargaining."
What to watch: Whether practices adopted during the Hollywood shutdown live on past the strikes.
Disney said it will air an additional 10 "Monday Night Football" games this season on ABC, in addition to broadcasting them on ESPN.
Other networks and streamers have invested more in international programming to fill their fall lineups.
Go deeper