Judge appears skeptical of ex-DOJ official's bid to move Georgia charges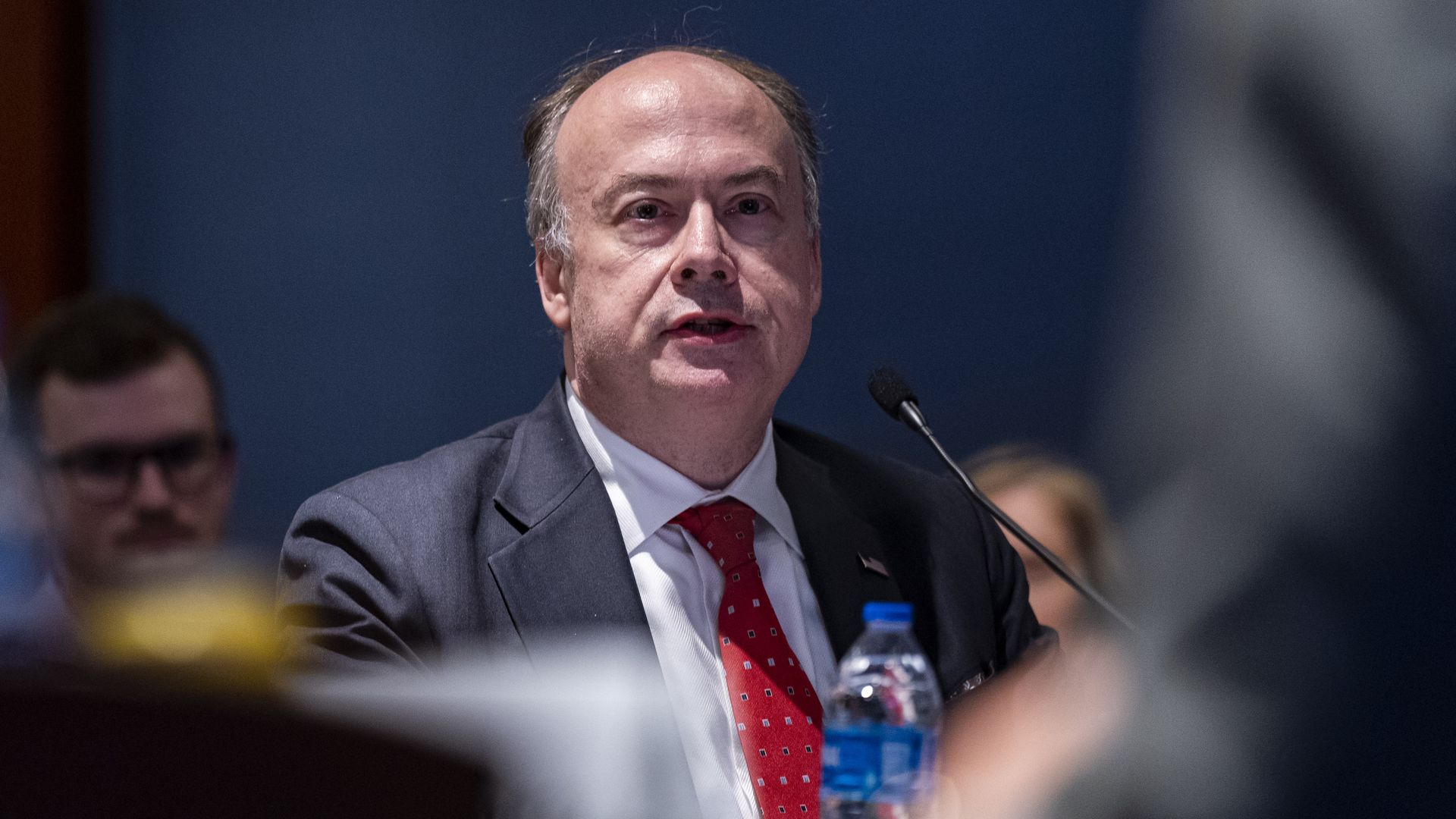 Lawyers for ex-Department of Justice official Jeffrey Clark claimed Monday that former President Trump directed him to draft a letter to Georgia state officials falsely stating that the DOJ had concerns about the 2020 election, per multiple reports.
Why it matters: Clark, who faces state RICO (Racketeer Influenced and Corrupt Organizations Act) and false statements charges, is one of several defendants in the case attempting to have their cases moved to federal court. However, the judge in the case seems skeptical.
Catch up quick: Clark was charged along with Trump and 17 other defendants earlier this month for a plot to overturn Joe Biden's victory in the state.
He wrote an unsent letter in December 2020 addressed to Georgia officials that falsely claimed the DOJ "identified significant concerns" that would affect the state's election results and recommended the state to begin a process of selecting alternative electors.
Clark, who Trump considered naming as acting attorney general, wanted to send the letter but faced backlash from other senior DOJ officials who accused him of meddling in an election.
What they're saying: Clark did not appear at the hearing on Monday, but his lawyers told U.S. District Judge Steve Jones that his case should be moved to a federal court because he was acting within the scope of his official duties while writing the letter, the Washington Post reports.
His lawyers claimed that Trump had directed Clark to write the letter, and he did so in his office at the Justice Department and used his DOJ email to send the documents.
Jones didn't rule on the request but appeared unconvinced by the argument. The judge also asked for evidence that Trump had directed Clark, but his lawyers did not offer any.
While Jones was questioning Clark's attorneys, Steve Sadow, the former president's lead attorney in the case, was at one point heard whispering "This is not good," according to CNN.
The big picture: Along with Clark and Meadows, Georgia state Sen. Shawn Still, fake GOP elector Cathy Latham and former Georgia Republican Party chair David Shafer has also requested that their cases be transferred.
Moving any trials to federal court would require a new jury and would be held in a federal courthouse, so the public's access to proceedings would be significantly limited.
Meadows is appealing Jones' denial of his request.
What's next: Jones' said he would try to rule quickly on Clark's request, but did not give a timeframe, according to AP.
Go deeper: Trump says he does not worry about possible jail time in criminal cases
Go deeper