Trump claims genetic edge if re-elected in 2024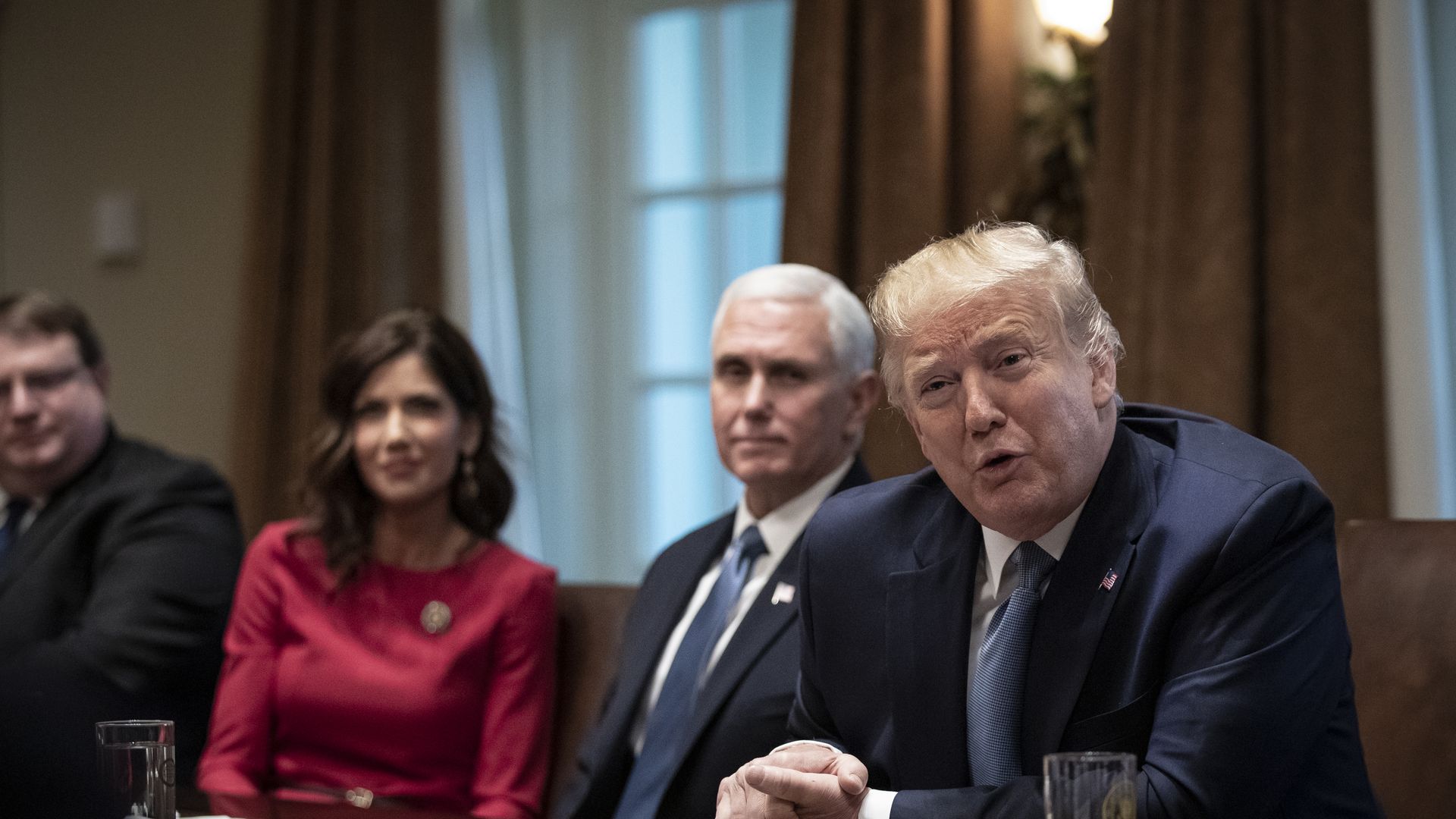 Former President Trump, 77, said he isn't concerned that he'd be in his 80s if re-elected during an interview for Kristen Welker's debut on as moderator of NBC's "Meet the Press."
Driving the news: "No, because my father lived much longer than that [age 93]. My mother lived much longer than that [age 88]. So genetically, that's a good thing," Trump said in an interview taped Thursday in Bedminster, N.J. — his first broadcast-network interview since leaving office.
Why it matters: Trump is just a few years younger than President Biden, 80, and has avoided criticizing Biden's age.
Trump made a similar assertion earlier in the week during an interview with Megyn Kelly in which he said Biden is "not too old" to be president — but that he's "incompetent."
Trump added that there are several world leaders who "were phenomenal in their 80s."
Asked if he's leaning toward a woman for vice president, Trump said: "I like the concept, but we're going to pick the best person. But I do like the concept, yes."
On whether he has his eye on South Dakota Gov. Kristi Noem (R), who endorsed Trump for '24 last week, he said: "I do. I think she's fantastic. ... But we ... have a lot of great people in the Republican Party."
Go deeper: America's aging leaders on display
Go deeper