Mayor Karen Bass "fearful that any day" migrants may be flown to L.A.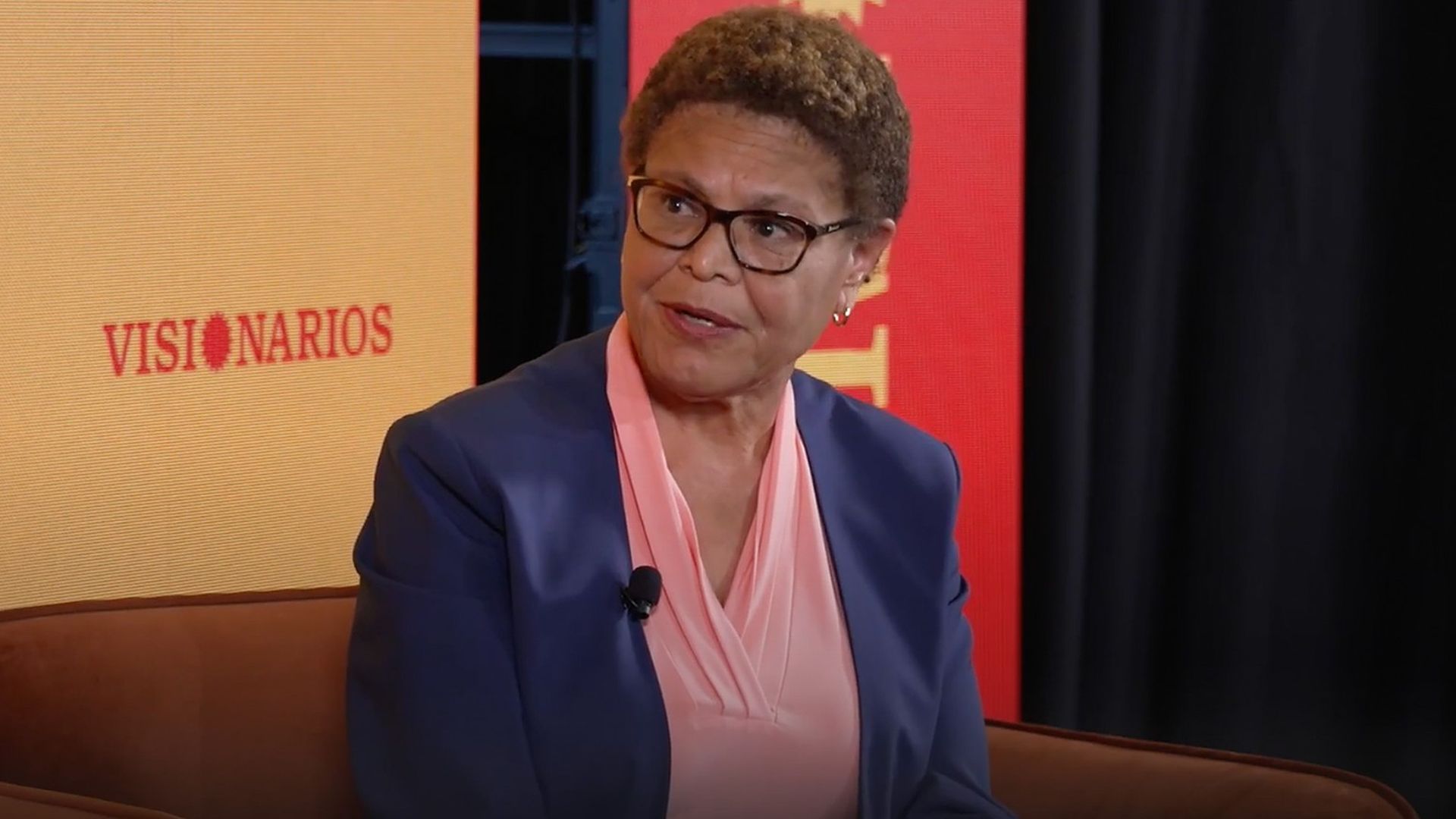 Los Angeles Mayor Karen Bass said during an Axios event Thursday she is "fearful that any day" planes of migrants could be sent to L.A., as Republican governors continue to transport migrants to Democratic-run cities.
Driving the news: "What they're trying to do is destabilize cities … it's the narrative that these are Democratic-run cities and that we don't know how to govern and that everything is chaotic here," Bass told Axios' Russell Contreras during Axios Visionarios in Los Angeles.
"We live in a city that welcomes immigrants, and so I think we have been able to handle it, but I am fearful that any day planes could start coming."
"This is just setting the stage for the presidential election next year," she added.
The big picture: Texas Gov. Greg Abbott (R) has sent nearly a dozen buses of migrants to Los Angeles as part of an ongoing effort to test Democratic cities' social safety nets and challenge President Biden's border policies.
Abbott last month transported migrants to L.A. as the city was being hit by Tropical Storm Hilary, which brought historic rainfall to the city and surrounding areas, a move that Bass decried at the time as "evil."
Abbott said previously that migrants were being sent to L.A. because California had declared itself a "sanctuary" for immigrants.
What she's saying: "We don't know anything about hurricanes, we don't know much about rain," Bass said during the Axios event.
"And the idea that he would send the bus, knowing what we were potentially facing here, that's why I called it evil."
Watch: Axios Visionarios 2023
Go deeper